Welcome the Newest AWS Community Heroes (Winter 2015)
I would like to extend a warm welcome to the newest AWS Community Heroes:
Jarrod Levitan
Keith Yau
Boyan Dimitrov
Austen Collins
Teri Radichel
The Heroes share their enthusiasm for AWS via social media, blogs, events, user groups, and workshops. Let's take a look at their bios to learn more.
Jarrod Levitan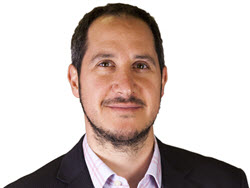 Jarrod is the Chief Cloud Officer of TriNimbus, an Amazon Web Services Premier Consulting Partner and leading DevOps service provider, which supports organizations as they migrate to and take advantage of AWS and the Cloud. Being a hard core AWS enthusiast, Jarrod is also an organizer of the Canadian AWS User Group Meetups in Vancouver, Toronto, Ottawa, Montreal, Calgary and Edmonton. As an entrepreneur with experience building an enterprise SaaS company, Jarrod is a change agent supporting organizations as they shift culture and strategically adopt progressive technologies. Serving customers and making them successful long term is at his core and when combined with his extensive financial and technological background he provides immeasurable strategic insight.
You can connect with Jarrod on LinkedIn and follow him Twitter.
Keith Yau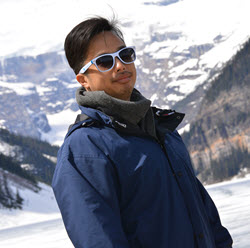 Keith is the founder of BootDev, a cloud based platform for running websites. BootDev is built on AWS and leverages AWS services such as S3, Route 53, CloudFormation, and CloudFront, allowing it to power fault-tolerant, large scale web applications.
Keith has worked on large scale web projects for several enterprise customers across Japan, China, and US in the gaming, Internet, and big data industries. For a large Southeast Asia news site, he engineered a way to deploy a multi-level caching architecture with auto-scaling. Keith is active in the startup and technology community across China, organizing groups like Drupal China and Barcamp China. He is also an active member of several AWS User Group Meetups in China. He shares his AWS and cloud related knowledge & experience on his personal tech blog and the "bootdev" channel on Wechat.
Connect with Keith on LinkedIn, or use the following QRcode to join the Wechat channel:

Boyan Dimitrov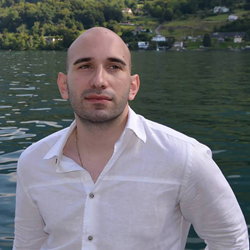 Boyan is Director of Platform Engineering at Sixt, where he is working on a next generation mobility ecosystem. He is a passionate cloud architect with plenty of experience in distributed systems, self-healing applications and microservices platforms. Before joining Sixt, Boyan was very active in the startup scene, most recently he was the Platform Automation Lead at Hailo where he worked on Hailo 2.0 – a global microservices platform.
Boyan has been using AWS since 2008! In past years he has helped several small and large businesses experience and benefit from running their workloads on the cloud. He is a frequent speaker at AWS meetups and Summits, sharing design patterns for developing and operating highly scalable cloud-native solutions. A devoted enthusiast of the Go programming language, Boyan worked on goamz, one of the first AWS SDKs for Go.
Connect with Boyan on LinkedIn, folllow him on Twitter, watch his SlideShare presentations, or take a peek at his GitHub repos!
Austen Collins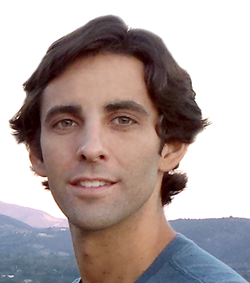 Austen is an entrepreneur and software engineer located in Oakland, CA. His specific focus is on building cheap, scalable Node.js applications while minimizing DevOps requirements as much as possible. An enthusiastic AWS Lambda user from day one, Austen founded the Serverless Framework (formerly JAWS), an open source project and module ecosystem to help everyone build applications exclusively on Lambda, without the hassle and costs required by servers. AWS Lambda can significantly reduce the total cost of ownership of all software projects. Every ambitious developer and company should take advantage of Lambda, and Austen will help you get started.
You can connect with Austen on LinkedIn, follow him on Twitter and check out his code on GitHub.
Teri Radichel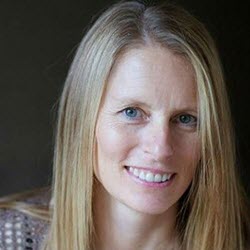 Teri is a security and software professional with a strong interest in the automation of security, processes and data analysis, with a focus on auditing, networking and financial systems. As a master software engineer on the cloud team for a large financial institution, she helped engineer the initial use of the AWS platform and implements networking for over 60 VPCs. Teri started the Seattle AWS Architects Engineers Meet Up to connect with and learn from other AWS users. She runs a side consulting business which is part of the AWS Partner Network. She has earned multiple security certifications from SANS Institute, and also holds an AWS Certification, a Master of Software Engineering from Seattle University, and a Business degree from the University of Washington.
You can connect with Teri on LinkedIn and follow her on Twitter, and read her blog, Random Internet Connections.
Welcome Aboard!
Please join me in welcoming our newest AWS Heroes!
— Jeff;