Welcome to our New Colleagues at Elemental
Earlier today we announced that we had reached an agreement to acquire Elemental Technologies of Portland, Oregon. Elemental has pioneered a number of software-based solutions for multiscreen content delivery and powers many of the world's most innovative app-delivered video offerings and new services like 4K TV. Elemental customers use its software to process and deliver video streams that are customized for a wide variety of different formats, displays, devices, data rates, and environments. Here's a recent photo of the Elemental team: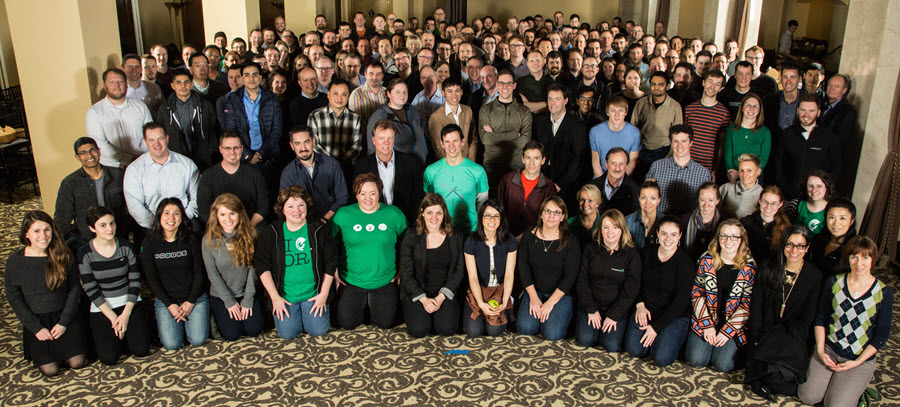 We have been working with Elemental to address shared customers in the Media & Entertainment (M&E) business for the past four years. During this time we have been impressed by their penchant for moving fast and their long-term vision for software-defined video. We quickly realized that we could work together to create solutions that spanned the entire video pipeline.
Today's announcement will allow us to work even more closely together to provide media companies with a family of on-premises, hybrid, and cloud-based solutions for Internet-based video delivery. Of course, I'll do my best to learn about and then share information about any and all new offerings as they become available. Perhaps I'll even make a trip to Portland to interview the Elemental folks for an AWS Podcast episode.
On behalf of the entire AWS team I would like to extend a warm welcome to our new colleagues!
— Jeff;