Why Small and Medium Businesses Should Invest in IT Training to Accelerate Growth
The success of some modern businesses relies on a smart IT strategy that incorporates business requirements and relevant technologies. Many organizations, however, struggle in translating business needs into effective IT investments and operation plans. That is often because they don't have the skills they need to build and deliver effective transformation. IT talent is sparse and expensive, so we see many small and medium businesses (SMBs) operate with limited IT support. With skill shortage intensifying over the last few years, SMB organizations have to prioritize upskilling employees to sustain growth.
Why cloud computing IT training is important for SMBs
In recent IDC research, "having the right skills in-house" is often selected as the biggest challenge to successfully completing digital transformation of their datacenters. Other challenges such as developing new apps, migrating workloads to the cloud, and data integration issues exist as well. However, these challenges are also impacted by the skills of the IT professionals in the organization. Modernization requires IT professional skills to span several domains, and each role works with several (or many) different technologies.
The research above determined that IT professionals should get at least 10 hours of job role–related training every year to remain current. Cloud certification programs can be a reliable way to help SMBs build skills during every phase of a transformation journey. Depending upon an individual's role, knowledge and interest, they can pursue certifications to learn, develop, and showcase skills.
Generally speaking, individuals pursue certifications in cloud services for a variety of reasons
Validation of technical expertise
Better employment and career advancement opportunities
Standing out in a competitive and growing industry.
Organizations also encourage employees to pursue certifications to:
Improve their competitive advantage, approach innovation, and achieve operational efficiencies
Retain top talent and attract new hires to close skill gaps
IT roles cover a wide range of responsibilities, and touch a range of technologies. That is why Amazon Web Services now offers 12 certifications, which include:
Foundational: for people just getting started with cloud with limited background and expertise
Associate: People with one year of experience solving problems and implementing solutions using the AWS Cloud
Professional: For individuals with two years or more of experience designing, operating, and troubleshooting solutions using the AWS Cloud
Specialty: Technical AWS Cloud experience in the specialty cloud infrastructure domain such as networking, machine learning, and security to name a few
According to ESG, 97% of organizations that employ AWS Certified staff say doing so puts their company in a better competitive position over the next three to five years. Training also helps organizations grow faster through multitude of ways including increasing agility, innovation, and efficiency in operations. Cloud technologies significantly reduce the time to validate the feasibility of an idea—or verify if the idea will function as envisioned—almost by 10 times. It helps teams in innovate more and experiment with newer technologies. This helps prepare teams to adapt to changing market trends and employ the latest technologies. By getting trained on cost optimization tools and learning deeper about how certain services are used, the engineers could be well prepared to optimize costs and reduce the capital expenditure of their deployed workloads. All this can translate to faster sales cycles, an ability to upsell/cross-sell products, and help improve security.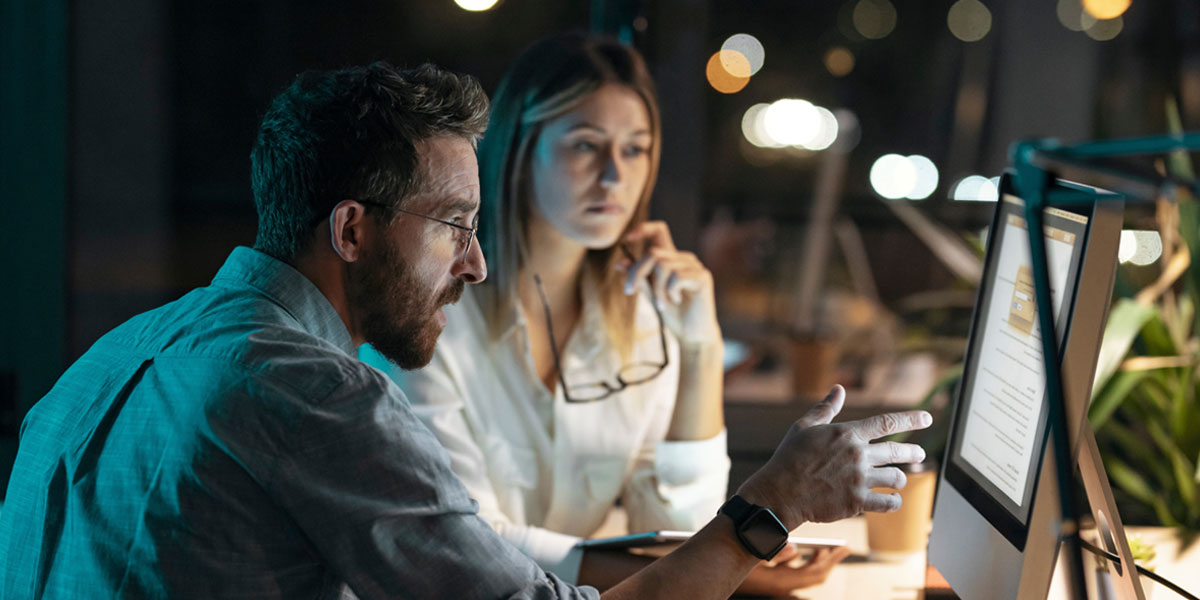 Choosing the right IT training for your team
Building cloud skills can be simple, cost-effective, and fast. SMBs should focus on using a few essential components available at AWS to build a strategy that includes training, tools, and community.
Remote and In-Person
AWS Training & Certification is offered virtually and in-person for SMBs. Curious about pricing? If you prefer a remote option, your team can join free, live training events and webinars. They can access on-demand digital training on AWS Skill Builder. It's a learning center with a variety of digital courses in 15+ languages, with flexible learning paths, and interactive training experiences like games and challenges. AWS offers free digital courses to explain the fundamental concepts of latest hot topics to cloud learners and the course list keeps growing. It offers both free and subscription-based learning (both individual and team) resources such as:
On-demand digital courses and learning plans
100+ AWS Builder Labs
Individual and team-based challenges and games
Role-playing learning games
Official AWS Certification practice question sets
Exam prep courses
In-person, your team can participate in AWS Classroom Training where instructors with deep technical knowledge help your team break down complex topics, address specific areas of concern, and provide constructive feedback in real time. Cloud learners could choose from foundational, intermediate, and advanced trainings depending on a business's needs. If a teammate is interested in learning how a cloud solution could be applicable for a given scenario at hand, AWS offers scenario-based digital trainings. These scenario-based trainings use simple analogies and real-world scenarios to explain how individuals and organizations are using AWS to resolve their business challenges.
Tools
Not sure where to get started? You can identify your organization's cloud skills gaps with our free self-assessment tool, the AWS Learning Needs Analysis. It helps you build a comprehensive training strategy that can help accelerate and scale cloud adoption. AWS Training and Certification can work directly with your team to build a data-driven training plan tailored to the requirements of your organization. Participating employees conveniently complete an adaptive survey from any device. An AWS expert will review the survey results with you and pinpoint areas of need. They'll then create a targeted, cost-effective training and certification plan that's right for your organization and addresses the needs of your employees.
Community
Many SMBs have their own learning academies that work closely with AWS Training and Certification to encourage their employees to upskill and attain certifications. This includes role-based certification training classes as well as establishing learning cohorts that runs for a month, by the end of which participants attain certification.
An initiative focused specifically on enabling women to get started with their cloud journey, She Builds CloudUp is a flexible, eight-week, community-based learning program led by AWS employees. The program includes digital self-paced modules and weekly virtual Q&A sessions with AWS Mentors. There is a Slack workspace for ongoing communication for responsive Q&A, session recordings, and shared resources. This would be truly beneficial for SMBs because they're small cohorts, free of charge to the participants, and have direct interaction with AWS experts in workshops.
Research consistently shows that training and certifications lead to greater performance and improved business outcomes. One such survey from ESG suggests that 1,000 learners across the globe who have taken AWS Training courses, earned AWS Certifications, or both, and identified the following benefits of AWS Training and Certification:
Improved productivity: 80% of learners said AWS Training & Certification improved their on-the-job efficiency and 83% reported improved effectiveness.
Increased operational skills: 85% of learners saw an improvement in their operational skills that far exceeded their expectations as a result of AWS Training and Certification.
87% of respondents said that they are less likely to seek employment elsewhere if their employer funded AWS Certification exam fees and are 4.4x more likely to be "very satisfied."
Next Steps
Maximize your AWS investment through AWS Training and Certifications and empower teams across your business to keep up with the latest cloud technology. Reach out to an SMB account team today, understand how to use it to upskill your employees, and become a leader in digital modernization. Visit Smart Business to learn about the different ways you can modernize your business strategy.