Healthcare & Life Sciences Startup Events You'll Love at AWS re:Invent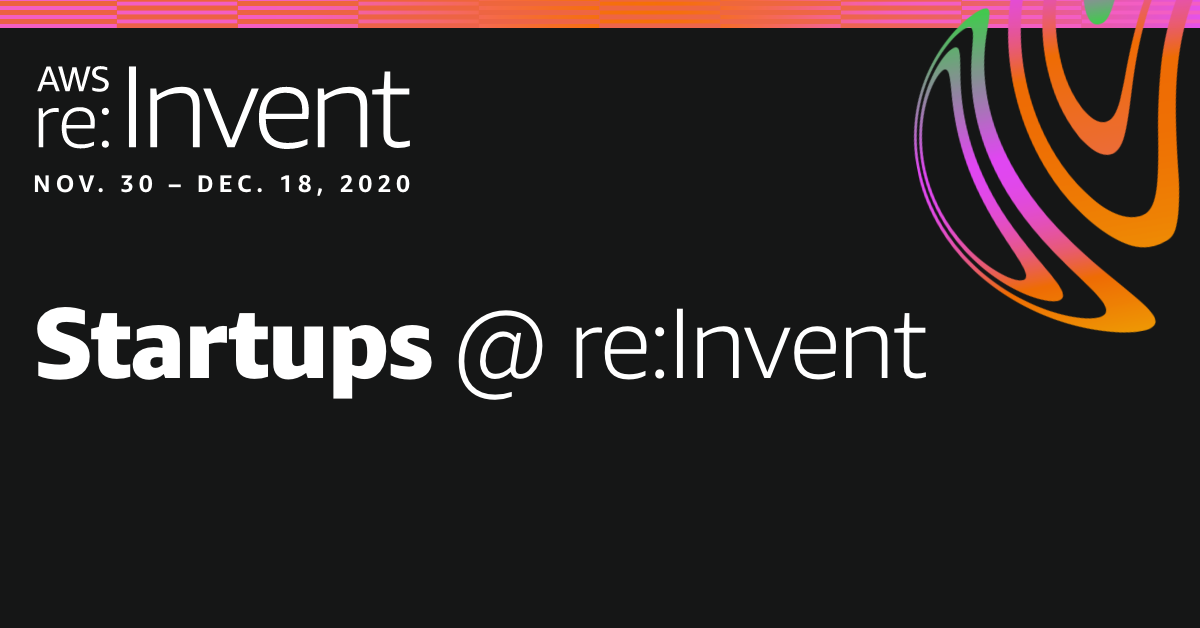 As the Worldwide-Go-to-Market Strategy Specialist for Healthcare and Life Sciences startups at AWS, I'm thrilled to share the top Healthcare and Life Sciences (HCLS) sessions to attend from AWS re:Invent 2020.
But first, a bit more about me: I've worked at AWS for six years. I work with our investor/VC partners to help privately held HCLS startups excel and build for scale. My focus is matching AWS/Amazon capabilities to the needs of portfolio companies to overcome technical and regulatory challenges, and accelerate time to market. Around the office, I'm known as the coworker who had a stock of hand sanitizer and disinfecting wipes—even before COVID-19. You should see me when I travel.
So what am I excited about this conference? Lots! Here's a comprehensive list of the sessions I'm most looking forward to, and if you're interested in the world of HCLS startups, you will be, too.
Improving Data Liquidity and Building Roche's Personalized Healthcare Platform
Streamlining Manufacturing and Supply Chain at Novartis
AstraZeneca Genomics on AWS: A Journey from Petabytes to New Medicine
Making Healthcare More Personal with MetroPlus Health
Re:inventing Medical Imaging with Machine Learning on AWS
One session I'm particularly excited about is Building Patient-Centric Virtualized Trials, presented by the CTO of Evidation Health. It explores the company's unique use of Kinesis to help achieve better customer engagement during clinical trials. I also highly recommend checking out the Life Sciences Executive Outlook and the Healthcare Executive Outlook, where attendees will hear about the latest industry trends and technology advancements.
To browse the session catalog for my recommendations and start building your agenda, log in or register here. I can't wait for this year's conference and the inspiring and stimulating sessions in the HCLS field.