See how public sector customers in the Middle East and North Africa use Amazon Web Services (AWS) to drive innovation.
Kuwait's Ministry of Commerce and Industry (MOCI)
Due to social distancing requirements for COVID-19, Kuwait's Ministry of Commerce and Industry (MOCI) needed to quickly implement a solution to control the flow of consumers into Kuwait's 400 cooperative society markets and food supply stores.

In response, the organization launched the moci.shop portal. Now, Kuwait's citizens and residents can book appointments to visit the closest market based on their home address. Then, the portal automatically sends a 2D bar code to the consumer, allowing them entry into any market.

Using Amazon Web Services (AWS), the MOCI team was able to immediately provision an infrastructure. They were able to develop and launch the portal in one week rather than spending months choosing, ordering, commissioning, and installing hardware.

The portal's cloud architecture uses Amazon Elastic Compute Cloud (Amazon EC2), Amazon Relational Database Service (Amazon RDS), Amazon CloudFront, and AWS Web Application Firewall (WAF).

Over a period of eight weeks after launch, more than 3.5 million people booked appointments, making moci.shop one of the most visited portals in Kuwait.

"This portal helped us keep our stores open and supply Kuwait's citizens and residents with the necessary food supplies while maintaining the security and health measures implemented in Kuwait in response to the pandemic. With AWS, we were able scale up very quickly as traffic increased with no impact on the performance of the portal," said Kuwait's Ministry of Commerce and Industry.


Information and eGovernment Authority Bahrain
The Information & eGovernment Authority's mission is to reduce the IT operating expenses of the Kingdom of Bahrain by 80 percent, in line with the country's sustainability goals. Central to this is a project to close most of the government data centers for 72 governmental entities by 2020 and go all-in on AWS. This will save costs, but will also provide a platform for fast innovation. The authority has also developed a custom marketplace on AWS, so government entities can buy software and streamline procurement.
"We have re-engineered processes in the cloud so we can approve construction projects within five days instead of 18 months," said Mr. Mohammed Ali Al Qaed, Chief Executive, Information & eGovernment Authority.

National Bureau of Revenue (NBR) - Bahrain
The Kingdom of Bahrain introduced a value-added tax (VAT) on 1 January 2019 in line with Gulf Cooperation Council (GCC) goals. To prepare for this, the National Bureau of Revenue (NBR) wanted to deploy an SAP-based system to administer the new tax.
Whatever solution the NBR chose, it needed to be online fast. The VAT project was already behind schedule, and senior stakeholders knew that other GCC countries took nine months to get systems online.
Bahrain has a cloud-first policy, and having seen other successful SAP implementations on AWS in the region, it decided AWS would provide the agility and scalability it needed. The launch of a new AWS Middle East (Bahrain) Region in 2019 also influenced the decision.
Using AWS, the NBR team could provision an infrastructure right away and begin development, rather than spending weeks choosing, ordering, and commissioning hardware. The cloud architecture was developed in line with SAP's best practices and uses Amazon Elastic Compute Cloud (Amazon EC2), Amazon Simple Storage Service (Amazon S3), and AWS Lambda.
The first wave of the system – which covers 4,453 commercial entities – was completed within two months. The system will scale over the next 12 months to handle 24,327 registered entities and around 127,000 transactions a year.
Currently, the application is the biggest in Bahrain in terms of AWS utilization, but it's yet to be completed. The team is working with AWS to optimize costs with Amazon EC2 Reserved Instances and streamline processes to make management easier.
"I'm proud of the fact that my team could launch our national VAT system on AWS within two months. It could have taken a longer time on premises compared to other benchmarks," said Rana Faqihi, Assistant Undersecretary for Development and Revenue Policies at Bahrain Ministry of Finance.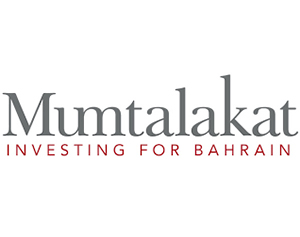 Mumtalakat
Mumtalakat is the sovereign wealth fund of the Kingdom of Bahrain. The fund invests in and runs more than 60 companies both in Bahrain and abroad, which includes the McLaren Group, Aeroflot, and Virgin Hyperloop One.
In 2018, Mumtalakat took on five new entities in Bahrain and needed to scale up its IT services quickly to support them. It also wanted these companies to serve as technological role models and chose AWS to achieve this. AWS offered the speed to get infrastructure online fast and the breadth of services for future innovation.
By May 2018, Mumtalakat had deployed the first phase on AWS – infrastructure as a service using Amazon EC2, Amazon S3, and Amazon RDS. This took less time than any on-premises deployment the company had ever undertaken and lowered operational costs by around 50 percent. These savings came from lower license fees, fewer maintenance contracts, and not having to maintain a separate disaster recovery site.
Mumtalakat is currently transitioning to software as a service on AWS, with around 60 percent of its software running in the cloud.
Moving away from physical, on-premises infrastructure has freed up Mumtalakat's six IT staff from routine maintenance. Now, they can work on higher-value projects like business process optimization, testing artificial intelligence and machine learning solutions, and developing new business processes using serverless architectures.
Plus, Mumtalakat's new global, AWS-based infrastructure has made it easier for the company to invest in new companies anywhere in the world as it grows.
AWS in the Middle East - Public Sector
Find out more about public sector innovation stories across the Middle East by visiting our dedicated webpage.