Don't Miss New and Updated Content on the APN Portal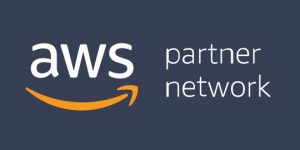 We work across internal teams, including our AWS Professional Services team, APN Partner Programs teams, and the AWS Quick Start creation team, to create and publish a wide range of documents on the APN Portal. For example, AWS Quick Start guides are often published on the Portal prior to being generally available. And our AWS Professional Services colleagues are very proactive in producing content on topics of importance to Partners.
A top priority for our team is to publish more and more business and technical content for your consumption on the Portal in 2016. Today, I want to highlight some of the new and updated documents available to you on the APN Portal.
Best Practices for Tagging AWS Resources
Written by two of our AWS Professional Services colleagues, this document provides a detailed overview of AWS tagging best practices, and provides numerous tagging examples.
In AWS, tagging enables customers to track their AWS resources by assigning key-value pairs to an AWS resource so that they can differentiate the function, environment, owner, operating system, line of business (LOB), or any other delineating factors of that resource, in order to automate, scale, secure, govern, and manage their AWS infrastructure. We recommend that AWS customers and APN Partners use tagging for AWS services, whenever supported, and establish a tagging standard for their environment. This document focuses on the AWS services that support tagging, and provides tagging examples.
SaaS Solutions on AWS: Tenant Isolation Architectures (Updated)
Are you thinking about, or in the process of, developing software as a service (SaaS) on AWS? Written by a senior AWS Partner Solutions Architect (SA), this document covers the different SaaS deployment models and the combination of AWS services and AWS Partner Network (APN) partner solutions that can be used to achieve a scalable, available, secure, performant, and cost-effective SaaS offering.
First released on the Portal in October 2015, it has been updated to reflect new AWS services and our newest AWS Competency for DevOps solutions.
Trend Micro Deep Security on the AWS Cloud Quick Start (Updated)
Trend Micro Deep Security is a host-based security product that provides Anti-Malware, Host Firewall, Intrusion Prevention, File Integrity Monitoring, Log Inspection, Web Application Firewalling, and Content Filtering modules in a single agent running in the guest operating system. This Quick Start reference deployment guide describes how to deploy Trend Micro Deep Security version 9.6 on the Amazon Web Services (AWS) cloud. It contains links to AWS CloudFormation templates that automate this deployment as well as additional supporting information.
The guide was recently updated to reflect simplified templates, and an update Quick Start for deployment on existing Amazon VPC architectures.
Standardized Architecture for NIST 800 – 53 on the AWS Cloud Quick Start
This Quick Start reference deployment guide discusses architectural considerations and steps for deploying security-focused baseline environments on the Amazon Web Services (AWS) cloud. Specifically, this Quick Start deploys a standardized environment that helps support National Institute of Standards and Technology (NIST) 800-53 / Risk Management Framework (RMF) certifications, accreditations, and compliance processes. The deployment guide includes links for viewing and launching AWS CloudFormation templates that automate the deployment.
This Quick Start is first in a set of AWS Enterprise Accelerator – Compliance offerings, which provide security-focused, standardized architecture solutions to help Managed Service Organizations (MSOs), cloud provisioning teams, developers, integrators, and information system security officers (ISSOs) adhere to strict security, compliance, and risk management controls.
AWS Managed Service Partner Program Validation Checklist, Version 3.0
The AWS Managed Service Program Partner Validation Checklist is intended for APN Partners who are interested in applying for the Managed Service Program. This checklist provides the criteria necessary to achieve the Managed Service Program Partner designation and represents AWS' view of the capabilities that a "Next Generation Managed Service Provider" should have to support customers through all phases of the customer engagement lifecycle: plan, design, migrate or build, run, and optimize. Partners should fill out this checklist based on their own assessment of capabilities, and the assessment will serve as the basis for discussion during the Partner capabilities audit.
The first AWS Validation Checklist (version 1.0) was released in 2014, and the team has made a number of version changes in the past year. In the newest checklist, Version 3.0, the following changes have been made:
Added Business Health Section and Controls (Section 1)
Added Billing and Cost Management Section and Controls (Section 5)
Added new standards specific to Next-Generation MSP differentiation (Sections 3, 7, and 9)
Removed "process and documentation" as allowable evidence in some sections; these are now only met with technology demonstrations
Removed optional Business and Technical Capability Identifiers; we encourage MSP Partners to achieve AWS Competencies to differentiate their business
Moved all White Label Audit Requirements and Policies to Appendix B
We wrote all about the 3.0 checklist in a previous blog post we encourage you to check out.
Download the updated checklist here >>
APN Partners, what do you want to learn about?
What topics are important to you as an APN Partner? We want to hear from you!
Email us at apn-blog@amazon.com, and tell us what topics would be beneficial for us to focus on for content development.