The Most Viewed APN Blog Posts in 2017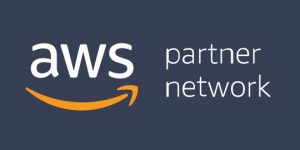 Take a look at the most popular APN Blog posts in 2017. Our goal with this blog is to share with you timely and relevant news, technical solutions, Partner success stories, and more from Amazon Web Services and the AWS Partner Network specifically.
Our content reaches a wide base of APN Partners and AWS customers globally, and through high-quality content we are driving awareness of the maturity and influence of the AWS Partner community. Thank you for reading!
The following 10 posts were the most viewed APN Blog posts that we published during 2017:
These 10 posts that have been published since the blog's inception in November 2014 were the most viewed on the APN Blog in 2017:
If there is a topic you want us to cover in 2018, or want to submit an idea for a Partner Guest Blog Post, please email us at apn-blog@amazon.com.
Learn More About the AWS Partner Network (APN)
The APN is the global partner program for Amazon Web Services and is focused on helping APN Partners build successful AWS-based businesses or solutions. As an APN Partner, you will receive business, technical, sales, and marketing resources to help you grow your business and better support your customers.
See all the benefits of being an APN Partner >>
Why Work with an APN Partner?
APN Partners are focused on your success, helping customers take full advantage of the business benefits AWS has to offer. With their deep expertise, APN Partners are uniquely positioned to help your company at any stage of your Cloud Adoption Journey, and to help you achieve your business objectives.