Amazon CloudFront Expands to Canada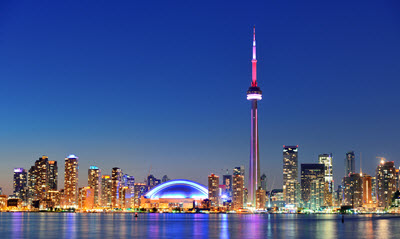 With a long feature list (powered in large part by customer requests) Amazon CloudFront is well-suited to delivering your static, dynamic, and interactive content to users all over the world at high speed and with low latency. As part of the AWS Free Tier, you can handle up to 2 million HTTP and HTTPS requests and transfer up to 50 GB of data each month at no charge.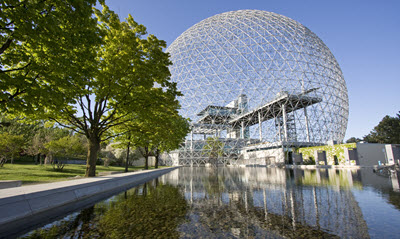 I am happy to announce that we are adding CloudFront edge locations in Toronto and Montreal in order to better serve our users in the region, bringing the global count up to 59 (full list). This includes a second edge location in São Paolo, Brazil that we recently brought online. Pricing for the locations in Toronto and Montreal is the same as for our US edge locations (see CloudFront Pricing for more info). The edge locations in Canada fall within Price Class 100.
If your application already uses CloudFront you need not do anything special in order to take advantage of the new locations. Your users will enjoy fast, low-latency access to your static, dynamic, or streamed content regardless of their location. As a developer, you will find CloudFront to be simple to use as well as cost-effective. Because it is elastic, you don't need to over-provision in order to handle unpredictable traffic loads.
Before you ask, these new locations will also support Amazon Route 53 in the future. Again, you won't need to do anything special in order to take advantage of the new locations!
— Jeff;
PS – You can learn more about CloudFront at our monthly Office Hours (register now). The next session will be held at 10 AM PT on August 30th, 2016.
---
Amazon CloudFront se développe au Canada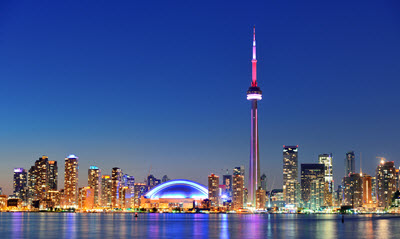 Grâce à ses nombreuses fonctionnalités (développées en partie à la demande des clients) Amazon CloudFront est parfaitement adapté pour offrir un contenu statique, dynamique et interactif à haut débit et faible latence aux utilisateurs du monde entier. Dans le cadre du niveau gratuit AWS, vous pouvez traiter jusqu'à deux millions de requêtes HTTP et HTTPS, et transférer gratuitement jusqu'à 50 Go de données par mois.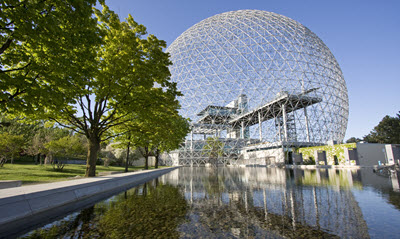 Afin de mieux répondre à nos utilisateurs, j'ai le plaisir d'annoncer l'ajout d'emplacements périphériques Amazon CloudFront à Toronto et Montréal, portant ainsi leur nombre total à 59 (liste complète). Cela comprend la mise en service récente d'un second emplacement périphérique à São Paulo, Brésil. La tarification pour les emplacements à Toronto et Montréal est la même que pour nos emplacements périphériques aux USA (pour en savoir plus consultez la Tarification CloudFront). Les emplacements périphériques au Canada relèvent de la catégorie de tarifs 100.
Si votre application utilise déjà CloudFront, aucune action supplémentaire n'est nécessaire pour que vous profitiez des nouveaux emplacements. Vos utilisateurs apprécieront la rapidité daccès avec faible latence à votre contenu statique, dynamique ou diffusé, quel que soit le lieu où ils se trouvent. En tant que développeur, CloudFront vous paraîtra simple d'utilisation et économique. CloudFront étant un produit élastique, il ne vous sera pas nécessaire de surenchérir pour gérer les pics de trafic.
Pour votre information, ces nouveaux emplacements prendront également en charge Amazon Route 53 dans le futur. Encore une fois, aucune action supplémentaire n'est nécessaire pour que vous profitiez de ces nouveaux emplacements !
— Jeff;
PS – Vous pourrez en savoir plus sur CloudFront durant nos sessions mensuelles (Inscrivez-vous maintenant). La prochaine session aura lieu à 10 h HAP le 30 août 2016.