AWS Activate Update – New Blog and More Goodies for Startups
The AWS Activate program is designed to provide startups with the technical and business resources that they need to have in order to build businesses on AWS.
Today we are making AWS Activate even more valuable to startups, with the addition of a brand new AWS Startup Blog, and a new Amazon Toolbox with exclusive offers from across the Amazon ecosystem.
AWS Startup Blog
The new AWS Startup Blog is, as the name suggests, dedicated to startups! It will include technical tips from AWS experts, guidance from partners, and the Startup Spotlight series. This series will include stories, experiences, and lessons learned, direct from startups that are running and succeeding on AWS.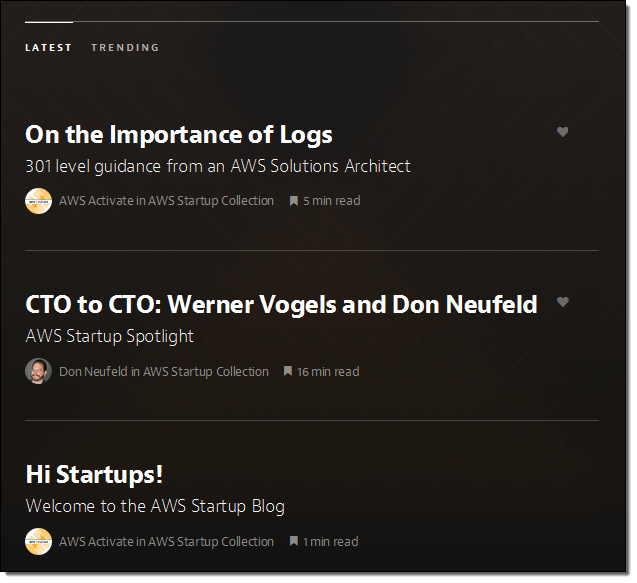 The new blog is hosted on Medium (an AWS success story of its own), and the first Startup Spotlight ( CTO to CTO ) is a Q & A between Amazon CTO Werner Vogels and Medium CTO Don Neufeld. You may also enjoy On the Importance of Logs by AWS Solutions Architect Chris Munns.
If you are a member of AWS Activate and would like to be considered for a future Startup Spotlight, please get in touch with us at aws-activate@amazon.com.
Amazon Toolbox
The Amazon Toolbox contains offers from related Amazon businesses that are available to qualified members of AWS Activate. The Toolbox already includes offers from Amazon Payments and AWS Marketplace; we will add more such offers in the future.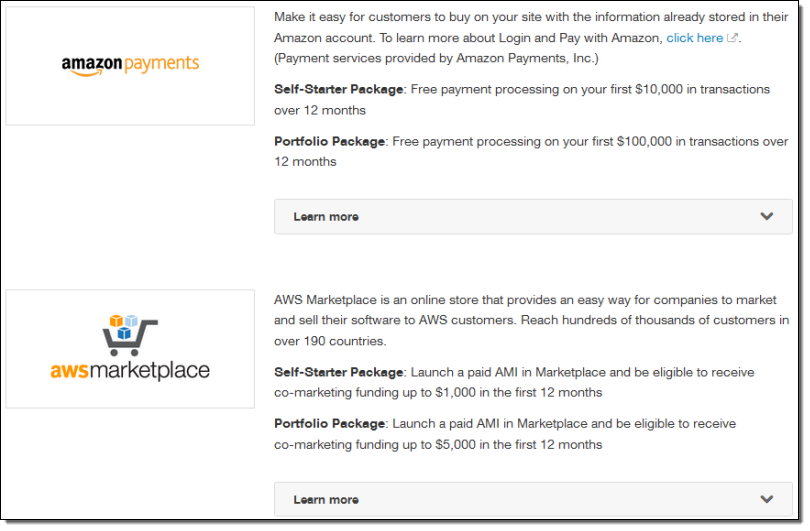 In addition to the Toolbox, we continue to add offers from third parties such as Cloudlytics, JumpCloud, and CloudCheckr:

Join AWS Activate
If you are part of a startup, you should definitely Join AWS Activate today! We'll continue to add additional features and benefits to the program over time.
— Jeff;