AWS Podcasts – Convox, FundersClub, Pachyderm, and Runscope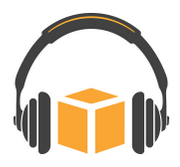 Early in the fall I spent two days talking to startups and recording their stories in the basement of the AWS Loft in San Francisco as part of the Intel Startup Spotlight focus for the AWS Podcast.
I published the first four interviews a couple of months ago. Life got kind of busy (this little thing called AWS re:Invent took up a bunch of my time) and I am just now getting around to editing and uploading the interviews that I did on the second day. As I noted in my earlier post, the Loft is a busy place and you might hear the occasion footstep or siren.
On Tuesday, September 1 I spoke with Convox, FundersClub, Pachyderm, and Runscope. Here are the episodes and the show notes (the "Episode" links go directly to the MP3 files; you can also visit the AWS Podcast page and subscribe to the feed):
Episode 111 – Convox
For Episode 111, I interviewed Noah Zoschke of Convox. They are building a new application deployment platform on AWS.
Episode 112 – FundersClub
For Episode 112, I interviewed Charley Walton of FundersClub. They are an AWS-powered venture capital platform.
Episode 113 – Pachyderm
For Episode 113, I interviewed Joe Doliner of Pachyderm. They are building a full-stack, container-based replacement for Hadoop.
Episode 114 – Runscope
For Epsiode 114 I spoke with Ryan Park (Principal Software Engineer), John Sheehan (CEO), and Stephen Huenneke (Principal Software Engineer) of Runscope.
Special Thanks
The AWS Podcast is a team effort; I want to take this opportunity to recognize the contributions of my co-workers:
— Jeff;
PS – I managed to lose my camera when I traveled to the AWS Summit in Barcelona, so there are no pictures this time around!
Modified 10/28/2020 – In an effort to ensure a great experience, expired links in this post have been updated or removed from the original post.