New APN Competencies – Healthcare and Digital Media
When I speak with enterprises and mid-sized companies about their plans to move to the Cloud, they often ask me to recommend solution providers that are skilled in the application of AWS and that also have expertise in a particular business domain.
We are continuing to add value to the AWS Partner Network (APN) by allowing partners to share their expertise in particular market segments and topical areas in the form of APN Competencies. To date we have recognized partners that have special expertise in Big Data, Microsoft, SAP, Oracle, Storage, and Life Sciences.
New Healthcare and Digital Media Competencies
We recently launched new APN Competencies for Healthcare and Digital Media.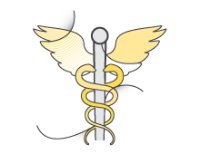 APN Healthcare Competency Partners have demonstrated capabilities building solutions for healthcare payers and healthcare providers that store, process, transmit, analyze and secure patient information. Customers who work with Healthcare Competency Partners know they are getting access to innovative healthcare solutions but still have peace of mind that their patients' data will be treated as carefully and securely as they would treat it themselves. The initial Healthcare Competency Partners are Calgary Scientific, Syapse, Practice Fusion, IMS Health, Philiops, Captricity, Infor, Pegasystems, Aptible, Cloudticity, Cognizant, Flux7, G2 Technology Group, LogicWorks, and Mobiquity.
Visit the Healthcare Competency Partner Solutions page to learn more about what these partners have to offer.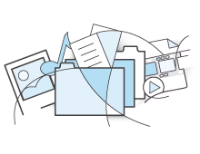 APN Digital Media Competency Partners have demonstrated success in helping Media and Entertainment companies (Film & TV Production, Post-Production, Distributers, OVP, Broadcasters and MSO Companies) by delivering solutions that assist in the creation, management, and distribution of digital content. The initial Digital Media Competency Partners are Aspera, Signiant, Avere, Zadara, T3Media, Elemental Technologies, Telestream, Encoding.com, Brightcove Zencoder, Sony Media Cloud Services, MediaSilo, Adobe, Wowza, and Ooyala.
Visit the Digital Media Competency Partner Solutions page to learn more about what these partners have to offer.
Applying for Additional Competencies
If your organization is already an ISV or SI member of the AWS Partner Network and you are interested in gaining these new competencies, log in to the APN Portal, examine your scorecard, and click on Apply for APN Competencies to get started. You will, of course, need to share some of your customer successes and demonstrate your technical readiness!
— Jeff;