New – AWS Application Discovery Service Console
AWS Application Discovery Service helps you to plan your migration to the cloud. As a central component of the AWS Cloud Adoption Framework, it simplifies the process of automating the process of discovering and collecting important information about your system (read New – AWS Application Discovery Service – Plan Your Cloud Migration to learn more).
There are two different data collection options. You can install a lightweight agent on your physical servers or VMs, or you can run the Agentless Discovery Connnector in your VMWare environment. Either way, AWS Application Discovery Service collects the following information:
Installed applications and packages.
Running applications and processes.
TCP v4 and v6 connections.
Kernel brand and version.
Kernel configuration.
Kernel modules.
CPU and memory usage.
Process creation and termination events.
Disk and network events.
NIC information.
Use of DNS, DHCP, and Active Directory.
The lightweight agent also collects information about TCP listening ports and associated processes; we will add this feature to the Agentless Discovery Connector sometime soon.
The information is collected, stored locally for optional review, and then uploaded to the cloud across a secure connection on port 443. It is processed and correlated, and then stored in a repository in encrypted form. You can then use the information to help you to choose the applications that you would like to migrate.
New Application Discovery Service Console
When I first wrote about this service, the processed, correlated information was available in XML and CSV formats for use with analysis and migration tools. Today we are launching a new Application Discovery Service Console that is designed to simplify the entire cloud migration process. It helps you to install the agent, discover the applications, map application dependencies, and measure application performance.
Let's take a tour! The landing page gives you an overview of the service, with a listing of the benefits and features: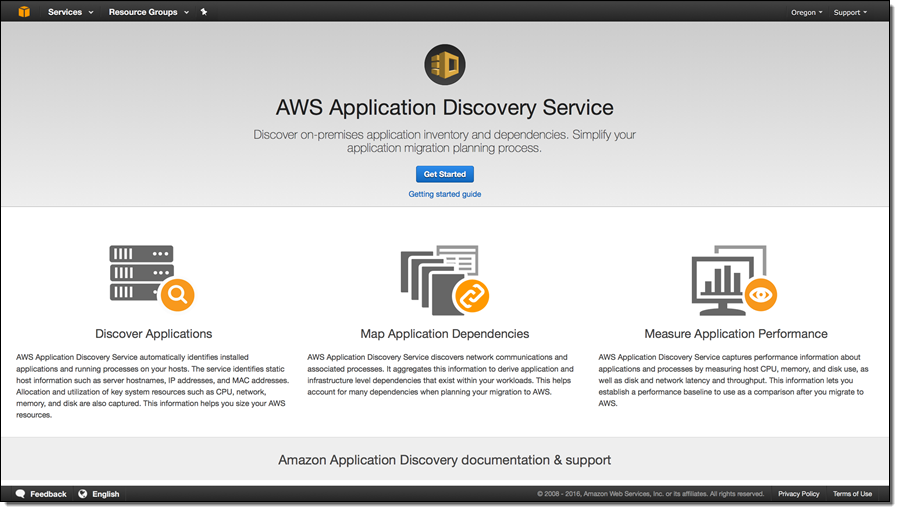 Then you choose your data collection option (agent on the servers or VMs, or agentless in your VMware environment). You can click on Learn more for detailed setup instructions.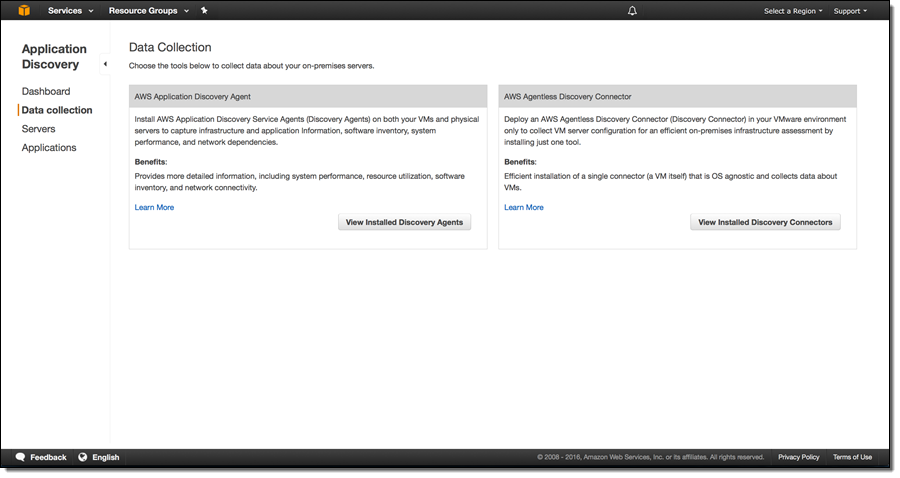 With the agents and connectors (you can use both together) set up and ready to go, you can start discovery from selected agents/connectors by clicking on Start data collection: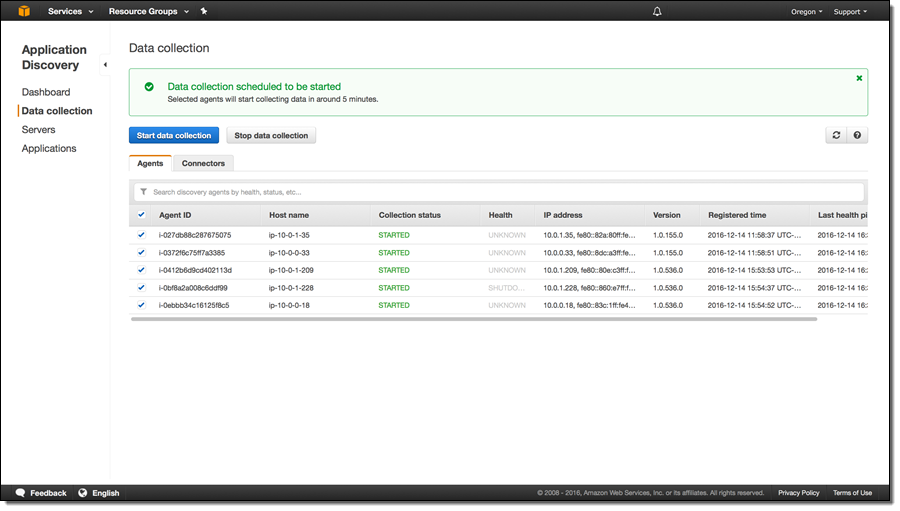 You can see the servers as they are discovered: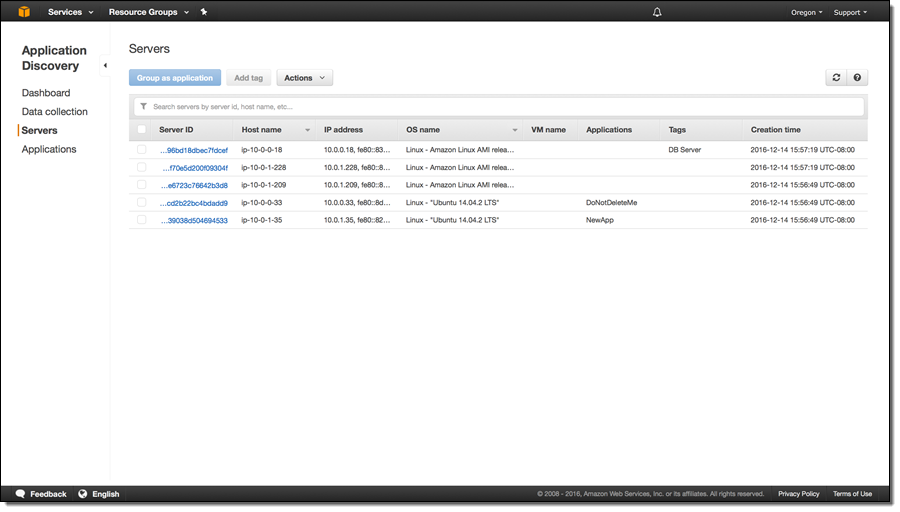 You can select one or more servers and group them into a named application, again with a couple of clicks: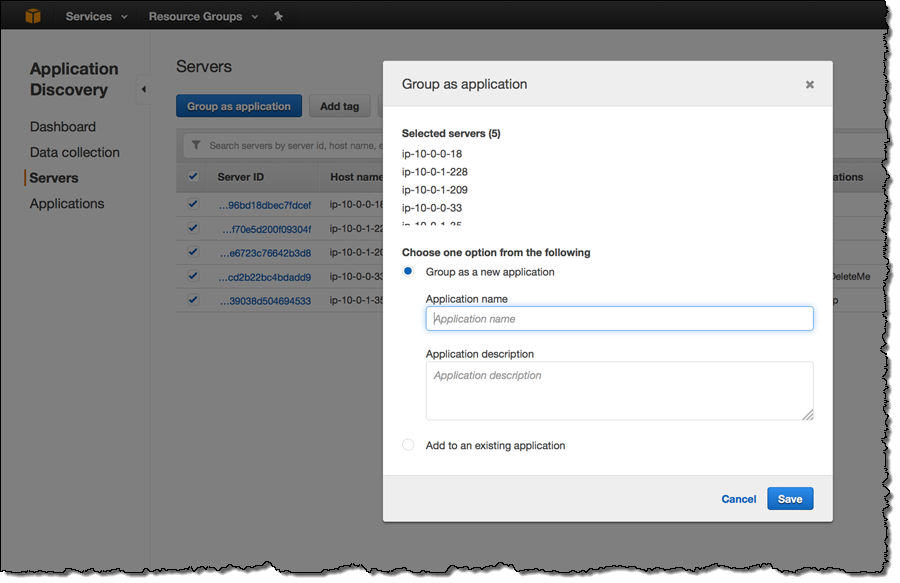 You can add one or more tags to each server: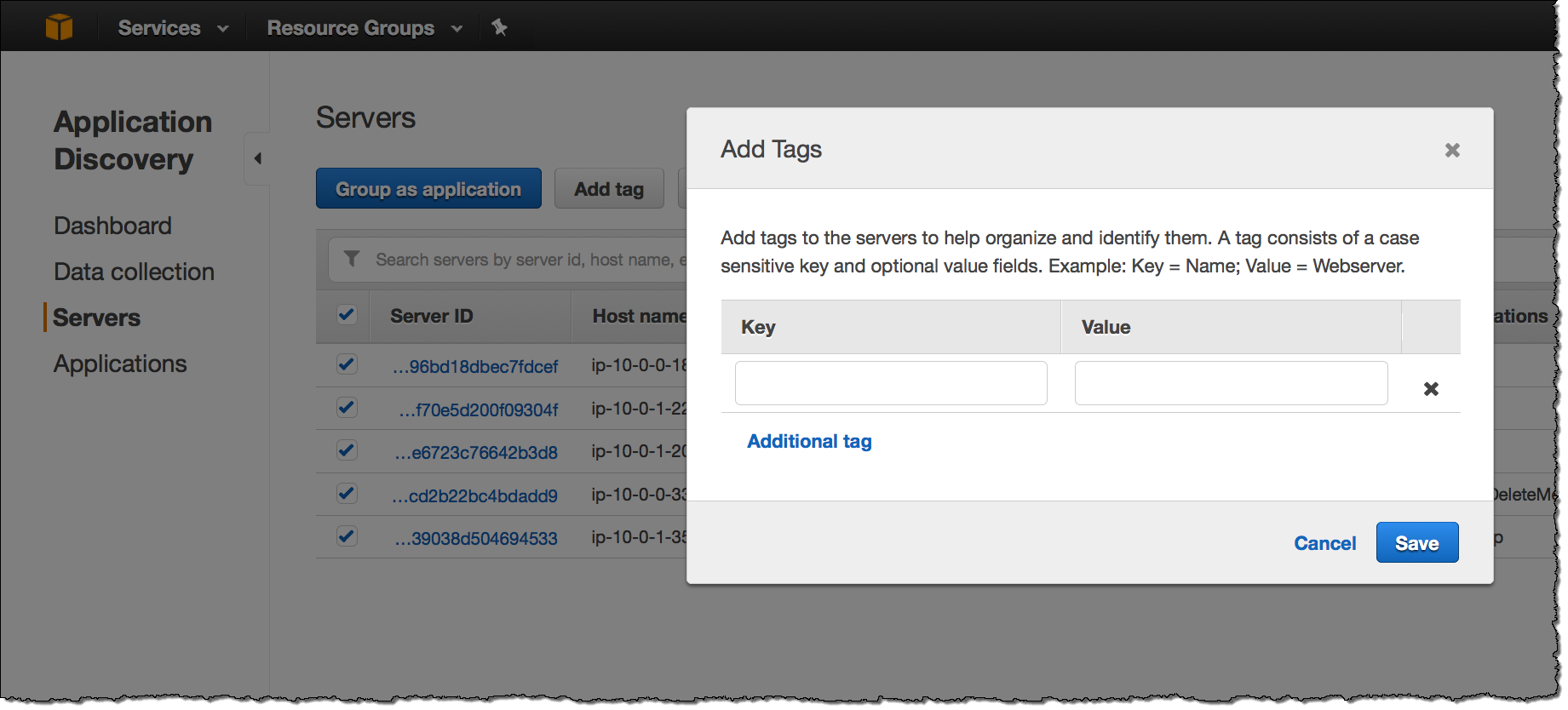 You can see all of the detailed information for each server including network connections, processes, and processes that are producing or consuming network traffic: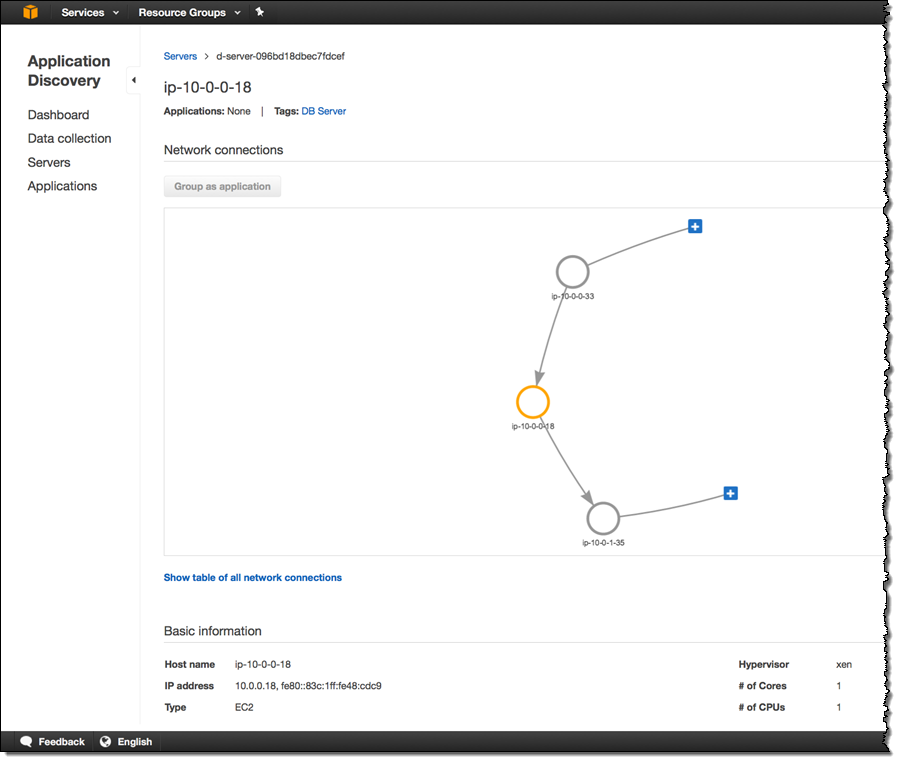 And: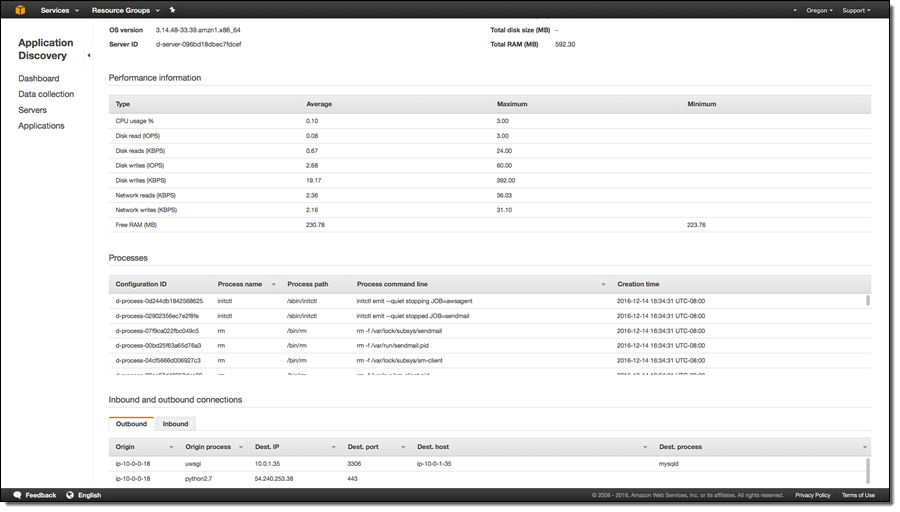 You can see a list of the applications (each one running on one or more servers):

You can also learn more about each application:

With this information at hand, you will be ready to plan and execute your migration to the AWS Cloud! To learn more, read the Application Discovery Service User Guide.
— Jeff;
PS – Our Application Discovery Service Partners would love to help you with your cloud migration.