Arizona State University Brings Voice-Technology Program to Campus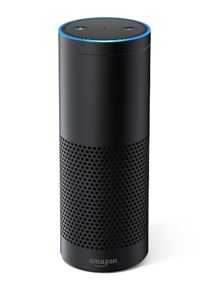 Arizona State University, with support from the Amazon Alexa team, has created a voice-technology program on campus designed to enhance students' ASU experience by giving them touch-free access to information and services tailored to campus living — and prepare them to become leaders in voice-technology development.
As part of the effort, engineering students moving into Tooker House, a new residence hall for engineers on the Tempe campus, can choose to receive a new Amazon Echo Dot, a hands-free, voice-controlled device used to play music, make calls, send and receive messages, provide information, read the news, set alarms, read audiobooks, and more.
With the use of the Amazon Echo Dot, students will become part of the first voice-enabled residential community on a university campus.
In addition, students can sign up for one of three courses that will teach new concepts focused on building voice-user interfaces with Alexa. These will be offered through the Ira Fulton School of Engineering. Incoming freshman engineering students will be able to build their own Alexa skills or capabilities, and join the growing community of voice developers globally.
ASU also introduced an ASU-specific Alexa skill to enhance the campus experience for students, faculty, staff and alumni. Anyone with an Alexa-enabled device can use the ASU Alexa skill to get information about the university and the campus.
Read more about the ASU program in their blog post, learn more about how you can use Alexa in education, and discover how other schools are using Alexa to build apps for their students.