Tag: AWS Educate Cloud Badges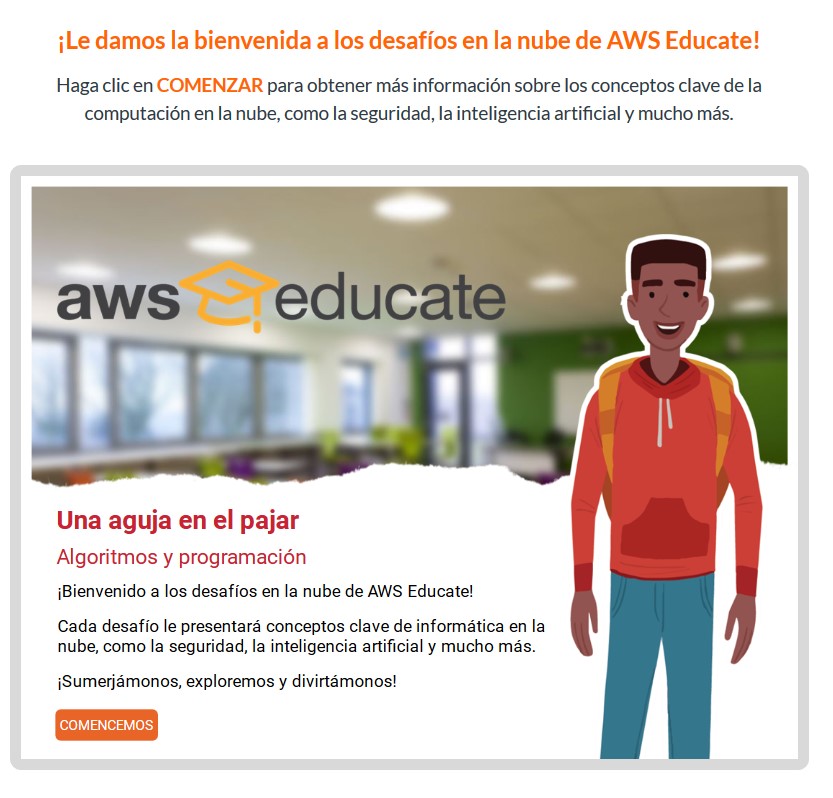 The Cloud Inventor and Cloud Explorer courses of AWS Educate, built for students aged 14-18*, are now available in five additional languages: French, German, Spanish, Portuguese, and Italian. With the addition of these languages, more students than ever have access to content that will introduce them to cloud-based concepts and technologies.
Read More
To celebrate Computer Science Education week and the Global Hour of Code, AWS Educate has launched a new experience for students between the ages of 14-17. Students now have access to a new website experience and three new badges with learning content to discover and grow their cloud expertise. The website offers a dynamic, streamlined navigational experience so students can easily dive into interactive challenges and hands-on activities. Teachers can also access supplemental guides for the challenges that map to core computer science principles, enabling both students and teachers to explore, invent, and build.
Read More