EDITED is Reshaping the Retail Industry's Old-school Processes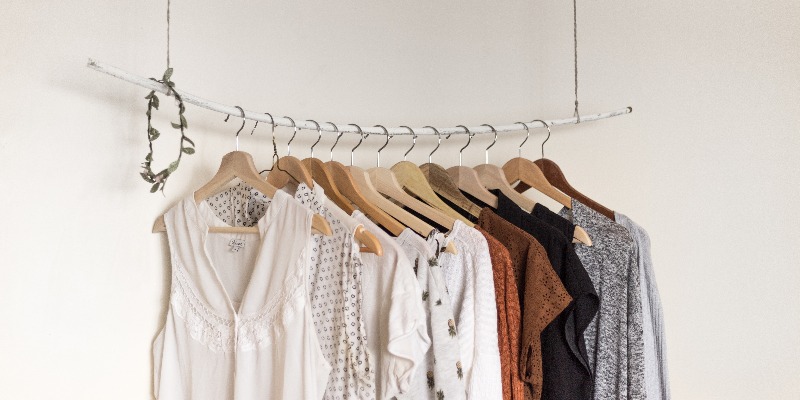 Guest post by Charlotte Yau, Content Marketer, EDITED
Every Sunday, most people who must report to work the following day start getting an uneasy feeling around 8 p.m.—that dreaded sense that the weekend is over and you'll soon be back at the grind. That feeling is especially acute for retail buyers and merchandisers. Up at 5:30 am to prep for trade meetings after doing some extra ad hoc analysis, this group needs to know what the next 'It' bag or popular item is, and then when to stock it and price it. For the longest time, these two goals—while critically important—have been entirely subjective, and when retailers get it wrong, their mistakes are costly.
Furthermore, even though consumer expectations have risen and modernized, the in-house processes and systems used by buyers and merchandisers have not. It's time for a change.
Globalization: Bridging Commerce and Data
In an industry filled with Excel enthusiasts, some retailers are struggling to modernize and keep pace with the rate of change. Retail industry trends have evolved at a rapid pace in recent years, and the fight to respond to changing consumer behavior has never been more critical.
Being agile in the world of fashion has its challenges. Flashback back to five years ago, when some buying and planning teams were still using ledgers, pens, and cards.
Now, the landscape is different. One of the biggest lessons retailers have learned is that everyone walks around with a computer in their pocket, that's got access to every product in the world. While they're walking around your stores. In 2018, consumers spent $517.3 billion online, up 15% from $449.8 billion spent the year prior according to Commerce Department figures. This change in behavior means that the decision on what to buy is taking place on social media, newsletters, and online channels. So having the right technology in place can make or break a retailer.
Growth in today's retail market doesn't happen by accident. At EDITED, we help retailers drive sales by eliminating guesswork. Our Retail Decision Platform uses A.I. to optimize buying and merchandising decisions, ensuring they get their product and prices right every time.
Buyers and merchandisers are critical to the future success of retail as their decisions dictate the entire profitability of a business. And we're here to help.
The sustainability impact
There's a big global focus on the mark we're leaving on our planet. Being sustainable is on everybody's radar, whether it's what we produce or how we consume.
Brands are eager to promote their sustainability efforts to entice younger consumers who genuinely care about how and where their clothes are made. According to BoF and McKinsey & Company's annual State of Fashion report, 42% of millennials say they want to know what goes into products and how they are made before they buy.
While the race is on for luxury, premium and fast-fashion retailers to reduce landfill and excess inventory, there is no such thing as being 100% sustainable within retail. But there are processes and initiatives that can help cut waste. At EDITED, our data decision platform helps retailers and brands make the right decisions throughout each stage of the planning cycle. This covers how they approach their next product and pricing strategies and helps them discover peak times for seasonal updates and promotions.
This critically avoids waste, in an industry that has been broadly criticized for waste. And getting products right the first time is no longer just a yield imperative, it's something that consumers require in 2019.
Helping Retailers Win with Data
EDITED makes extensive use of AWS S3 and EC2/EMR to analyze and categorize over a billion images for hundreds of millions of products, which can then be searched, filtered, and aggregated against in real-time. Leveraging AWS' infrastructure allows us to seamlessly scale our machine learning pipelines with little effort. This can equate to tagging incoming products with new, rich data using our machine learning insights, maintaining our exhaustive retail dataset, or even introducing a new feature entirely. Just this year AWS has facilitated us to introduce a state-of-the-art product matching tool, producing a similarity index for over 500 million products.
As a fast-growing company, EDITED is always innovating. Our engineers and data scientists are constantly working on new projects, experiments, and revolutionary ideas as to how we can make retail better. As part of these experiments, they often need temporary resources to test ideas and create prototypes or proof of concepts. AWS infrastructure allows us to quickly and easily spin up these temporary resources, and quickly evaluate the feasibility of ideas. This process means they can continue innovating and adding new tools to our product so our customers can make better and more profitable decisions to their business.
EDITED tracks data on over 800 million SKUs, across over 5000 retailers, and we add more than half a million products each week. This gives retailers a competitive advantage by taking the guesswork out of decision making and increasing their speed to market. Using A.I, our powerful platform can map the entire retail market in an instant. Ultimately, giving retailers and brands the first chance to spot big gaps to convert into greater gains.
We need our data and infrastructure to be easily accessible, scalable and iterable, and to react in real-time. AWS allows us to prioritize our customers, because it means we can deliver them new products and features fast.