Figma CEO Dylan Field on Cloud Computing and Design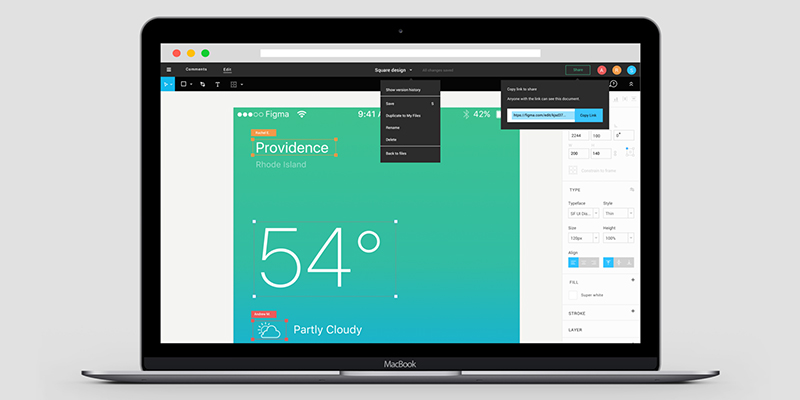 Initially released on February 19, 1990, Adobe's Photoshop has long been the doyen of design. However, after nearly 30 years, Photoshop's licensing model is being challenged by several startups looking to democratize the design industry and make it easier for all people, and not just professionals, to create. One such startup is San Francisco-based Figma. Founded in 2012 by Dylan Field and Evan Wallace, the open design platform—which just raised a $25 million Series B—features a cloud-based screen design tool, which helps teams achieve a shared understanding around design without worrying about syncing, exporting or installing software.
We recently caught up with Field to talk about how the cloud has made life easier for designers.
How has cloud computing changed the workflow for designers? How democratized is the process now?
From fitness tracking to banking, we've seen every other software vertical move to the cloud, yet designers are still stuck with offline, single-player tools. When they want to share files, designers have to export stale PNG's, upload mockups to Dropbox and pray that no one will open a file they are working on. Additionally, popular design tools like Sketch only run on Mac, which excludes big swaths of designers using other platforms (especially internationally).
At Figma, we are using recent advancements in WebGL to create a performant, cloud-based design tool. By moving to the cloud, we empower designers to communicate and collaborate more effectively. Since we're in the browser, there's no install necessary and you can use Figma on any OS. (Yes, even Linux!)
Living in the browser also means design files can be shared with a link and, like Google Docs, multiple people can work in a file at the same time. We're not trying to force anyone to collaborate—a lot of designers like to work alone before showing designs. But with cloud-based assets, they can spend far less time managing files and far more time focusing on the work that matters.
How do successful designers differentiate themselves?
While I'm not an expert product designer myself, one of the best parts of my job is interacting with amazing designers from a variety of backgrounds. The best ones level up their organizational impact in three ways:
They study their craft. They analyze their own design process and systematically remove inefficiencies. They figure out what incites their state of flow, then they guard it with their lives. They block out the world until they're ready to reemerge, then they open themselves up for feedback to grow even more.
They expand into other areas outside product design. I've seen designers scale their impact by participating in user research, product marketing, designing an A/B test, coding a basic feature or even designing a physical space. You'll find that your perspective is helpful for others in the organization and you will bring back new insight and empathy to your product design work.
They share their knowledge. The best designers I know promote open design by making their process more transparent, seeking and providing mentorship, and harnessing the collective creativity of their team through collaboration. It can be vulnerable to do this, so give yourself time and don't rush it.
What's the biggest challenge facing the design industry?
While it's wonderful the world is starting to understand how important design is, we're now facing a massive supply problem. To keep up with demand, we need 10x the number of junior designers entering the workforce. Students need to be better prepared for careers in digital product design. Once we get more junior designers into the industry, we need to find scalable ways to train them.
At Figma, we've been thinking about how to accomplish these objectives for years. This is why Figma is, and will always be, free to students. Through this promise, we hope to give young designers the resources necessary to kick-start their education and eventually, their careers.
---
Figma is an AWS Hot Startup! To learn more read our Hot Startups blog post.