AWS DigiGov
AWS DigiGov is a two-day pilot program designed for government employees to learn about cloud computing, cloud value proposition, use cases, and the different services offered by AWS.
Topics covered in AWS DigiGov include
AWS Cloud concepts and basic global infrastructure
The AWS Cloud value proposition
Sources of documentation or technical assistance
Basic AWS Cloud architectural principles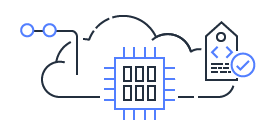 Security and compliance aspects of the AWS platform and the shared security model
Billing, account management, and pricing models
Core characteristics of deploying and operating in the AWS Cloud
The key services on the AWS platform and their common use cases
This program is available in English and French.
To learn more, please contact us.
How to become a member institution*
Step 1:
Step 2:
Step 3:
Step 4:
Step 5:
Become an AWS authorized training reseller

* In order to qualify for AWS DigiGov you must be an academic institution.