AWS DigiSeries
Join this set of workshops tailored for public sector employees to upskill their teams and learn about cloud computing.

Discover the cloud value proposition through customer use cases and the Amazon Web Services (AWS) products offered for public sector institutions.

Topics covered in AWS DigiSeries include
AWS Cloud concepts and basic global infrastructure
The AWS Cloud value proposition
Sources of documentation or technical assistance
Basic AWS Cloud architectural principles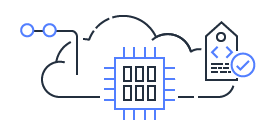 Security and compliance aspects of the AWS platform and the shared security model
Billing, account management, and pricing models
Core characteristics of deploying and operating in the AWS Cloud
The key services on the AWS platform and their common use cases
---
We designed the AWS DigiSeries to raise awareness of the cloud as a tool to deliver citizen-centric services across the public sector. It connects builders to the knowledge and resources needed to accelerate digital transformation in a one-day virtual format available in both English and French.
The workshops prepare employees for the AWS Certified Cloud Practitioner exam, an industry-recognized credential. AWS Certification validates cloud expertise to help professionals highlight in-demand skills and organizations build effective, innovative teams for cloud initiatives using AWS.
Workshops — upcoming and on demand
For more information on the AWS DigiSeries program, or to build a custom workshop for your public sector organization, please contact us.