Announcing Tier Support for APN Partners Impacted by COVID-19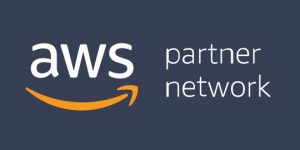 As we closely monitor the impact of COVID-19 across the world, we have been evaluating how best to support and enable our AWS Partner Network (APN) Partners in this unprecedented situation.
We have made the decision to allow APN Partners to maintain their 2019 APN Tier status throughout 2020.
APN Partners play a critical role in helping customers transform their businesses across all industries, including healthcare, transportation, and financial services, by migrating workloads, modernizing software, and developing cloud-native applications.
Enhanced tier requirements came into effect in 2020 that required additional investments from participating APN Partners. By extending APN Tier status through 2020, we are enabling APN Partners to focus on supporting their customers rather than meeting program requirements during this difficult time.
We recognize these are extraordinary circumstances and will continue to maintain our focus on successfully supporting customers and APN Partners. If you have questions or need more information, please reach out to your APN representative.
Frequently Asked Questions
As an APN Partner, how will my APN Tier status be impacted?
Between now and the end of March, we will be evaluating each APN Partner's tier status. Any changes that were the result of upgrades will remain in place, and any changes that were the result of compliance review will be restored to status as of December 31, 2019. All new upgrades need to meet established program criteria. Standard compliance review will resume January 1, 2021.
Why did AWS make this decision?
We feel this decision allows APN Partners to focus on delivering successful outcomes with customers during this unprecedented time.
How will AWS maintain high quality in the APN Partner community?
All APN Partners have earned their APN Tier status by meeting a clear set of performance criteria, designed to ensure quality customer experiences. This decision does not change the fact these are all qualified businesses, with whom AWS customers can feel confident engaging.