Category: AWS Cloud WAN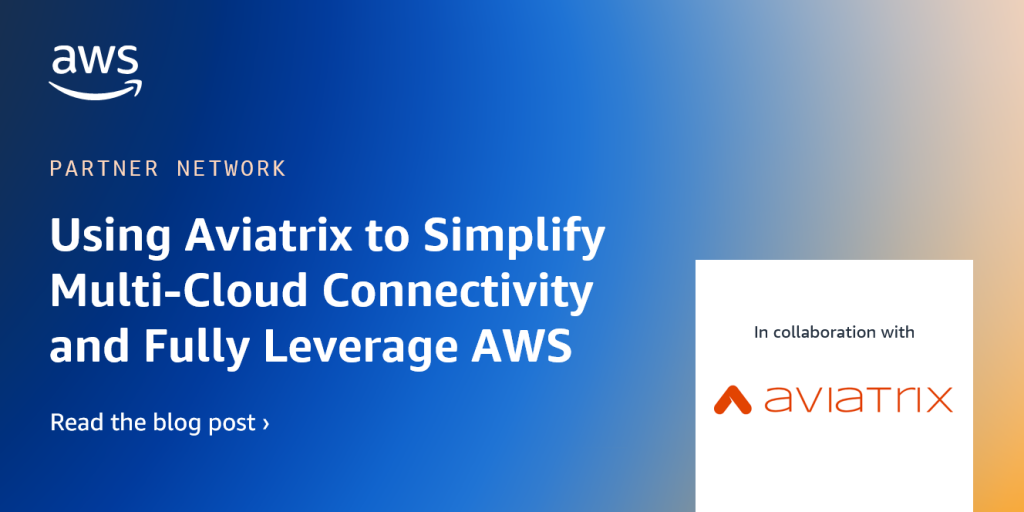 As organizations continue to expand their cloud infrastructure, they have ongoing requirements to connect their AWS environments to other cloud providers. However, connecting different cloud networks seamlessly and securely can be a challenge due to varying networking architectures, security models, and operational tools. Learn how Aviatrix Systems simplifies this process and enables businesses to fully leverage AWS while easily connecting to other cloud providers.
VMware Cloud on AWS customers have requirements to interconnect their SDDCs across different AWS regions, but existing network design patterns require you to build a full-mesh topology with static routing to provide multi-region connectivity for SDDCs. Learn how AWS Cloud WAN helps address VMware Cloud on AWS multi-region connectivity challenges and requirements, and review a reference architecture with a real example for integrating VMware Cloud on AWS with AWS Cloud WAN.
Cisco Meraki customers commonly question how they can extend their SD-WAN environment into an existing Amazon Web Services (AWS) footprint. They desire high availability and a way to automate reachability from their cloud resources down to their local branches. This post explores how Cisco Meraki customers can use an AWS Quick Start to help automate the highly available deployment of Meraki vMXs in multiple AWS Regions along with route propagation.