AWS Ad Tech Conference – This Friday in San Francisco!
The advertising space is going through a rapid, technology-enabled, data-driven transformation!
Many of the companies driving this change are using AWS services like Amazon EMR, Amazon Redshift, Amazon DynamoDB, Amazon Kinesis, and Amazon CloudFront to serve, ingest, process, store, analyze, track, and optimize their online advertising campaigns.
If you work for an ad tech company in the San Francisco area you should consider attending a free one-day event for developers and architects this coming Friday (October 24th) in San Francisco.
Attend, Learn, Meet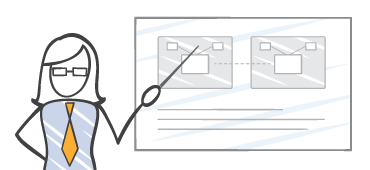 If you attend the event you will get to learn AWS in a series of five technical deep dive sessions that are laser focused on the key AWS technologies that I mentioned above. You will also get to hear AWS customers such as Adroll (ad retargeting), Blinkx (video discovery and sharing), Bloomreach (big data marketing), Krux Digital (cross-screen data management), SetMedia (digital video classification), Tune and Viglink (automated monetization) share their real-life use cases, architectures, and the lessons they learned on their journey to the cloud. The day will end with a networking reception at 5:00 PM.
This event is designed for developers and architects who are already familiar with AWS and are looking to increase their knowledge of key ad tech enabling services and learn directly from their industry peers. This is not an introductory or business-level event.
Register Now
The event runs from 10:00 AM to 6:00 PM this coming Friday. It will be held in the AWS Pop-up Loft at 925 Market Street in San Francisco. Registration is mandatory, space is limited, and there's no charge to attend. To register:
Go to the AWS Pop-up Loft site and click Register to attend the AWS Loft. If this is your first time registering for an event at the AWS Pop-Up Loft, you'll need to create a new account first. Otherwise, just log in to the site first.
On the Evening Events/Sessions go to Friday, 10/24/14, check the box for Advertising Technology Day and continue through the registration process.
Agenda
Here is the agenda for the day: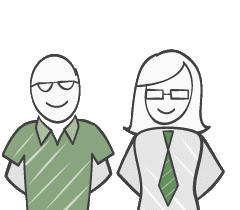 | | |
| --- | --- |
| Time | Session |
| 9:30 AM | Arrive and Register |
| 10:00 AM | Customer Presentation (Viglink) |
| 10:30 AM | Customer Presentation (Krux) |
| 11:00 AM | Amazon EMR Best Practices |
| 11:30 AM | Customer Presentation (Bloomreach) |
| 12:00 PM | Lunch and Informal Q&A |
| 12:30 PM | Amazon Redshift Best Practices |
| 1:00 PM | Customer Presentation (Tune) |
| 1:30 PM | Amazon Kinesis Best Practices |
| 2:00 PM | Customer Presentation (SET Media) |
| 2:30 PM | Amazon CloudFront Best Practices |
| 3:00 PM | Customer Presentation (Blinkx) |
| 3:30 PM | Amazon DynamoDB Best Practices |
| 4:00 PM | Customer Presentation (AdRoll) |
| 4:30 PM | Q&A |
| 5:00 PM | Happy Hour Networking Reception |
— Jeff;