Executive Conversations: Jonathan Barouch, CEO, Local Measure
Local Measure is making travel and hospitality more human through technology.
CEO of Local Measure Jonathan Barouch joined David Peller, Head of Worldwide Business Development for AWS Travel and Hospitality, for a wide-ranging discussion that uncovered insights into the industry and current landscape.
—
David Peller (DP): Tell me a little about your business, Local Measure.
Jonathan Barouch (JB): Local Measure is a next-generation CX (Customer Experience) platform running on AWS that is heavily focused on tourism and hospitality. Our company helps some of the world's largest hospitality groups identify their most loyal customers on premises and uncover contextual customer insights. With real-time customer profiles and intelligent processes, front-line teams are able to personalize service and get a view into how each customer's experience is going while they are still in-venue. Our patent-pending platform respects the privacy of customers while also improving hospitality operations and marketing efficiency.
DP: What is your role within Local Measure?
JB: I am the CEO and Founder, which means my role is diverse but it's broadly grouped into three areas: attracting and retaining the best talent by driving and maintaining the company culture, making sure the company has sufficient capital to meet its objectives, and helping craft the company and product vision.
DP: How did you get started? Why did you decide to found/join your current start-up?
JB: Like all good start-ups, we were an eight-year…overnight success! We actually started our journey as a Facebook Partner helping businesses and brands manage their community and feedback on social media. Over the last two years, we have increased our platform capabilities to add automation, intelligence, and new routes to the customer including our real-time feedback product Pulse. Via a partnership with Cisco, we also manage in-venue hospitality Wi-Fi.
DP: What are your goals as a company now? What milestones have you achieved on your way to reach those goals?
JB: Our aspiration is to create a completely new way of thinking about customer experience in the real world. Rather than focusing on the individual touch point or scoring customer satisfaction after the fact, we are trying to make service more human. We want to make sure that front-line employees who manage the in-person experience in hospitality businesses have access to the same tools, customer context, and data that online businesses take for granted.
We've achieved some great milestones along the journey including winning the Phocuswright Travel Tech Startup of the Year, Cisco's Ecosystem Partner of the Year, and more recently earning our place as an AWS Select Technology Partner.
DP: What trends are you seeing in the industry?
JB: Customer experience is a huge focus area across the hospitality industry. Many of the world's largest brands have realized that loyalty points and programs alone don't drive loyalty. It's the way you make your customers feel when they walk through your doors that keeps them coming back. We are seeing personalization efforts and customer experience bubble up as a top priority in hospitality boardroom conversations.
One of my favorite hotels is the Beverly Hills Hotel in California. What sets the team at that hotel apart is the rigor and focus they place around planning for a guest's arrival and the effort they put into nailing the little things. On my last stay at the hotel, the doorman met me and welcomed me by name with a huge grin, two sets of pajamas were laid out on the bed for my then 6- and 10-year old, and housekeeping had placed firm pillows (my favorite) and a cake with my recent Instagram pictures printed on it in my room. To be fair, this is a luxury hotel and this level of personalization is not possible for all hospitality businesses, but the example does highlight what excellence looks like. The question for other hospitality businesses is: what are the one or two CX initiatives they would implement (often with little to no cost apart from imagination) that will truly make your customers feel special?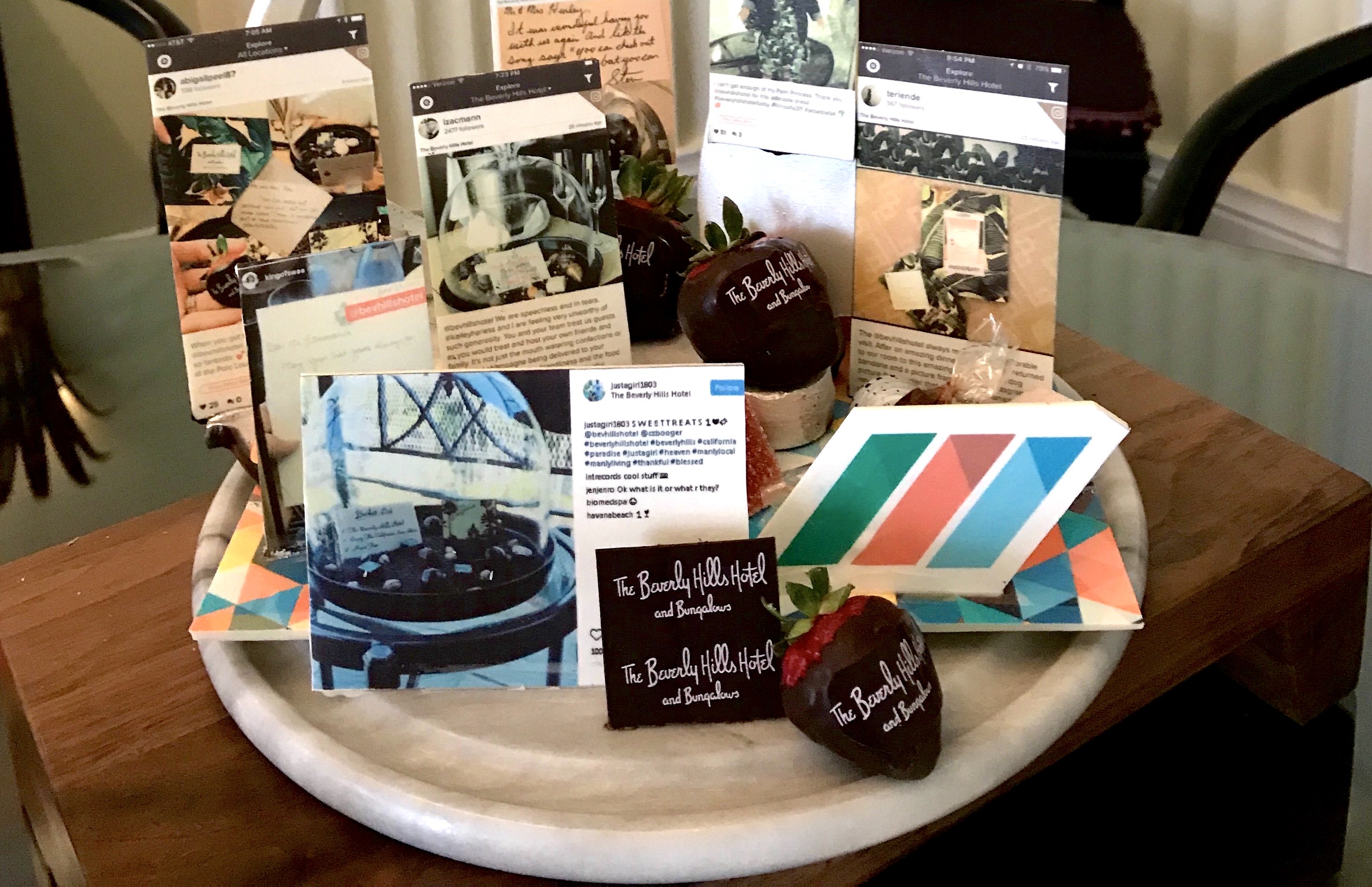 One recent example of how Local Measure is helping bring personalization to hotels can be seen with the Pullman Sochi Center, overlooking the Black Sea. There, we implemented a real-time tool sending feedback immediately to the hotel staff. This information is used to create a personal experience made up of meaningful moments throughout the guests stay (rather than after), adding a sparkle to the customer experience.
DP: How are you different from your competitors? How do you fit into the hospitality ecosystem?
JB: We think about the guest journey as being comprised of three distinct micro journeys: the pre-arrival, the during-visit, and the post-visit.
Most CX platforms focus on guest surveys and emails post-visit as a way to inform future customer experiences. While we acknowledge this information can be important, I would argue that if you nail the customer's in-venue experience, there is no need to send them an email survey asking questions that you should already know the answer to.
DP: How are you looking to deliver exceptional experiences for your customers? Has AWS helped you achieve that?
JB: Local Measure tries to practice what we preach. We have a team of global customer success experts in North America, Europe, Middle East, Asia, and Australia who help our hospitality clients implement our solutions and drive ROI. This team shares case studies and best practices, becoming an extension of our clients' CX team.
AWS has really helped us by providing instant scale. One of our very early hospitality clients was Accor. Accor has beautiful hotels around the world and when they decided to roll out our solutions globally, we could easily scale up our software to be accessible with low latency in their hotels. Check out our video to see how everything comes together to enhance the guest experience.
DP: What AWS services are you using and what benefit are those services providing to you?
BJ: We're using Amazon EC2, Amazon S3, Amazon Redshift, Amazon CloudFront, AWS Glue, Amazon OpenSearch Service (September 8, 2021: Amazon Elasticsearch Service has been renamed to Amazon OpenSearch Service), Amazon Athena, and Amazon Comprehend and can bring our data into Amazon Connect.
We initially started our journey on AWS just using EC2, but over the last few years we've been leveraging more and more AWS services. The beauty is we can scale up and down the services as we need them and we can prototype new solutions quickly. For a recent dashboard prototype, we pumped our data into an S3 bucket and ran it through Amazon Connect and created dashboards and insights using Glue and Athena. We had this prototype live in a few hours. Without AWS this could have taken months of engineering effort.
DP: What's on your roadmap for the rest of this year? The next few years? What is the most critical initiative you're working on now?
JB: Our top priority over the next six months is to add layers of automation and intelligence to our platform. We recently added an intelligent bot to help our customers manage and triage customer feedback. Within 10 weeks, 50% of our customers adopted the solution and saved a significant amount of hours of repetitive work.
DP: What is the biggest challenge that you've faced in your current role and how did you overcome it?
JB: I think the role of CEO of a start-up is a interesting challenge. No day is the same and you experience massive highs and lows. The main challenge of the role is keeping a global team aligned and motivated and making sure we continue to drive value and innovation for our clients.
DP: How does your company drive innovation?
Our product leader Hannah Milborrow runs biweekly technology chats where all team members are invited to attend, ask questions, share ideas, or bring customer feedback to the forum. Our best innovations are typically sparked by a customer problem that one of our team members discover and then others validate.
We're also about to run our first internal hackathon. We've mixed people working in sales, customer success, product, and engineers into seven groups globally. They have been tasked with coming up with a compelling use case on top of our APIs that we could take to our customers at the end of the hackathon.
DP: When did you first know that your company was a success?
As a start-up, I don't think you ever think of yourself as successful. As soon as you have met one milestone, you are already focused on how you are going to achieve the next one. Apart from revenue milestones, I think one of the milestones I was most proud of was when we passed 1,000 properties using our software globally.
DP: Why did you choose to start your company where you did?
JB: Our company was founded in Sydney, Australia, and most of our product and engineering team are still based in Sydney. I live with my family in Sydney so there wasn't really the option of founding the company anywhere else. When we began, the start-up ecosystem was fairly nascent in Australia, however over the last few years, there has been an explosion in activity. There is now great talent, capital, and also customers across APAC who are just at our doorstep, which can help a start-up really accelerate.
DP: What's something that everyone said you needed, but turns out you didn't?
JB: For me, as a sole founder, I was constantly told that we needed a technical co-founder. While I agree with that conventional wisdom, I was fortunate enough to attract some talented design, product, and engineering talent who were passionate about our CX vision and acted like founders. We also assembled an excellent board and advisors that filled gaps we had in the early days.
—
Learn more about how AWS is enabling the most innovative Travel and Hospitality brands.