Firework simplifies live ecommerce with Amazon IVS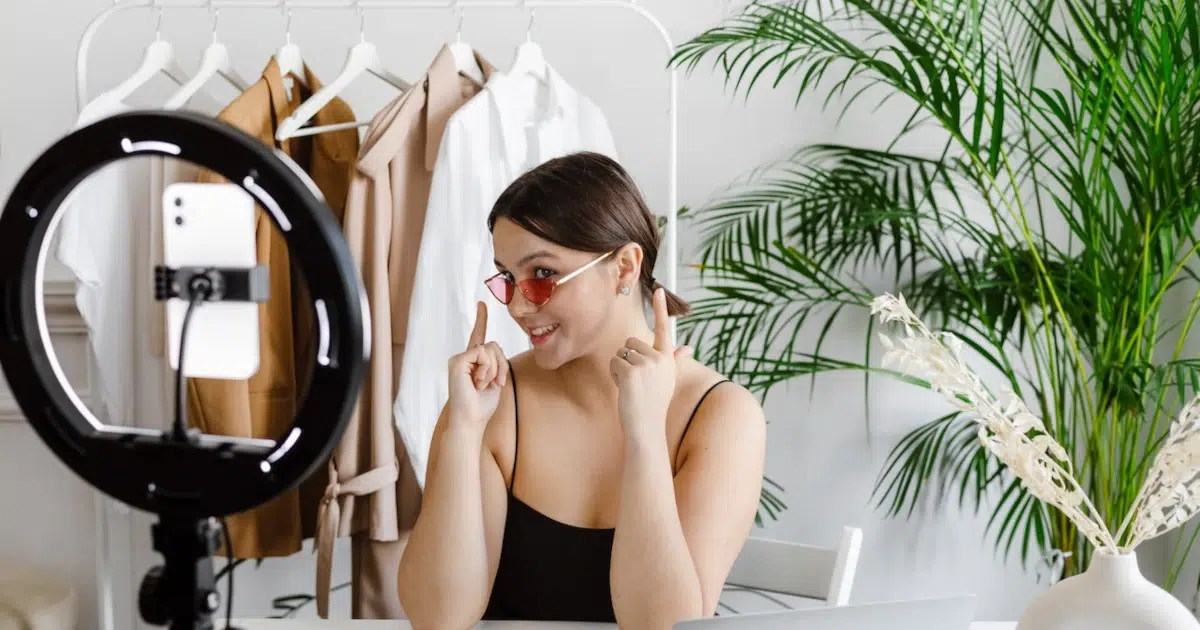 Shoppable video startup uses managed live streaming service for stability at scale
Consumer behaviors and expectations have fundamentally changed. In response, retailers are using breakthrough technologies like live stream video to better connect with customers and transform the way that shoppers engage with their favorite brands. When implemented well, these videos can also be monetized, with significant revenue opportunities for live stream ecommerce known as live shopping.
According to Statista, live shopping sales in the United States alone are estimated at $17 billion for 2022 and are forecasted to hit $55 billion by 2026; that's only a small fraction of what's already underway in Asia. Based on a McKinsey report from 2021, live stream shopping in China has grown from $3 billion to $171 billion. Between 2017 and 2020, the value of China's live-commerce market grew at a compound annual growth rate (CAGR) of more than 280 percent.
Using services from Amazon Web Services (AWS), shoppable video startup and AWS Partner Firework is helping brands and creators capitalize on this trend with its dynamic platform that allows live and on-demand video to be natively integrated within websites and apps, quickly and easily. Because high quality and low latency are paramount, Firework delivers live content with Amazon Interactive Video Service (Amazon IVS), a managed live streaming solution designed to provide fast and feasible setup for interactive video experiences. When looking for solutions to build its platform, Firework chose Amazon IVS for its low latency, global scalability, and the mobile broadcast software development kit (SDK).
"Brands that rely on third-party sites to live stream have limited control over their experience delivery, and they're at the mercy of those companies' development cycles. Building this functionality natively within their own website can be as simple as dropping a line of code in the backend, and then they've unlocked a wealth of information that can inform strategy," explains Rick Zhuang, CTO at Firework. "Speed and stability are essential for a positive live stream experience; anything less is a deal breaker. AWS is highly reputable and a global leader in technology. With Amazon IVS powering our live streams, our customers can deliver standout experiences to large audiences around the world and allow for seamless retail transactions."
Built on AWS, Firework was first implemented as a shoppable video platform in 2020. It has quickly gained adoption from a wide range of brands in more than 37 countries, with customers gaining up to 20 times increased return on investment for live streams, as much as 282 percent increased time onsite, and up to a 307 percent conversion increase. Capable of supporting up to nine million transactions per second, the platform makes the most of AWS resource availability, incorporating live streaming, short video hosting, near-real-time inventory tracking, interactive chat and polling, transactional features, and more into an easily navigated browser-based interface.
Within the Firework platform, brands can build out the list of shoppable items that they want featured during the stream before it goes live. They can also stage interactive elements that are synced to the video through the Amazon IVS metadata API. This helps the viewing experience to remain in optimal alignment with the content showcase. Firework also makes it easy for its customers and hosts to go live with a mobile phone using the Amazon IVS broadcast SDK to host recorded shoppable videos, including repurposed live streams. To prevent any unauthorized usage or dissemination of live content, Firework uses the playback authorization feature of Amazon IVS, allowing developers to launch private channels that are secured by JSON Web Tokens (JWTs).
"Having visibility into who's watching your content and how they react to it is hugely beneficial. Firework users can gather vital information not only from viewership but also through comments, polls, or quiz responses. Using this solution, they can compare variables, like different products or hosts of a stream, then make adjustments to fine-tune future live streams," Zhuang notes.
Firework's simple implementation is particularly helpful for smaller brands that might not have in-house development resources. After the platform's code has been integrated within the user's website or app, using its full capabilities is clear-cut, like making a social media post. On top of this, platform pricing is based on minutes viewed, minimizing costs for companies that are just getting started and encouraging experimentation.
"At the end of the day, we're redefining the digital storefront, and that is going to change ecommerce. Some legacy retailers' sites haven't changed much in more than a decade, but the majority of people now consume the internet in video. Our vision is that, instead of static images, sites will feature swipeable, interactive videos that will elevate the shopping experience," concludes Zhuang.
In addition to Amazon IVS, the Firework platform uses AWS Elemental MediaLive (MediaLive), a broadcast-grade live-video processing service, to rebroadcast live streams to third-party social platforms, like Instagram and Facebook, to provide a truly global experience to customers. The platform also uses Amazon CloudFront, a content delivery network (CDN) service, to securely deliver content with low latency and high transfer speeds using points of presence (PoPs) from AWS.
To learn more about building engaging live stream and interactive video experiences with Amazon IVS, visit our website.
AWS Partner spotlight
Firework brings live commerce to brands' digital storefronts through live stream and shoppable video. Powered by Amazon Interactive Video Service (Amazon IVS), Firework's video-commerce solution offers brands, retailers, and publishers an easily deployable live stream shopping technology that facilitates interaction and community engagement seamlessly and at scale.