AWS Launches a New, Commitment-Free Program to Help Digitize Small and Medium Businesses
Small and medium businesses (SMBs) are the engine room of the Asia-Pacific economy, with 132 million SMBs across APJ (Asia Pacific and Japan) accounting for over 97 percent of all businesses and employing over half of the workforce across the region. SMBs need to seize the opportunities in the digital economy as the Asia-Pacific Economic Cooperation – Digital Economy Steering Group estimates that approximately 70 percent of new value created in the economy over the next decade will be based on digitally enabled platforms.
Amazon Web Services (AWS) is committed to supporting the digitization of SMBs with the power of cloud computing. I'm excited to share today that we are deepening our investment through the launch of AWS Lift in Australia, Philippines, and Singapore, a new program developed specifically to help SMBs harness the power of the cloud. SMB customers who create an account with AWS and bill a min of $1 USD will receive a starter pack of $750 USD AWS Promotional Credits to get onboard with our services. As your business needs grow with AWS, you can further receive tiered promotional credits of up to $83,500 USD over 12 months. What's more, there is no lock-in period or hidden fee.
Using AWS, SMBs can improve business agility, innovate rapidly, and scale globally using our low cost, pay-as-you-go platform. AWS Lift demonstrates our support to SMBs and can help them drive business results.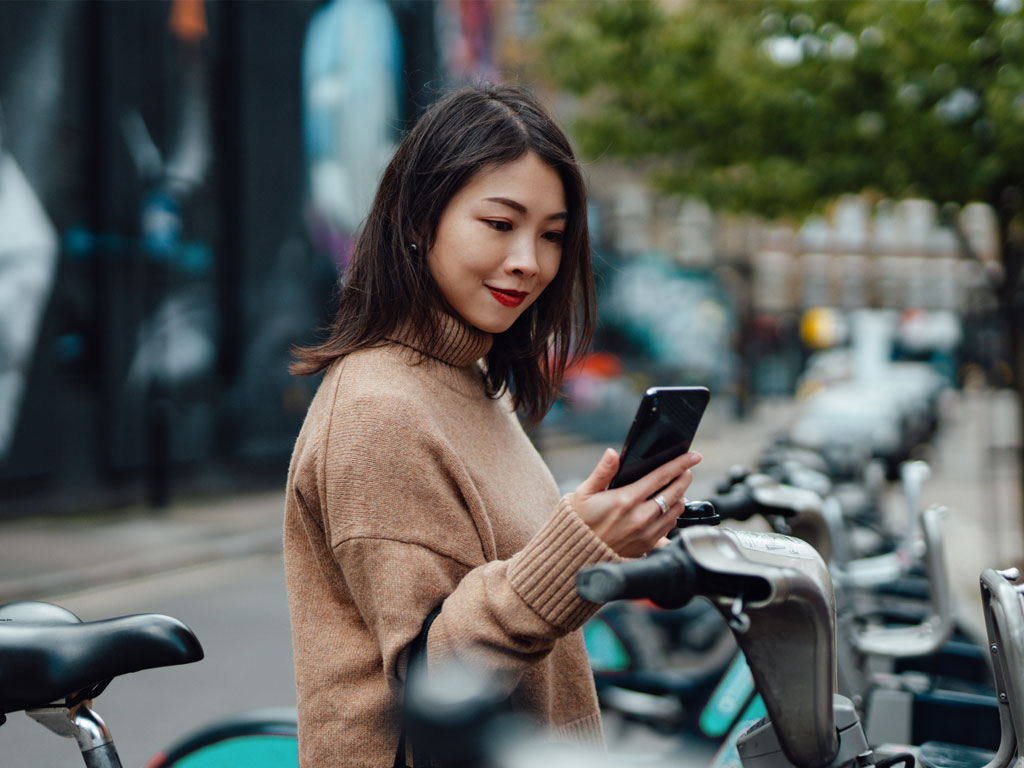 Breaking down barriers to technology adoption
Increasing top-line growth and cost efficiencies is a top concern for many businesses in the current economic environment, with the Asian Development Bank forecasting inflation to hit 4 percent in Asia in 2023. This economic slowdown affects SMBs particularly, as many are just recovering from the COVID-19 pandemic. Budget freezes and cuts are making it a challenge for SMBs to incur any additional cost from investing in new technology. Additionally, SMBs that have been used to the fixed capital expense (capex) model of on-premises data centers may be unfamiliar with the cost savings and flexibility of the pay-as-you-go IT consumption model.
As SMBs experiment on AWS, they also develop the operational muscle and transforming processes to drive new revenue growth. Elite Logistics is an integrated logistics and supply chain organization based in Singapore with operations in four regions globally. By using AWS to extend, enhance, and deliver better enterprise resource planning (ERP), Elite Logistics saved 20 percent in annual spend. Running their workloads on AWS has enabled them to grow quickly and expand their full suite of ERP to operate out of Houston, Texas, United States.
Using the AWS Partner Network to collaborate with customers on their cloud journe
SMBs often face constraints with their IT resources, including upskilling staff, which creates challenges for them to get digital projects off the ground. AWS has a customer-centric approach where our account teams engage with SMBs to understand their business and plans to digitize. These are dedicated teams to provide SMBs with a single point-of-contact from onboarding and journey with them on leveraging the power of cloud computing.
Our account teams form a deep understanding of each customer's unique challenges, and recommend specific solutions and partners to reach their digital goals. We have a panel of AWS Partner Network consultants part of AWS Lift who understand the specific needs of SMBs who are new to the cloud. For example, Jim's Group, Australia's largest franchising family with more than 4,650 franchisees, worked with AWS on migrating their workloads from on-premise to the cloud. A key priority was upskilling and uplifting their incumbent team on cloud management. To help Jim's Group accomplish this, they partnered with AWS Partner Network consultant, Cevo. They are cloud experts who worked closely with the existing internal team to help transfer knowledge throughout the transformation. Cevo co-developed tooling, processes, and practices. Upon completing the cloud migration journey, the newly empowered team was even more motivated by the future business potential.

Beyond the dedicated support from AWS and our partners, SMBs can also connect, learn, and share with like-minded peers who are going digital in the AWS Connected Community. Exclusively created for SMBs, AWS offers free access to educational resources such as events, workshops, and a video library of case studies and digital topics, or "Ask an Expert" for a free one-on-one consultation with experts on business and technical issues, or enjoy discounts on a range of software and cloud services curated to meet the needs of SMBs.
We know that having digitally-skilled talent is key for driving innovation. However, the training level for SMBs is not keeping up with their pace of digitization and is lagging behind large organizations, according to new data from the AWS APJ AlphaBeta Digital Skills Study (2022). Only 25 percent of SMB employers provide training support for their workers, as compared to 37 percent in large organizations. SMBs recognize the importance of cloud-related skills, ranking the ability to use cloud-based tools as the second most required digital skill. To address the digital skills shortage, AWS has invested hundreds of millions of dollars (USD) to develop over 500+ cloud skill courses on AWS Skill Builder for learners across all levels. In October 2022, we announced that we have trained more than 13 million individuals with cloud skills globally, and we remain committed to investing in programs to help grow and develop our digitally skilled workforce.
Next step: enabling SMBs to unlock opportunities in the digital economy
At AWS, we understand how the cloud can democratize access to the world's leading technology and help SMBs supercharge their growth. We are excited about a world in which businesses are no longer limited by the size of their organization. A world where cloud computing will help to make the dreams of business owners globally come true. We look forward to helping SMBs across APJ on their journey to becoming the digital organizations of tomorrow. Visit our website to get started with AWS Lift.