Majal Champions Minority Rights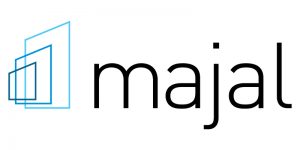 Growing up in Bahrain, Esra'a Al Shafei saw the damage that authoritarian regimes could inflict on minority voices, political outliers, and the causes of social justice. From a young age, she felt an enormous sense of responsibility to take action. "The internet presented unique and limitless opportunities to create and connect in a repressive society," says Al Shafei, and she didn't hesitate. In 2006, she launched Mideast Youth, renamed Majal in 2016, to promote underrepresented and marginalized voices across the Middle East and North Africa.
Al Shafei's goal has always been to build communities that celebrate, protect, and promote diversity and social justice. In the Middle East and North Africa, says Al Shafei, grassroots human rights organizations face an uphill battle in raising awareness and advocating for minority rights. "The region is host to a vibrant array of identities and viewpoints, whose calls for equity are regularly stifled by the censorship and surveillance of repressive regimes," she says. "We have spent over a decade communicating with marginalized communities to build digital platforms to amplify their voices, developing spaces for those who have been discriminated against, persecuted, and censored to engage in dialogues and freely exchange information within regional cultural contexts."
Mideast Youth began as a community-run portal to discuss pressing social justice and diversity issues in the Middle East and North Africa, and has since expanded rapidly. Over the last decade, Majal has produced an ecosystem of social media platforms with two complementary goals: freedom of expression and access to information. The company builds web products that creatively facilitate the struggle for social justice in the region. Majal has developed tools such as CrowdVoice.org, an open source tool that curates and contextualizes data on social movements; Mideast Tunes, the largest platform for regional underground musicians who use music for advocacy; and Ahwaa.org, a bilingual tool for LGBTQ youth in the region that leverages game mechanics to protect the privacy of users against bad actors and abusive trolls. The company has also focused on Kurdish rights, Bahai rights, interfaith networks, and draws attention to the plight of imprisoned bloggers. Its platforms are available in Farsi and Arabic. Today, Mideast Tunes hosts almost 2000 artists primarily from the Arab world, and there are more than 400,000 active users of the platform's mobile app. CrowdVoice has more than half a million active users.
Migrant workers are known to be mistreated, exploited and abused throughout the Middle East, especially in the Arabian Gulf, Lebanon, and Jordan. In response, Majal created Migrant-Rights.org, which has become the primary resource on migrant worker rights in the region. "Migrant Rights consistently provides rare and often difficult-to-find information and resources about the Gulf to organizations in sending countries, and routinely provides support to migrants by connecting them with on-the-ground organizations and individuals for immediate assistance, legal or otherwise," says Al Shafei. This information has been invaluable to international journalists and organizations. Of primary importance is encouraging and supporting grassroots and migrant-led initiatives to combat racism and discrimination, she adds.
Majal faces real organizational challenges. It has been censored in Bahrain and Yemen, and Al Shafei protects herself by using an illustrated avatar online rather than a photograph. Majal connects staff remotely, and has been an exemplar in promoting women to leadership positions. Using AWS allows Majal to work without a DevOps team, so that they can focus their efforts where they are needed most.
In addition to working on its own platforms, Majal partners with other organizations and companies to offer its expertise. The organization seeks to support civic tech startups and socially conscious innovators that can face a difficult time securing financing, particularly in the Middle East/North Africa region. Doing so allows Majal to scale its technology globally. In the coming years, Majal's goals are to revamp the UI/UX on its websites and apps, build its data visualization and infographics capacities, and to launch a Latin American version of Mideast Tunes. It has plans to expand its podcast offerings, too, including producing podcasts in Farsi.
Al Shafei has more than achieved her youthful goals of using the internet to make change in repressive societies. As an advocate using media, Al Shafei is a leader in her field: She is a fellow at the MIT Media Lab's Director's Fellows program, and was previously a Senior TED Fellow, and she has been repeatedly honored for her work to use technology and media for the betterment of humanity, winning the Monaco Media Prize as well as the Berkman Award for Internet Innovation from Harvard.