AWS Pre-Announces the Industrial Software Competency Program
Industrial companies in Process and Discrete Manufacturing leverage highly specialized software to increase product innovation while decreasing production and operational costs in their value chain.
This week, industrial software leaders from Amazon Web Services (AWS) are in Germany showcasing products and services powered by AWS at Hannover Messe 2018—the world's largest trade show for industrial technology. The event features insights from industrial thought leaders, as well as AWS product announcements in the Industrial IoT and Machine Learning spaces.
Coming Soon! The AWS Industrial Software Competency Program
At Hannover Messe 2018, we pre-announced the launch of the AWS Industrial Software Competency Program for industry-leading AWS Partner Network (APN) Partners. This new AWS Competency will launch later in 2018 and help customers find highly qualified APN Partners to effectively solve their business challenges.
The AWS Industrial Software Competency will highlight top APN Partner solutions for end-to-end toolchain. The program's three sub-verticals are Product Design (CAD, CAE); Production Design (Production planning, 3D Design for Process Industries, Production Layout); and Production/Operations (Industrial IoT, MES/MOM, Asset Management, Logistics).
To receive the AWS Competency designation, APN Partners must undergo rigorous technical validation related to industry-specific technology, as well as an assessment of the security, performance, and reliability of their AWS solutions. This validation gives customers complete confidence in choosing top APN Partner solutions from the tens of thousands in the AWS Partner Network.
The key value of the AWS Competency Program is to build customer trust by helping organizations choose the top APN Partners based on workload, solution, or industry designation. The AWS Competency Program identifies, validates, and differentiates the top APN Partners that have demonstrated customer success and deep specialization in specific solution areas or segments.
Sign Up to Receive Alerts
If you are an APN Advanced Technology Partner interested in the AWS Industrial Software Competency, please fill out this interest form >>
Please note access to the interest form will close on May 31, 2018.
Introducing Our Pre-Launch Partners
The AWS Industrial Software Competency launch pre-announcement introduces several pre-qualified APN Advanced Technology Partners in the industrial software space. These organizations work closely with AWS and provide deep industry expertise to help customers manage critical issues pertaining to Industrial IT.
We are proud to recognize our pre-qualified APN Partners in the AWS Industrial Software Competency:
Altair is a leading provider of enterprise-class engineering software enabling innovation, reduced development times, and lower costs through the entire product lifecycle—from concept design to in-service operation. Their simulation-driven approach to innovation is powered by an integrated suite of software that optimizes design performance across multiple disciplines encompassing structures, motion, fluids, thermal management, electromagnetics, system modeling, and embedded systems, while also providing data analytics and true-to-life visualization and rendering.
Beckhoff implements open automation systems based on PC Control technology. The product range covers Industrial PCs, I/O and Fieldbus Components, Drive Technology, and automation software. Products that can be used as separate components or integrated into a complete and seamless control system are available for all industries. Beckhoff's "New Automation Technology" philosophy represents universal and open control and automation solutions that are used worldwide in a variety of different applications, ranging from CNC-controlled machine tools to intelligent building automation.
Rescale offers industry-leading software platforms and hardware infrastructure for companies to perform scientific and engineering simulations. Their mission is to provide powerful simulation platforms that empower the world's engineers, scientists, developers, CIO, and IT professionals to design innovative products, develop robust applications, and transform IT into unified, agile environments.
relayr is a rapidly-growing IoT company providing enterprise middleware and IoT solutions for the digital transformation of industries. As a thought leader in enterprise IoT, relayr enables interoperability through industrial-grade platforms. Their software enables comprehensive data analytics and management, empowering businesses to create new solutions and revenue streams with data collected from any device, through any connectivity, throughout any IT ecosystem.
Siemens PLM Software, a business unit of the Siemens Digital Factory Division, is a global provider of software solutions to drive the digital transformation of industry, creating new opportunities for manufacturers to realize innovation. They work with companies of all sizes to transform the way ideas come to life, the way products are realized, and the way products and assets in operation are used and understood. Siemens Digital Factory Division is a part of Siemens AG, a global technology powerhouse that has stood for engineering excellence, innovation, quality, reliability, and internationality for 170 years.
Tulip, a spinout from MIT, brings the power of Industrial IoT and advanced analytics to the manufacturing workforce through their app platform. This revolutionary self-service technology fills the gap between rigid back-end manufacturing IT systems and the dynamic operations taking place on the shop floor. Tulip's Manufacturing App Platform combines research in intelligent hardware sensors, computer vision, assistive user interfaces, and applied machine learning. Tulip was launched to bring these latest technological developments from the lab to the factory floor.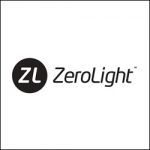 ZeroLight is an automotive visualization specialist, empowering brands to reach customers through amazing experiences, wherever they are. By harnessing the cloud as part of their unified platform, ZeroLight drives personalization at scale throughout the customer journey, facilitating higher specification sales, content production, and customer satisfaction. This enables brands to address the market with visually stunning and relevant deployments that drive an on-going relationship with customers.
More About Hannover Messe 2018
At Hannover Messe 2018, AWS is showcasing an industrial software end-to-end toolchain that allows organizations to run design and manufacturing entities without having to own datacenters and in a more secure, flexible, and cost efficient way. For the first time ever, manufacturers can apply advanced software technology in a fully scalable model and at a significantly lower cost with the full benefits of the AWS cloud.
AWS and our industry-leading APN Partners are also exhibiting solutions powered by AWS in the areas of product design, production design, and production/operations, including software from well-established industry leaders and innovative startups.