ClearScale Implements Large AWS Data Lake to Help C4ADS with Data Analysis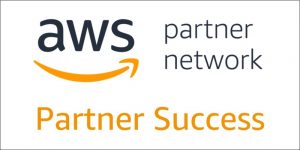 The Center for Advanced Defense Studies (C4ADS) is a nonprofit organization based in Washington D.C. that provides data-driven analysis and evidence-based reporting on global conflict and transnational security issues.
Analysts at C4ADS monitor worldwide events for patterns that warrant a deeper investigation, and their challenge was compounded by having to comb through a growing dataset that included data from different formats and sources.
ClearScale, an AWS Premier Consulting Partner, reviewed various designs and approaches it could develop and implement on Amazon Web Services (AWS) to make the data more user-friendly for C4ADS analysts. The solution had to be implemented quickly, scale as needed, and be extremely secure given the nature of the information.
To meet these requirements, ClearScale—which holds AWS Competencies in Big Data, DevOps, Marketing & Commerce, Mobile, Migration, and Internet of Things (IoT)—implemented a data lake approach within an Amazon Virtual Private Cloud (Amazon VPC). The biggest challenge was aggregating multiple file formats (PDFs, emails, Microsoft Word and Excel files, logs, XML and JSON files) while still allowing C4ADS to perform easy searches within a large data repository.
Unlike traditional data warehouse methodologies, a data lake allows for any number of data types to be stored and referenced as long as those types have a consistent approach to querying and retrieving data.
Launched in October 2017, ClearScale's solution has already optimized the analysts' jobs by allowing them to do wide-ranging searches and aggregate disparate data types. Later releases will introduce more robust security measures, multi-lingual support, and optical character recognition (OCR) technology to aid in identification of important data markers.
See ClearScale's data flow model, system architecture, user interface, and more >>
Learn More About the AWS Partner Network (APN)
The APN is the global partner program for AWS and is focused on helping APN Partners build successful AWS-based businesses or solutions. As an APN Partner, you will receive business, technical, sales, and marketing resources to help you grow your business and better support your customers.
See all the benefits of being an APN Partner >>
Why Work with an APN Partner?
APN Partners like ClearScale are focused on your success, helping customers take full advantage of the business benefits AWS has to offer. With their deep expertise on AWS, APN Partners are uniquely positioned to help your company at any stage of your Cloud Adoption Journey, and to help you achieve your business objectives.