KQED Reduces Atlassian Run Cost by 65% After Migrating to AWS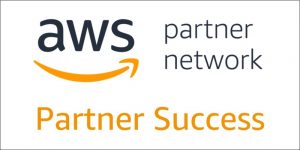 To reduce expenses and accelerate time to market, KQED looked to AWS Partner Network (APN) Partners Atlassian and iTMethods to migrate its services to the Amazon Web Services (AWS) Cloud. The result: KQED reduced Atlassian run cost by 65 percent after migrating to AWS.
KQED's television, radio, digital media, and educational services serve the people of Northern California with a community-supported alternative to commercial media. It enabled software development though the use of Atlassian Jira, Confluence, Bitbucket, and Bamboo on-premises, but KQED lacked in-house expertise to manage Atlassian solutions in the cloud.
Atlassian is an AWS Technology Partner that develops enterprise software products for developers, project managers, and content management. iTMethods is an AWS Advanced Consulting Partner and Managed Service Provider (MSP) that focuses on cloud, agile, and DevOps transformations for the enterprise. Both organizations hold the AWS DevOps Competency.
The Solution
iTMethods leveraged the AWS Jira Data Migration framework and offered implementation services to migrate KQED's existing on-premises Atlassian environment to AWS, including Jira Software, Jira Service Desk, Bitbucket, Bamboo, Fisheye, and Crucible. iTMethods also helped KQED increase its adoption of the AWS and Atlassian suites by providing best practices on how to use tools that drive more cloud adoption.
Now, KQED is no longer under-resourcing challenges to hire, train, and retain DevOps talent. It can rely on expert partners—including the managed services provided by iTMethods—to maintain its cloud environment while focusing on core business operations.
The Results
Deployment Time:
Enterprise SaaS solution of Atlassian applications on AWS
Met enterprise architecture and security compliance requirements in three months
8-week deployment time to production on AWS
Cost Optimization:
50 percent cost reduction for deployment and migration
65 percent reduction in ongoing run costs to support, which includes AWS usage
Increased Adoption:
2-3 times improved time to value for teams running Atlassian
Migration of current and new instances achieved in weeks and months compared to months and years
Ongoing optimization of tools, process, and new capabilities
Learn More About the AWS Partner Network (APN)
The APN is the global partner program for AWS and is focused on helping APN Partners build successful AWS-based businesses or solutions. As an APN Partner, you will receive business, technical, sales, and marketing resources to help you grow your business and better support your customers.
See all the benefits of being an APN Partner >>
Why Work with an APN Partner?
APN Partners like Atlassian and iTMethods are focused on your success, helping customers take full advantage of the business benefits AWS has to offer. With their deep expertise on AWS, APN Partners are uniquely positioned to help your company at any stage of your Cloud Adoption Journey, and to help you achieve your business objectives.