Launch Enterprise-Ready Blockchain Networks on AWS in Minutes with Kaleido—a ConsenSys Solution
By Ale Flores, Global Segment Lead for Blockchain at AWS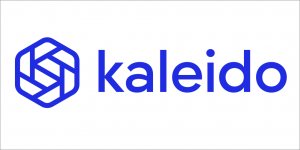 Blockchain has the potential to enable new possibilities that were previously out of reach for businesses, governments, and society as a whole through its ability to empower decentralized, secure, transparent, and immutable interactions, processes, and transactions.
However, the fundamental aspects of blockchain that make it unique—such as its peer-to-peer distributed network architecture and heavy use of cryptography—constitute a steep learning curve for most organizations that want to use the technology. Because of this, the real promise of blockchain for many is still out of reach due to the lack of readily available solutions and skills in the market.
ConsenSys is an AWS Partner Network (APN) Advanced Technology Partner that is enabling consortiums—that is, associations of two or more organizations—to create and operate enterprise blockchain networks on Amazon Web Services (AWS) without spending months and millions of dollars writing custom code.
For Kaleido, a ConsenSys business, the goal is simple: make blockchain radically simple for organizations to adopt so that our societies will fully benefit from decentralized models and technologies. By helping enterprises and governments harness the power of Ethereum, an open-source blockchain-based protocol, Kaleido empowers organizations to accelerate the many ways blockchain technology can meet their unique needs or create new value.
"Customers are running into a common set of problems and pitfalls as they invest significant time and money in their blockchain projects," says Steve Cerveny, Founder and CEO of Kaleido and the Blockchain Business Cloud platform. "So, we assembled a team to build a platform that pulls together—in a simple, cohesive, and unified way—the right experiences and tools. We knew we needed to design a platform from the business problems down, since that is where the enduring problems are that companies face in the blockchain space."
Introducing Kaleido, the Blockchain Business Cloud
Kaleido, the Blockchain Business Cloud, is an all-in-one blockchain platform aimed at speeding and simplifying enterprise use of the technology. It is the first blockchain software as a service (SaaS) featuring Enterprise Ethereum, and offers a choice of protocol options and consensus mechanisms that users can toggle between with simplicity.
Kaleido provides a full solution for those ready for something more than do-it-yourself scripts or templates, streamlining the process of standing up secure, private blockchain networks without sacrificing the ability to customize the environment. These private networks offer all the benefits of the underlying blockchain technology, while maintaining the necessary levels of security and performance across all organizations.
For example, users can quickly change the consensus algorithm to tailor the network to specific requirements. Kaleido takes the prerequisite of deep blockchain knowledge out of the hands of users. This happens while distributing ownership and control of the network among the member organizations according to defined and agreed upon governing policies that are automatically enforced.
Figure 1 – With Kaleido, it starts with a digital representation of your business relationships. A Charter establishes the purpose, membership, and principles of operation for your consortium.
Kaleido's First-of-Kind Capabilities Include:
Transaction relay to public Ethereum mainnet
Integrated analytics block explorer
Private Ether pool wallet
Multiple protocol (Geth and Quorum) and consensus mechanisms (RAFT, POA, and IBFT) support
Kaleido represents the first "dual mode" use of Ethereum, enabling private, permissioned Ethereum-based systems to link with public, permissionless Ethereum to achieve an element of trustworthiness that has previously been unobtainable.
Figure 2 – Hardened environments come up in seconds with integrated tools, including the option to anchor to mainnet.
Kaleido is the first platform that allows you to anchor your private chain to the mainnet and indelibly store your state on the public blockchain. For example, now you can create an irrefutable audit trail that enables detection of after-the-fact collusion within your private chain. Anchoring can occur automatically at regular checkpoints to provide greater proof of confirmation over all transactions, as well as on demand for specific events such as a high-value trade.
Integrations with Native AWS Services
The Kaleido platform runs on AWS and is available through AWS Marketplace. It lets customers connect with other AWS services such as Amazon EMR for analytics, Amazon Athena for rich query, Amazon CloudWatch for logs and monitoring, Amazon Virtual Private Cloud (Amazon VPC) for private networking, storage with Amazon Simple Storage Service (Amazon S3), and more. These connections help reduce the cost of real-world projects that otherwise would require expensive integrations.
The result is that blockchain is more accessible and easier for customers to use, and even faster for them to connect blockchain solutions to AWS services securely. This helps customers who want to get started quickly on blockchain projects as they progress from proof of concepts to pilots and into production.
During this process, customers face new core technologies and need help with the unique "shared IT" aspect of blockchain, where everyone controls a piece of the network, but there isn't one entity in control of the entire network. Customers also need help with hardening and scaling for enterprise-grade production.
Making Blockchain Accessible for Enterprises
Enterprises have business needs driven by security, compliance, ownership, privacy, and scalability requirements, which can bring additional complexity to their blockchain projects. But Kaleido is a blockchain business cloud, and enterprise is in its DNA.
In the Kaleido tenancy model, all networks are isolated, and ingress to nodes within a network is unique and isolated per member. Storage is encrypted and dedicated, and networks are automatically distributed across three Availability Zones (AZs) in a region. Kaleido is built for elastic scale, resiliency, hardened security, and optimized performance.
Running your network on Kaleido means the whole group operates on the same stringent levels of security and robustness so there is no weak link.
Kaleido is the first solution to take customers all the way from concept to consortium and can do so in a matter of minutes. Doing this as SaaS radically simplifies everything and changes the economic equation for projects and success rates for customers.
Kaleido is designed as a general purpose platform to support all industries, including banking, government, travel, and healthcare with use cases such as registry, IP rights, reservation systems, and more. Kaleido has already been piloted by several consortia including UnionBank's Project i2i, which is helping provide financial access to people in rural communities across the Philippines. Additionally, Caifeng Gene is focused on improving early diabetes detection, prevention, and management for the Chinese population through a self-sovereign genomics data exchange.
"Since the inception of ConsenSys in 2014, we have been on a mission to accelerate the adoption of Ethereum and all the benefits that decentralization can bring to business and societies around the world," says Joseph Lubin, co-founder of Ethereum and founder of ConsenSys. "We believe Kaleido will become a de-facto standard and a global blockchain platform for business, providing an underlying foundation that until today was missing from the enterprise toolkit."
Next Steps
Kaleido is the first managed blockchain SaaS available on AWS Marketplace and is now available in AWS around the world with recent investments to extend availability in Asia Pacific.
To learn more, visit the Kaleido website.
Contact ConsenSys
If you would like to see how ConsensSys can help transform your business, please contact ConsenSys >>