New APN Marketing Toolkit Helps Partners Showcase Their Expertise on AWS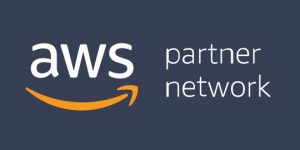 Exclusively for members of the AWS Partner Network (APN), we have refreshed the APN Marketing Toolkit to include strategies to help you build engaging marketing collateral using the latest AWS branding and messaging guidelines.
By leveraging Amazon Web Services (AWS) best practices and guidelines for marketing, APN Partners can showcase their expertise and successfully promote their AWS solutions to customers.
The APN Marketing Toolkit is for Select Tier and above APN Partners, or AWS Marketplace Sellers.
What's in the Toolkit?
In our latest APN Marketing Toolkit for APN Partners, you will find:
Overview of AWS logos, icons, and badges
Design & Usage Guidelines for:

AWS logo
Powered by AWS logo
AWS Partner Network (APN) badge
AWS Marketplace logo
AWS Architecture icon
APN Certification badges

Press release messaging guidelines
APN Partner and AWS Marketplace Seller messaging guidelines
Co-marketing guidelines
Additional resources