Tag: ATO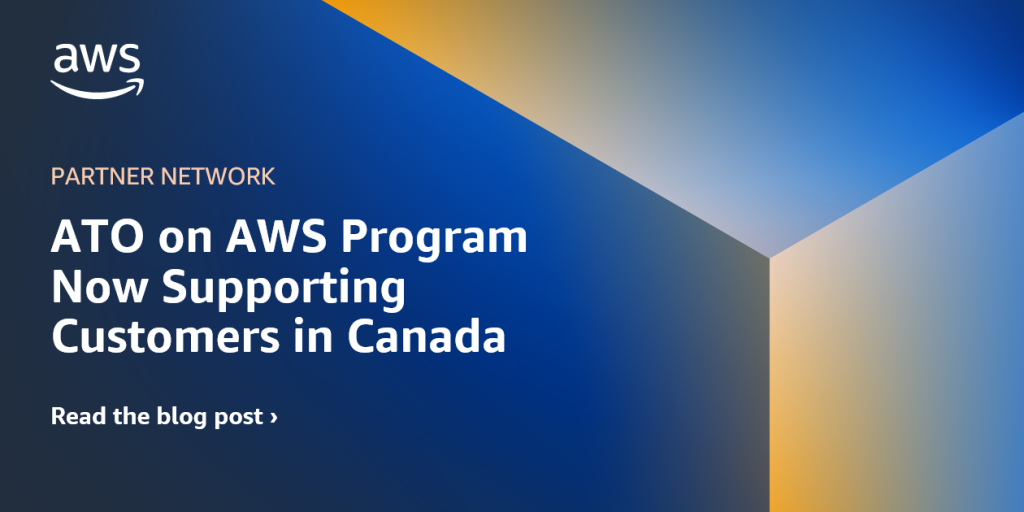 Even the most technically astute organizations can find it challenging to conform to such requirements and do so efficiently. The Authority to Operate (ATO) on AWS partner program supports Amazon Web Services (AWS) customers overcome these hurdles by building a community of vetted, expert partners. While the ATO on AWS program was originally launched in the United States, it has begun supporting customers globally and we are excited to formally launch the program in Canada.
In her role leading the Worldwide Public Sector Partners and Programs team at AWS, Sandy Carter gets a firsthand look at the value and impact AWS Partners have on customers all over the world. Learn how AWS Public Sector Partners are helping customers address the needs and challenges they face today, and how the AWS Public Sector Partner Program helps organizations grow their business and focus on mission-based solutions.
Security and compliance are primary considerations for many AWS customers as they begin their cloud journey. Public sector customers, in particular, face obstacles and challenges using commercially available solutions that may not have an Authority to Operate (ATO). To help customers overcome these obstacles, the Authority to Operate on AWS program provides resources to solution providers who need assistance pursuing a compliance authorization.