AWS Webinars for February & Early March 2016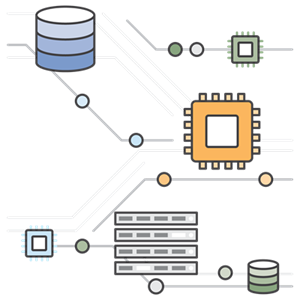 Last month I challenged you to learn something new in 2016 and offered up our January webinar series as a starting point. We've put together another strong lineup for February and I'd like to share it with you now. As always, the webinars are free but space is limited and you should sign up ahead of time if you would like to attend.
Here's what we have in store for February and early March (all times are Pacific):
Tuesday, February 23
Many developers are using containers to simplify the packaging, deployment, and operation of their applications. This deep-dive webinar will show you how to use Amazon EC2 Container Service to simplify the use of Docker in production.
The AWS Database Migration Service will help you to migrate your existing relational data to the cloud. This webinar will tell you how:
Do you want to allow your on-premises applications to take advantage of cloud storage? Learn more about some hybrid storage models in this webinar:
Wednesday, February 24
Are you eager to get business value from your Big Data projects? Attend this webinar to learn how your peers and competitors are doing it!
Are you puzzled by the term NoSQL? Learn about what it is and what it can do for you in this webinar:
Building mobile apps? Learn how to use AWS Device Farm to test them!
Thursday, February 25
New environments bring new security challenges! If you are building IoT (Internet of Things) applications, this webinar is a must!
AWS Lambda gives you the power to build serverless applications that require no administration and can scale with no effort. Join our webinar to learn how Lambda can now access functionality within a VPC (Virtual Private Cloud):
Handling Big Data requires some architectural considerations and design patterns that might not be obvious at first. Learn more at this webinar:
Tuesday, March 1 & Thursday, March 3
Migrating your Windows-based applications to the cloud does not necessarily entail stepping out of a familiar and comfortable environment. During our virtual hands-on labs an instructor will guide you through the process of configuring, launching, and securing a Windows virtual machine in the AWS Cloud:
Jeff;
PS – Your suggestions for future webinars are welcome! Leave me a comment and I will share it with the team.