AWS launches the AWS Education Champions community to recognize digital transformation leaders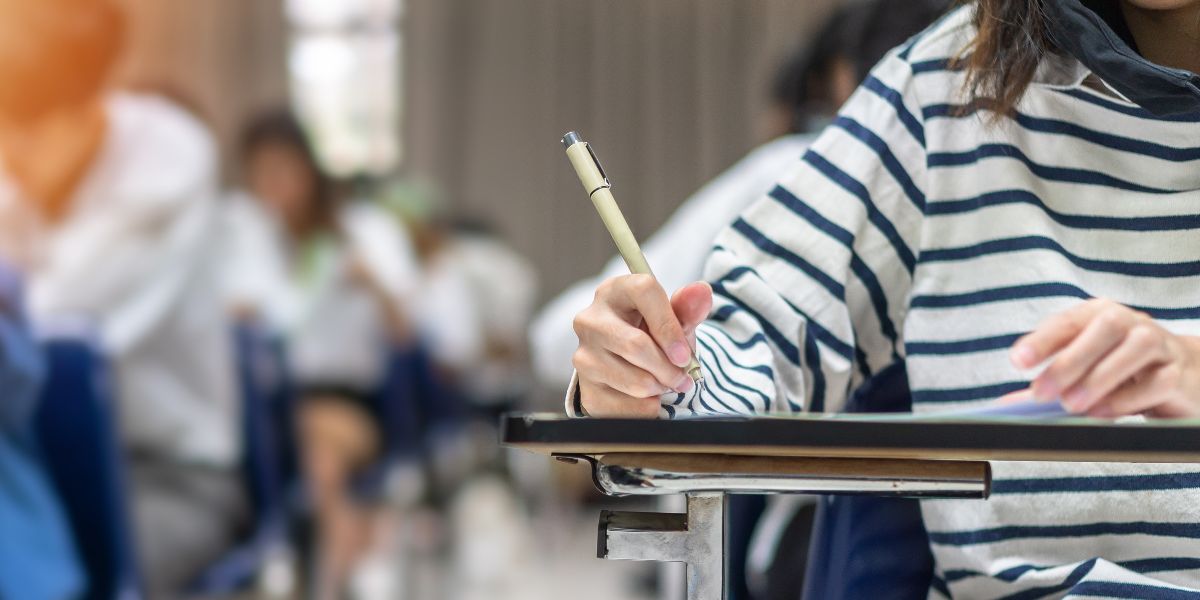 At the IMAGINE 2022 conference in Seattle, Washington, Amazon Web Services (AWS) announced the inaugural class of the AWS Education Champions community. The AWS Education Champions community is a new program to celebrate and support influential individuals whose work accelerates the digital transformation of education with the AWS Cloud. The 10 inaugural Champions are nationally recognized speakers and authors who inspire the next generation of educational leaders.
What is the AWS Education Champions community?
The AWS Education Champions community recognizes, celebrates, and supports individuals that embody and advocate for AWS Education's mission of accelerating digital transformation of education with cloud computing. The individuals selected to be part of this community demonstrate innovative uses of AWS services to profoundly shape the experience of learners, educators, researchers, administrators, and more. In addition, AWS Education Champions work to actively share their experiences with services, solutions, and best practices for the use of AWS in education.
AWS will feature the work and thought leadership of these champions on the AWS Education Champions community website and through additional channels to inspire the next generation of technology leaders in the education sector. AWS Education Champions benefit from participation with a group of education technology leaders, support from and access to AWS experts (e.g., professional development and trainings), marketing opportunities, and special AWS-hosted events.
The 2022 AWS Education Champions cohort
The 10 individuals in the inaugural class were selected from a group of more than 100 nominees, and have profiles ranging from chief information officer (CIO) to researcher, underscoring the reach of AWS technology throughout education. The inaugural cohort was selected for their transformative work in education using cloud technology.
These are the AWS Education Champions selected for the class of 2022 are:
Mike Coats spent almost a decade as an engineer with a managed service provider doing Microsoft and VMware engineering and support, before changing gears at Kalamazoo RESA, the local Educational Service Agency for Kalamazoo County in southwest Michigan. Mike now leads the Kalamazoo RESA infrastructure teams, including their Cloud Services team, and is working to "go statewide" to help support any school in the state with their AWS Cloud journey.
Subash D'Souza works at the cross-section of open data and education. He is currently the director for cloud data engineering at California State University (CSU), Office of the Chancellor where he reports to senior leadership providing guidance and feedback on using modern cloud technology and data skills to usher CSU into the digital age. He is also the founder of Data 4 Good, a public-private nonprofit think tank created to work with various organizations using data to tackle social problems working on issues ranging from homelessness to digital equity technology innovation, data and analytics, and public-private partnerships.
Kari Robertson is the executive director of infrastructure services at University of California Office of the President (UCOP). Kari is responsible for University of California systemwide infrastructure services, supporting 19 campus locations as well as local IT services. At UCOP, she leads a team supporting cloud and on-premises hosting, system administration, database administration, application administration, service management, vendor management, network engineering, automation, and 24/7 operations support.
John Rome is the deputy chief information officer (CIO) at Arizona State University (ASU). A pioneer in data analytics, he helped build a data warehouse in ASU in the mid-1990s. John was also an early adopter of voice technology (including TedX talk) and was instrumental in the opening of the ASU Smart City Cloud Innovation Center (CIC) powered by AWS at ASU's Skysong campus.
Dr. Azizi Seixas, MD, is a national and international thought leader in precision and personalized population health, digital health technology and innovation, and novel analytical tools like artificial intelligence and machine learning to tackle our most vexing public health issues.
Noora Siddiqui, a life scientist by education, a cloud engineer by profession, and an educator by passion. At Baylor College of Medicine, she pioneered the design, development, and implementation of one of the first clinical genomics pipelines running at scale in the cloud.
Sarah Toms is the co-founder and executive director of Wharton Interactive, an initiative at The Wharton School of the University of Pennsylvania to radically transform and democratize education. She is a serious games expert and demonstrates thought leadership in the education technology field, fueled by a passion to find and develop innovative ways to make every learning environment active, engaging, more meaningful, and learner-centric.
Max J. Tsai has twenty-five plus years of experience in higher education with proven success in making technology accessible, understandable, and appealing to campus users. He currently serves as the digital transformation and innovation officer at California State University, Fresno (Fresno State).
Dr. Andrew B. Williams, PhD, MBA, is the dean of engineering at The Citadel School of Engineering and is an experienced practitioner in artificial intelligence (AI), human-robot interaction, and humanoid robotics.
Don Wolff is the chief technology officer of Portland Public Schools (PPS) in Portland, Oregon. PPS is the largest school district in Oregon and is dedicated to creating exceptional and equitable opportunities for all students. He has devoted his professional career to public education, serving for over 30 years in various capacities. Don has been an elementary teacher, working with students in grades two, four and five, and has been a technology leader for 20 years.
Read more about the work this year's class of AWS Education Champions are doing and learn more about the AWS Education Champions community. For more about how AWS supports customers in education, visit the AWS Cloud Computing for Education hub.
Do you have questions about how to leverage AWS and cloud computing technology to innovate for students, educators, researchers, and more? Reach out to the AWS Public Sector team for more information about ways to get started.
---
Subscribe to the AWS Public Sector Blog newsletter to get the latest in AWS tools, solutions, and innovations from the public sector delivered to your inbox, or contact us.
Please take a few minutes to share insights regarding your experience with the AWS Public Sector Blog in this survey, and we'll use feedback from the survey to create more content aligned with the preferences of our readers.