How Small and Medium Businesses Are Exceeding Customer Expectations with Omnichannel Cloud Solutions
In contact centers, as in life, hindsight is always 20/20. It is not uncommon for a customer service agent to struggle with a frustrated customer on the phone, only for a supervisor to step in and find solutions once the call is over. With 60 percent of customers switching to a different company after a single negative experience, it's vital to get every interaction right the first time.
While digital channels such as email and chat are important components of customer service, there are times when customers may prefer to speak to an agent. This is particularly true for complex or urgent issues where they need personalized assistance and support. Providing your small or medium business's (SMBs) customers with the option to speak to a live agent can help to improve customer loyalty and satisfaction with a business. If your business uses Net Promoter Scores (NPS) metrics, you know the value of achieving strong resolutions.
What is omnichannel customer support and how can SMBs use this approach?
Omnichannel support allows customers to interact with a business on their preferred touchpoint and seamlessly switch between channels as needed, leading to a more convenient and satisfying experience. Examples of omnichannel touchpoints include:
Email: Responding to issues with or without a ticketing system to manage incoming inbox requests
Online chat: Messaging with a live agent through a company's website or app
SMS messaging: Messaging a customer service agent over a mobile phone
Call centers: Calling in and getting routed to a live agent
Social media platforms: Addressing concern(s) via direct message on popular networks
Providing consistent, premium omnichannel experiences is critical to growing your organization and retaining customers. Depending on their demographics, they may prefer one touchpoint over another. However, many SMBs face cost, scalability, and integration challenges when they try to enhance their customer engagement capabilities.
The flexible, pay-as-you-go nature of the cloud alleviates these challenges. With Amazon Web Services cloud solutions, SMBs can scale customer care infrastructure across their buyers' preferred channels. SMBs can also facilitate remote work options for customer care agents and can get started immediately, with no licensing or long-term commitments.
AWS customer engagement solutions help SMBs provide consistent experiences to customers wherever they are. Let's look at some of the key reasons why SMBs are turning to the cloud to offer exceptional customer experiences.
Low cost, low commitment
On-premises customer care infrastructure creates scalability challenges that drive up costs and require more staff to manage. This results in a significant investment in equipment for seasonal businesses with fluctuating demand, even though most of it may not be used during non-peak periods.
In contrast, the cloud offers the flexibility to accommodate demand peaks without the need for ongoing investments in equipment or staff. Services such as Amazon Connect—a pay-as-you-go cloud contact center service powered by machine-learning—offers no per-seat fee for customer care agents, upfront payments, long-term commitments, or minimum monthly fees. A Forrester report estimates that AWS Cloud-based contact centers deliver a 241 percent ROI and a payback of less than one year.
Aramex, a logistics business expanded its reach in Asia Pacific when it acquired Fastaway Couriers, a freight and logistics company with offices in Australia and New Zealand. If Aramex installed its existing open-source contact center and telephony system in all of Fastway's offices, the deployment would have taken time, effort, and resources. So instead, Aramex deployed Amazon Connect in less than a week, or 20 times faster than setting up a legacy contact center.
With Amazon Connect, Aramex enjoyed a seamless experience in setting up its virtual contact center. It could provision phone numbers, dictate the call flow, deploy text-to-voice Interactive Voice Response (IVR)—all in a matter of minutes—through a self-service graphical interface. Aramex also pays by the minute for usage and has no infrastructure to manage.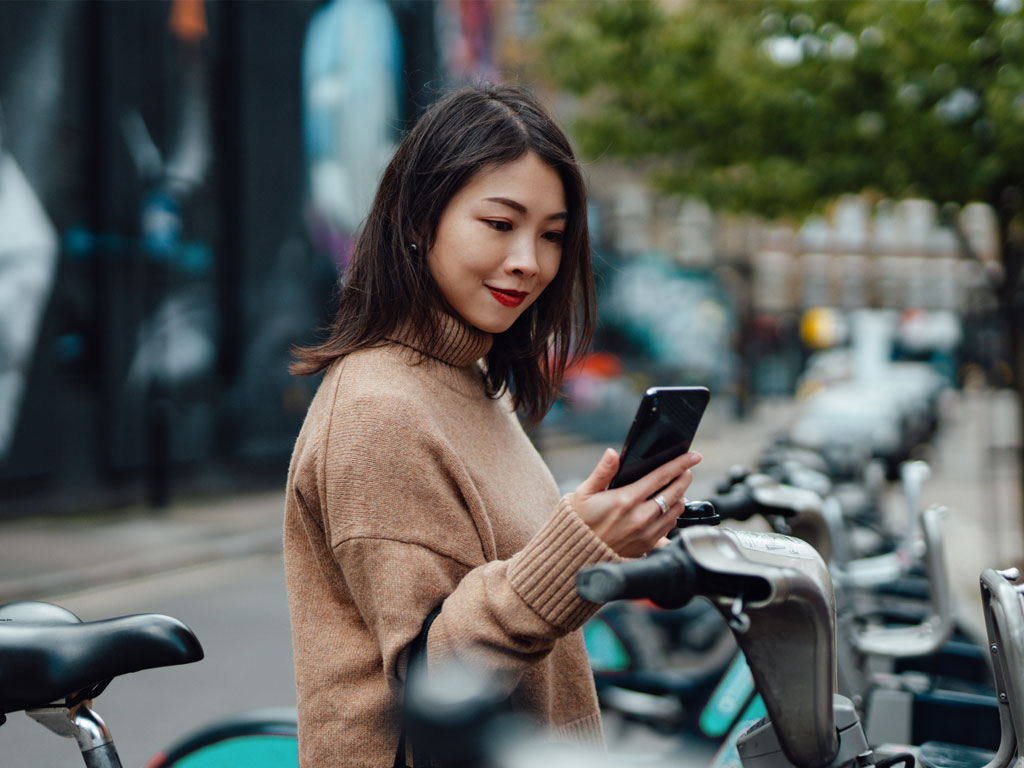 Integrated omnichannel support
No customer enjoys repeating information as they are moved from one customer care agent to the next. Listening to customers and demonstrating a knowledge of their history and preferences builds loyalty. In one Accenture report, 58 percent of customers said they would switch half or more of their spending to a provider that excels in personalizing experiences.
Cloud infrastructure can be integrated with your customer relationship management (CRM) records to leverage personal context and history needed to optimize each customer interaction and marketing campaign. SMBs benefit from a single source of truth for every customer, in every situation.
Fi, a neobank in India, turned to Amazon Pinpoint for user engagement. Pinpoint offers marketers a centralized platform for targeted communications, both inbound and outbound. Using Pinpoint's integrated analytics functions, Fi designs and analyzes communication at distinct points in the customer journey. For example, they can identify users who downloaded the Fi app during the past week and inform them via SMS or email about potential features of interest. Or for long-term users with low balances, they can send offers encouraging them to replenish their accounts or transact more.
"We've seen a big improvement in segmentation and targeting, and we now have a view to what's working and what's not," shares Niyati Maun, product marketing at Fi.
Personalized communications
To build lasting relationships with customers, personalization is necessary. Author and customer experience futurist Blake Morgan emphasizes the importance of using data to offer scalable, yet customized, experiences across the customer lifecycle.
Desygner is an SMB offering user-friendly graphic-design applications. It uses Amazon Pinpoint to segment its customer base of 20 million users in 180 countries. The company's efforts have resulted in doubling Desygner's user retention rate and increasing its email open rate by 10 times. "With correctly segmented lists in an easy-to-use interface on AWS, we have a much better grip on how to reach and communicate with our customers," says Mariana Aguiar, founder and chief product officer at Desygner.
AWS customers can also integrate Amazon Pinpoint with services such as Amazon EMR, a big data platform, to create more personalized experiences.
AI-driven analytics and automation
SMBs increasingly rely on embedded AI capabilities to personalize communications, automate transactions, authenticate callers, and dynamically gauge customer sentiment. This helps team members address customers at scale. With unified customer profiles including data from CRM software, agents can see recommended answers to customers' questions and are empowered to quickly resolve issues. SMBs using cloud-based contact centers can use real-time, AI-driven insights—based on customer tone, volume, and word choice—to assess a situation and instantly readjust their communication approach.
Many customers prefer self-service options, and thanks to automation with AI, the cloud caters to these wishes. Chatbots service customers around the world and IVR menus provide cost-effective solutions for omnichannel customer care. You can build virtual agents and voice assistants into any application and link them to your virtual contact center for customer self-service and automated responses. With AI-driven integrated tools, you can scale your customer support while managing agent headcount.
Collinson is a family-owned travel company serving customers in 13 countries that turned to AWS and its partners to increase the efficiency of customer interactions. It deployed Amazon Connect with Freshdesk, an omnichannel engagement solution built on AWS, to drive workforce automation. Collison has automated 120 call-center workflows to ensure each customer gets the right response in the right language. Agent productivity has improved, and responses can be audited during or after calls for quality control.
Sacha Puffett, global customer service director at Collison, says, "The cloud-based implementation not only helped bring out new channels but has also associated communications in a more omnichannel manner. We have a unified view of the customer in real time, so we can identify and mitigate issues quickly."
Next steps
Adopting an omnichannel customer care in the cloud helps build customer loyalty and earn repeat business through more efficient, personalized engagements. In addition to cost-effective scaling, you'll also empower your marketing and sales personnel to continue a dialogue with customers throughout their lifecycles.
To get started, contact the AWS Sales team or tap into the expertise of our partners from the AWS Partner Network. For more information on AWS customer experience solutions, you can also download our eBook.