Building cloud skills with AWS Training and Certification
I'm delighted to introduce the Amazon Web Services (AWS) Training and Certification Blog! Our goal with this blog is to give you insights about AWS Training and Certification (T&C) offerings, industry insights, and best practices so you can grow your cloud skills.
I'd love to give you some quick insight into how AWS T&C came to be, and how—and why—we are seeking to help our customers build cloud skills and validate expertise.
It's no secret that cloud technologies are changing our world at a rapid pace. You are probably also aware that there aren't enough skilled cloud professionals. A survey from 451 Research shows that 90 percent of IT decision makers report cloud skills shortages. There simply isn't enough qualified cloud talent to go around.
This is where we come in. We formed AWS T&C back in 2012, beginning with a small team of me and three others. Before starting at AWS, I had recently spent a life-changing gap year teaching kids in Mozambique. I had spent my adult life in training, but it was during this gap year that I knew I had found my calling in educating the world. I jumped at the opportunity to build a training strategy to help people and organizations change the world with cloud technology. This work truly inspires me daily—especially today, on my eighth anniversary at AWS since we began this learning journey.
Today, we offer more than 500 (and growing!) free digital training courses to help anyone around the globe learn at their pace, across the expanse of our AWS services. We also deliver classroom training across the globe, offered in-person and virtually. Our learning paths—grouped by role, solutions area, or by AWS Partner Network (APN) partner needs—provide a recommended progression of courses and exams to help advance your skills or prepare you to use the AWS Cloud. Many learners choose to take AWS Cloud Practitioner Essentials (Second Edition) for a foundational understanding of the AWS Cloud, independent of specific technical roles. This digital, self-paced course provides a detailed overview of cloud concepts, AWS services, security, architecture, pricing, and support. It also helps you prepare for the AWS Certified Cloud Practitioner exam. All of our trainings are created and delivered by AWS domain experts to help you build your cloud skills.
Another way we are helping close the cloud skills gap is by validating expertise with AWS Certification. Our first exam, AWS Certified Solutions Architect – Associate, was developed in 2013 by Kevin Kelly, as a subject matter expert (SME), who is now our director of AWS Certification and Education Programs. Our initial focus was on builders—those who were building, deploying, and maintaining production workloads on the AWS Cloud. Today, we have 11 industry-recognized AWS Certifications, from the foundational AWS Certified Cloud Practitioner, to our newest, announced this month: AWS Certified Database – Specialty. We're proud of our fast-growing global AWS Certified community—we currently have more than 240,000 individuals who hold active AWS Certifications, a number that increased more than 70 percent from 2018 to 2019.
We are committed to preparing diverse learners to pursue in-demand cloud roles. Our education programs, AWS Academy and AWS re/Start, enable future cloud careers by working with higher-education institutions, non-profits, and government organizations.
AWS Academy helps prepare higher-education students around the world to fill a wide range of in-demand cloud roles. The free, ready-to-teach cloud curriculum provides hands-on experience in the AWS Cloud, and the students come away prepared to pursue their AWS Certification. We are eager to share their success stories, which span the globe, with you.
Similarly, AWS re/Start helps prepare unemployed or underemployed individuals for cloud careers. This full-time, classroom-based program helps prepare a diverse set of learners for entry-level cloud positions, and connects alumni with local employers. The learning includes real-world, scenario-based learning, labs, and coursework, as well as interview coaching and resume preparation. Here, too, our students have graduated to work in fruitful cloud careers.
I hope you explore the breadth of training and certifications available to you via AWS T&C. And as we're rapidly adding to our learning library, we'll post about them here to give you an inside look. Whether you must keep pace with the latest in machine learning or databases or are just getting started on your path to solutions architect, we can't wait for you to dive in.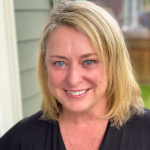 Maureen Lonergan is Director of Training and Certification for Amazon Web Services (AWS), where she leads a team committed to training diverse cloud builders of today and tomorrow. Maureen helps AWS customers, partners, and employees to gain the skills and knowledge to realize their cloud goals in the age of digital transformation.