re:Invent 2021—Building cloud fluency today to support the builders of tomorrow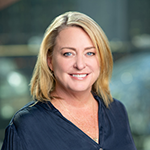 Maureen Lonergan, vice president of AWS Training and Certification, was one of 22 Amazon Web Services (AWS) leaders who presented during the 2021 re:Invent Leadership Series. This post summarizes the highlights from the AWS Training and Certification session. Our programs equip you with the cloud skills to move your company—and career— forward. View the full presentation.

For those of us who work in the cloud, we're in a race to innovate. The race has accelerated over the past 18 months, and organizations are looking for new ways to adapt, innovate, and upskill their teams for cloud. At AWS, we continue to expand our Training and Certification offerings to ensure our customers are the first to deliver impactful cloud solutions.
In 2021, we've added more than 60 new free digital courses, available in 16 languages, and launched AWS Skill Builder where you can access these courses, as part of our library of more than 500 free, self-paced courses. As of August 2021, more than 575,000 individuals hold active AWS Certifications, a number that grew more than 40% between August 2020 and August 2021. And since last December, when we made our commitment to invest hundreds of millions of dollars to provide free cloud computing skills training to 29 million people by 2025, we've helped six million people gain cloud skills.
In this talk, we shared how AWS can empower you and your teams with training, new tools, and learning communities to help you leverage the full power of the AWS Cloud. We dove into the trends we've seen accelerate during the pandemic. We shared examples of AWS customers around the world who have reinvented their employee learning experiences with AWS Training. We discussed the latest tools we've launched and how you can build a community of learners. And finally, we shared how a commitment to learning can help you attract, retain, and develop your best talent. So, if you're ready and set, let's go.
Pandemic creates challenges and opportunities in the race to innovate
With so many turning to the cloud during the pandemic, trends in tech have sped up to meet customer expectations and workforce needs, including training. Customers expect innovation, speed, and convenience from the products and services they use. To meet their expectations, we must be nimble, adaptable, and resilient, pivoting quickly to account for any unforeseen circumstances.
For example, Globe Telecom is a full-service telecommunications company and mobile network operator in the Philippines that utilizes AWS Training to train thousands of its employees. Most Filipinos pay their bills in person via a payment center. But when the pandemic began, their micropayment app, GCash, grew in popularity. Empowered by their AWS Cloud training, the Globe Telecom team was able to scale and adapt the app to meet the growing demand. Now one in three Filipinos has at least one GCash app.
Even before the pandemic, we were seeing a growing skills gap. In fact, a survey from 451 Research revealed that 85% of organizations reported deficits in cloud expertise. Meeting cloud goals and transforming your business can't be accomplished through hiring alone. Successful leaders understand the value of training their teams and creating a culture of continuous learning. Investing in your people's learning experience energizes them to innovate and experiment.
A strong training strategy is your competitive edge
We are all builders who are inspired to create customer solutions, but you won't get far without the right training. It's what gives you a competitive edge. Case in point, a recent AWS commissioned Enterprise Strategy Group (ESG) study shows that more than 90% of AWS Partner organizations report that AWS Training and Certification leads to a competitive advantage in their market.
Whether you're an employee or the employer, training supports the business bottom-line. According to a recent Global Digital Skills Study commissioned by AWS, organizations and employees agree that digital skills training is a win-win. In fact, 86% of employees said they were able to work more efficiently after completing such training. And, 87% of organizations that have invested in digital skills training say they benefited from fast-tracking their digitization goals. Additionally, 85% of organizations surveyed reported improved cost efficiencies as an advantage of digital skills training.
So, how can you build a strong training strategy? There are four areas you'll want to focus on:
Find an executive advocate: Find a vocal executive sponsor who can communicate the vision, get buy-in and alignment, and set aggressive top-down goals that force the organization to move faster.
Build cloud fluency: Emphasize reskilling for not only technical employees but your broader organization.
Keep training fresh: The cloud is ever-changing. That's why a successful training strategy will promote continuous learning that combines different modalities to reach builders with different needs and styles.
Create a training plan that fits your needs: We'll work with you to identify your skills strengths and areas of opportunity to create a training program for your unique needs, through our Learning Needs Analysis. It's important to note that no two training plans are alike.
The right tools make all the difference
The best way to learn about AWS is from AWS experts. Our training programs are developed at the source and custom-built to meet your cloud goals. Our trainers are dedicated to offering engaging experiential learning and real-world problem-solving activities. Your employees will learn new skills, gain confidence, and apply what they've learned in a practical way.
Scott Barneson, director of Learning Products, AWS Training and Certification, shared the ways in which we're continuing to innovate for our customers and Partners, better understanding where they are, and areas in which we've invested to support their learning journey. Some of these investments include:
Localizations: Learning in your local languages makes a difference in building cloud fluency. That's why we've grown our investment so you can learn in 16 languages across hundreds of courses and we're adding more every week. AWS Certification exams are also now available in five languages.
AWS Skill Builder: Although classroom courses are always appreciated, customers value the flexibility of on-demand, digital training. We further invested in digital training with the launch of AWS Skill Builder, which brings together a collection of experiences designed to meet the needs of learners of all skill levels. There are more than 500 free, self-paced, digital courses, now with a more intuitive and practical user experience.
AWS Skills Centers: The first Skills Center, a physical training location designed to attract, inspire, and educate new learners to explore their potential in the cloud, launched in Seattle last month. It provides foundational cloud education and is easily accessible to the public at no cost. The purpose of the Skills Centers is to help inspire individual learners to gain foundational cloud skills and explore possible careers in cloud. Additional Skills Centers will open soon.
Building a community of continuous cloud learning
Building a community of continuous learners is a key element to accelerating your cloud transformation. There are several ways to build a cloud community. It's great to inspire future cloud builders, but the first step is to ensure that learners have access to the training they need to be successful. Here a few ways we're accomplishing our goal of building a community of continuous cloud learners.
AWS Skills Guild
To aid in the formation of your cloud community, we've designed a framework called the AWS Skills Guild, a comprehensive skills enablement program designed to build cloud fluency across an organization. The team at AWS helps enable enterprises so they can run their own internal cloud training program.
To build a strong community, you'll need:
To identify a strong vocal executive sponsor, as mentioned previously.
A diverse group of cloud champions from across your organization to promote the benefits of the program and drive excitement.
To consider empowering your staff to learn during business hours and give them space to test ideas. Encourage a mindset in which failure isn't fatal—it's fundamental.
To incentivize, recognize, and reward your people.
AWS Education Programs
AWS Education Programs are also a part of building a community, reaching learners from all walks of life, wherever they are in their cloud learning journey. Programs like AWS re/Start, which is a 12-week full time free skills training program, helps unemployed or underemployed individuals learn about cloud computing and start a new career in tech. It is available in 38 countries and 95 cities globally.
Charlotte Wilkins, a former fast-food employee, lost her job due to the COVID-19 pandemic. Without a background in technology, she's been able to chart a completely different career path, thanks to her re/Start cloud education, and land a role as an associate solution engineer.
Kevin Kelly, director of Cloud Career Training Programs, AWS, joined me onstage to share an update on how our AWS Education Programs are helping our customers and Partners build not only strong communities within their workforces, but are building a pipeline of future cloud talent.
AWS GetIT introduces students, particularly girls, aged 12 and 14, to cloud computing and digital skills to inspire them to consider a career in technology. The program pairs women tech professionals from Amazon with schools to support and mentor students as they design an 'app for good' that makes real, tangible social change within their school and community. At the end of the program, AWS GetIT invites the students from different schools to submit their ideas for an app-design competition. Read more about the program's success in the UK.
AWS Educate provides individual learners with free, self-paced training resources to build cloud skills on demand. Learners can complete any of our 12 cloud career pathways, explore hundreds of hours of content, and earn credentials.
AWS Academy provides higher education institutions with a free, ready-to-teach cloud computing curriculum that prepares students to pursue industry-recognized AWS Certifications and in-demand cloud jobs. With free training and support from AWS, educators earn AWS Certification and teach the learning materials directly to students. With hands-on experience in the AWS Cloud, from foundation cloud concepts to architecting, developing, operations, and data analysis, AWS Academy provides students with expertise in cloud computing.
Many of the abovementioned AWS Education programs help us reach our goal of training 29 million adult learners around the globe, for free.
Recruitment and job satisfaction
Employees appreciate the opportunity to learn and contribute, and choose to stay at companies where they can continually build skills and competencies. In a recent Enterprise Strategy Group study, more than 75% of learners said they want more training on AWS services to be more effective on the job. They credit their training as a driver of getting to work on special projects and say their organizations' support for AWS training makes it less likely they would look for another job. The same study shows that more than 90% of organizations say support AWS Certifications improves team recruitments and retention.
Ready, set, innovate!
When it comes to learning and innovation, having the right tools, developing a strong training strategy, and building a cloud-fluent community are equally important pieces of the puzzle. We encourage you to take the following steps to get started:
Access our free training and think about a larger training strategy for your organization;
Get a free Learning Needs Analysis to identify your skills gaps;
Get an executive sponsor and your cloud champions to build excitement.
Experiential, continuous learning provides you and your teams with practical solutions that can be used to address varying situations and help you innovate for your customers. Whatever cloud goals you or your organization are pursuing, AWS Training and Certification is here to help.