How AWS Cloud Management Tools Competency Partners Help Customers Realize Full ROI
By Chris Alvarez, Sr. Partner Program Manager at AWS
By Ben Perak, Global Segment Leader – CMT at AWS
We just announced the AWS Cloud Management Tools Competency Program for AWS Partner Network (APN) Partners.
Launch Partners in this program have built solutions on Amazon Web Services (AWS) that enable customers' cloud strategies by delivering operations and governance best practices. AWS CMT Competency Partners help customers confidently manage and optimize AWS environments using a "guardrails" approach while continuously monitoring for opportunities to improve efficiency.
The AWS Competency Program helps customers identify and choose the world's top APN Partner for their AWS projects and workloads. To give you an idea how AWS CMT Competency Partners are helping customers realize full return on investment of their AWS spend, we are excited to share a few customer stories from APN Partners Cloudability, GoClouds Data, Moogsoft, and Turbonomic.
See the full list of Launch Partners >>
Atlassian & Cloudability
About the Customer: Atlassian is an enterprise team collaboration software company that builds products for software developers, IT departments, and business professionals. They are also an APN Standard Consulting Partner.
About the APN Partner: As organizations migrate applications and workloads to the cloud, Cloudability's machine learning and data science driven platform empowers companies to build continuous cloud spend optimization directly into their agile processes. Cloudability, an APN Advanced Technology Partner, delivers cloud spend data confidence, increased efficiency, and control that enables customers go-to-market faster and achieve competitive differentiation.
The Story: Atlassian's engineering team faced a challenge when trying to get an accurate picture of its Amazon EC2 Reserved Instance (RI) coverage. As Atlassian went through an intense period of growth and their cloud infrastructure became increasingly complex, being able to maintain optimal RI coverage at scale was a key challenge. That's why they chose Cloudability to provide continuous spend optimization for the cloud.
Atlassian used Cloudability's machine learning and data science-driven platform to create a "waterline" of where RI coverage becomes high enough to yield significant savings. With a goal of 90 percent coverage on their aggregated RIs, Atlassian could use this waterline report to know they were using as many reservations as they needed to achieve savings and feel confident purchasing additional reservations as cloud usage scaled.
The Result: With Cloudability, Atlassian is able to control the RI recommendations they receive and customize the trigger points for when Amazon EC2 RIs are purchased. Using this "waterline" system, Atlassian has been able to purchase RIs at or above 90 percent utilization, optimizing their cloud spend to a level that's impossible to achieve with overly-simplistic reporting tools.
Atlassian was so impressed with the results of their optimization efforts that they partnered with Cloudability to integrate Jira into the platform. The integration enables developers to instantly create Jira issues with everything they need for instance rightsizing—right from Cloudability. This integration is also available for free to all Jira Cloud and Cloudability users through the Atlassian marketplace. Using this, Atlassian built cloud cost optimization directly into their agile process, empowering teams to innovate even faster.
In Atlassian's Own Words:
"We purchase RIs at or above 90 percent utilization. This provides good savings on your RI purchases, and also allows a margin for some reduction in utilization while maintaining savings. If we purchase at a lower utilization, we run the risk of having our RIs underutilized and wasting money. By covering some instances that are running less than 100 percent of the time, we maintain a higher RI coverage than otherwise would be possible." — Mike Fuller, Principal Systems Engineer at Atlassian
---
Shinho & Goclouds Data – Optimize Now
About the Customer: As a pioneer in China's food industry, Shinho has won the trust of Chinese and global consumers with their high standard of product quality. Shinho's products have been used in more than 60 countries around the world by more than 40 million families.
About the APN Partner: OptimizeNow Cloud Management Platform from Goclouds Data, an APN Advanced Consulting Partner, provides a variety of dimensions to help customers analyze AWS costs, and offers 16 professional cost optimization recommendations to save AWS costs. Customers can mark project tags (or other dimensions) for purchased Amazon EC2 Reserved Instances (RI). When the platform automatically splits billing, OptimizeNow allows a project to apply discounts of the specific RI.
The Story: As Shinho's AWS usage increased, it was unclear to their team how to optimize their AWS spend. They chose OptimizeNow Cloud Management Platform from Goclouds Data to optimize their AWS cost and split AWS billing for each project. OptimizeNow provides a variety of dimensions to help Shinho analyze AWS costs, such as cost topology, cost dashboard, monthly spending trends analysis, linked account spending trends analysis, monthly cost comparison, and more.
The Result: With OptimizeNow, Shinho can save 10 percent to 40 percent annually on their AWS spend. Moreover, OptimizeNow offers a reserved instance planning feature that helps Shinho purchase RIs correctly.
---
GoDaddy & Moogsoft AIOps
About the Customer: GoDaddy is the world's largest domain name registrar. More than 14 million customers across 42 global markets use GoDaddy to name their idea, grow and manage their businesses, attract customers, and build a strong online presence. GoDaddy has invested in the latest agile datacenter technologies, including the adoption of AWS as the primary infrastructure platform for the future.
About the APN Partner: Moogsoft AIOps is the pioneering AI platform for IT operations, powered by purpose-built machine learning algorithms. Their platform integrates systems from across customers' IT toolchain and uses patented AI to automatically reduce alert volume by 90 percent or more. Moogsoft then clusters remaining alerts together into actionable work items called "Situations," so customers don't have to wade through a sea of meaningless alerts or redundant tickets. Moogsoft's modern, agile workflows and easy-to-use collaboration tools make fixing any problem simple, no matter what the root cause may be.
The Story: Throughout their growth period, GoDaddy had relied on legacy event management systems that could not keep up with the rate of change. This resulted in customers reporting problems often before GoDaddy's operational teams were even aware of the issue.
With Moogsoft AIOps, GoDaddy can clearly see what incidents are causing service disruption from a sea of events and alerts. GoDaddy also receives earlier indication of service-affecting incidents—creating actionable tickets as the incidents start to unfold—so they can begin to resolve problems before customers start to complain.
The Result: With Moogsoft AIOps, GoDaddy's operations personnel saw a 66 percent reduction in customer help desk calls, which helped to deliver a 99 percent reduction in total workload.
In GoDaddy's Own Words:
"We came to Moogsoft because we were experiencing significant business growth and our legacy event management system couldn't scale, nor could it accommodate new data sources like AWS. Moogsoft was initially deployed as a layer on top of these systems, but now it is completely replacing the legacy systems." — Felix Gorodishter, Incident Operations Manager at GoDaddy
---
MetroStar Systems & Turbonomic
About the Customer: MetroStar Systems makes information shine, providing information technology services and consulting primarily to government clients. MetroStar's service portfolio includes leading and emerging technology solutions through their cyber, digital, and enterprise IT practice areas.
About the APN Partner: Turbonomic accelerates digital transformation by enabling workloads to be self-managing, anywhere, in real-time (SMART). A single workload automation platform that spans all customer environments from on-premises to cloud, Turbonomic ensures application performance, enforces IT policies, and minimizes cost. More than 2,000 customers, including 100+ of the Fortune 500, use Turbonomic to unlock agility and elasticity in their hybrid environments so they can shift focus from running IT to driving business innovation.
The Story: The operations team at MetroStar Systems, a longstanding Turbonomic customer for their on-premises infrastructure, was under executive direction to reduce their AWS bill. The operations team turned to Turbonomic to reduce cost, and fast. The team had already suspected that many of their current instances were not on the proper storage tier, but found that manual review and execution of cost suggestions to be too complex and time-consuming.
The Result: By automating Turbonomic's recommendations for AWS storage tier optimization, MetroStar saw a 25 percent reduction in their monthly AWS spend. MetroStar continues to see improvements around performance and policy compliance as Turbonomic automates their environment in the background. See the rest of MetroStar's customer journey here.
In MetroStar's Own Words:
"Turbonomic is absolutely one of our mission-critical tools, and I would definitely recommend this product to anyone–on-premises, on AWS, or in a hybrid environment. It saves us thousands of dollars every month." – John Belcher, Principal Infrastructure Engineer at MetroStar Systems
---
About the AWS Competency Program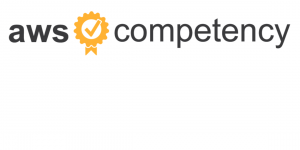 The key value of the AWS Competency Program is to build customer trust by helping organizations choose the top APN Partners based on workload, solution, or industry designation.
The AWS Competency Program identifies, validates, and differentiates the top APN Partners that have demonstrated customer success and deep specialization in specific solution areas or segments.