Introducing the AWS Cloud Management Tools Competency Program
By Chris Alvarez, Sr. Partner Program Manager at AWS
By Ben Perak, Global Segment Leader – CMT at AWS
Ensuring customers can effectively manage their Amazon Web Services (AWS) environments is critical to enabling a successful cloud strategy.
Common customer feedback that we hear includes difficulties maintaining control of their AWS environments and managing spend to realize full return on investment. To help customers address these challenges, we are excited to announce the AWS Cloud Management Tools Competency Program.
The AWS Cloud Management Tools (CMT) Competency Program helps customers identify solutions from qualified AWS Partner Network (APN) Partners that enable their cloud strategy by delivering operations and governance best practices.
IT organizations balance delivering the benefits of a cloud strategy—agility, scale, resiliency, and cost savings—while maintaining governance, compliance, and efficient use of resources. AWS CMT Partners have proven customer success in delivering both. Customers can confidently manage and optimize AWS environments using a "guardrails" approach while continuously monitoring for opportunities to improve efficiency.
Visit the AWS CMT Partners page >>
Explore AWS CMT Competency Partner Solutions
The AWS Competency Program helps customers identify and choose the world's top APN Partners that have demonstrated technical proficiency and proven customer success in specialized solution areas.
To receive the AWS Competency designation, APN Partners must undergo a rigorous technical validation related to industry-specific technology, as well as an assessment of the security, performance, and reliability of their AWS solutions. This validation gives customers complete confidence in choosing APN Partner solutions from the tens of thousands in the AWS Partner Network.
Customers can now find AWS CMT Competency Partners with demonstrated technical expertise and proven customer success in the following areas: Cloud Governance and Resource and Cost Optimization.
Cloud Governance
AWS workloads are synonymous with being highly immutable, agile, and based on a microservices architecture. This increases the management responsibilities to drive governance and compliance. APN Partner solutions in this category aim to simplify the management of AWS resources.
These solutions provide policy-driven guardrails to track, report, alert, and remediate erroneous configuration changes and non-compliant resources or actions. They easily integrate with AWS management tools and external third-party solutions to drive governance of a customer's cloud resources.
Resource and Cost Optimization
AWS provides a level of cost visibility that is not available in traditional on-premises data centers. APN Partner solutions in this category help customers gain visibility into their AWS accounts and see exact workload costs, resource utilization, chargebacks, and more.
Once cost visibility is achieved, APN Partner solutions provide resource and cost optimization recommendations to help customers maximize their AWS investment. Leading solutions leverage machine learning and automation to simplify cost management and execution of optimization opportunities.
Launch Partners in the AWS CMT Competency
Congratulations to the following APN Partners who have achieved the AWS Cloud Management Tools Competency designation:
Cloud Governance
Resource and Cost Optimization
Read about how AWS CMT Competency Partners are helping customers realize full ROI >>
How to Join the AWS CMT Competency Program
APN Partners in the CMT Competency Program will have selective eligibility to customer opportunities, go-to-market funding, access to private betas, roadmap briefings, and more. APN Partners with cloud management tools capabilities can learn more about becoming an AWS Cloud Management Tools Partner here.
About the AWS Competency Program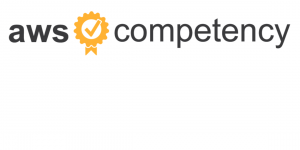 The key value of the AWS Competency Program is to build customer trust by helping organizations choose the top APN Partners based on workload, solution, or industry designation.
The AWS Competency Program identifies, validates, and differentiates the top APN Partners that have demonstrated customer success and deep specialization in specific solution areas or segments.