Promoting Your Capabilities and Driving Demand with the APN Partner Pipeline Builder Framework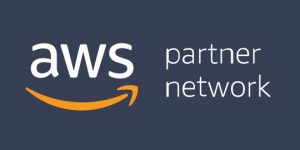 Many AWS Partner Network (APN) Partners ramping up their AWS-based businesses often look for ways to drive demand in-market and build an inbound sales funnel.
Amazon Web Services (AWS) is committed to supporting APN Partners' go-to-market (GTM) strategies and drive demand for their services and solutions. The new APN Partner Pipeline Builder Framework will help APN Partners build new, or enhance existing, processes that support sales pipeline development.
This framework acts as a key resource to help APN Partners build GTM plans that aid in the development of their AWS-focused services or solutions.
Learn more about the APN Partner Pipeline Builder Framework >>
About the Pipeline Builder Framework
The APN Partner Pipeline Builder Framework is a guide that helps APN Partners put a plan in place to promote and drive demand for AWS-based services, solutions, or offers. Increasing demand and promoting your message in market will help you generate net-new sales opportunities to grow your business.
This new framework provides step-by-step instructions to guide APN Partners through four phases of the marketing and sales funnel, including demand generation to opportunity close.
Let's take a closer look at the four phases supported by the APN Pipeline Builder Framework:
Phase 1: Setting the Program Strategy
During this phase, you will focus on setting a strategy and goals for your Pipeline Builder campaign, and identifying the GTM opportunity. A key outcome of this phase will be a detailed project plan, owned by a project owner on your team.
Phase 2: Demand Generation
During Phase 2, you will focus on planning and building a demand generation campaign to promote your AWS-focused service or solution, which your internal marketing team will lead and execute. The main goal of this phase is to generate quality leads to fuel the top of your sales funnel.
Phase 3: Prospecting, Discovery, and Sales Qualification
During Phase 3, your sales team will focus on qualifying the leads you generated during the Demand Generation phase. This phase includes an optional Pipeline Builder Day, during which your sales team may participate in a call blitz to follow up on leads, set meetings, and identify new sales opportunities.
Phase 4: Opportunity Management and Launch
The final phase focuses on accelerating the opportunities you uncovered, and providing AWS sales support to move these opportunities towards a Closed Won (Launched) status.
You will submit your opportunities to AWS through the APN Customer Engagements Program (ACE) in order to connect and align with the AWS sales team, gain access to funding and technical resources where applicable, and receive support through opportunity close.
Pipeline Builder Framework Benefits
This framework provides APN Partners with a guide and project plan based on AWS best practices to help you get started driving demand for your services and solutions.
It's a valuable self-serve resource for APN Partners, and provides:
A specialized step-by-step guide created by AWS.
AWS-branded program templates, including reporting, kick-off call, weekly status updates, project plan, and more.
Use these resources to:
Align marketing and sales resources to common goals.
Build a GTM plan to promote your services and solutions.
Create a plan to fuel your sales funnel with new opportunities.
Progress towards the APN tier requirement of Launched Opportunities.
Getting Started
Regardless of the level of maturity of your marketing and sales departments, the APN Pipeline Builder Framework provides the guidance to help you build new, or support existing, processes to keep your pipeline healthy and make sure opportunities are moving through your sales funnel.
This framework is available on APN Partner Central, and is accessible by Select, Advanced, and Premier tier APN Partners.
Download the APN Partner Pipeline Builder Framework >>
You can also access the Pipeline Builder Framework in the following languages: