Updated AWS Service Ready Validation Checklists for AWS Technology Partners
By Tyler VanGrunsven, Partner Product Manager at AWS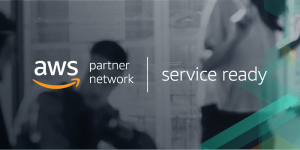 The AWS Service Ready Program helps Amazon Web Services (AWS) customers find the right technology to integrate with their current technology stack and specific AWS services.
These products are technically validated by AWS Partner Solutions Architects for their sound architecture and adherence to AWS best practices, in addition to proven customer success.
To receive the AWS Service Ready designation, AWS Partners must undergo rigorous technical validation and are assessed on the security, performance, and reliability of their AWS solutions.
As a result of passing such a high technical bar, AWS Service Ready Partners receive a variety of program benefits. This includes access to funding and discounts, AWS marketing support, invitations to AWS service-specific roadmaps and feature releases before general availability, and priority consideration to publish technical content through AWS forums. Program benefits are in addition to AWS Partner Network (APN) tier benefits.
To help AWS Technology Partners better understand this process and our validation requirements, we are releasing new versions of the AWS Service Ready Validation Checklists (VCL).
What's in the Service Ready Validation Checklists?
These Validation Checklists outline for AWS Technology Partners the customer case study and technical criteria needed to achieve an AWS Service Ready designation.
The VCLs are organized under three main categories:
Prerequisites: These are the minimum requirements needed in order to qualify for the AWS Service Ready Program. Requirements can include a minimum tier level, customer case studies, and AWS technical certifications.
Specific AWS Service Ready technical requirements: Each AWS Service Ready designation has technical requirements that an AWS Partner must meet in order to qualify.
AWS common technical requirements: These are the AWS technical requirements based off the 5 Pillars of Well-Architected best practices.
What's New with the VCLs?
It's important to call out that the technical requirements are not changing or being increased with the release of the new AWS Service Ready Validation Checklists. What's new for AWS Partners is the way the information is organized and presented to improve the partner experience.
Live Webpage Format
The AWS Service Ready Validation Checklists have been migrated to a live webpage format. The traditional PDF format has been removed from APN Partner Central and is no longer available. This provides a better user experience, consistency across all VCLs, and better version control.
Downloadable Self-Assessments
The Self-Assessment is a document AWS Partners complete and submit to AWS along with their application to confirm they are compliant with the requirements of the Validation Checklist.
The web-based VCL provides AWS Partners the ability to download the requirements in an Excel format. This format allows AWS Partners to track their progress to completion and easily submit the file when applying.
AWS Partners are now required to submit a Self-Assessment for each case study when applying to the AWS Service Ready program.
Standardized Common Technical Requirements
Previously, our common requirements were seen as subjective between AWS Service Ready designations and resulted in an inconsistent experience when preparing for the application.
In this new format, our common technical requirements have been standardized across all AWS Service Ready designations to provide more clarity and prescriptive guidance within the checklist.
View the New VCLs
Released February 8, 2021