Hot Startups on AWS – June 2016 – Shaadi.com, Capillary, Mondo
Continuing with our focus on hot AWS-powered startups (March and April), I would like to tell you about three more this month:
Shaadi.com – Helping South Asians to find a companion for life.
Capillary – Boosting customer engagement for e-commerce.
Mondo – A mobile-first bank.
Shaadi.com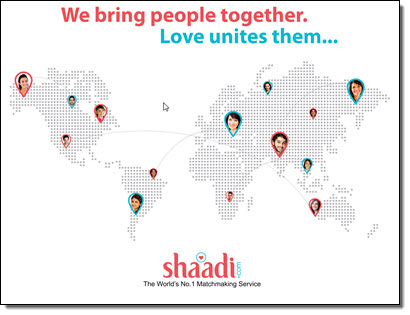 Anupam Mittal, founder of Shaadi.com, was exasperated by the way that marriages were arranged in India. Candidate photos and profiles were spread out on a coffee table and perused in hopes of finding a suitable life partner. He believed that this important, tradition-bound process could be improved, and created Shaadi.com, now one of the world's largest matchmaking services and one of India's best-known Internet brands.
Shaadi.com blends time-honored traditions (many going back centuries) with a progressive, consumer-oriented mindset. After having touched the lives of over 35 million people and helping over 4 million people to find their matches, they were recognized as one of the 50 most innovative companies in the world back in 2011.
In order to build a scalable business, Shaadi now runs its production infrastructure on AWS with the assistance of a lean DevOps team. They currently make use of Amazon Elastic Compute Cloud (EC2), Amazon Simple Storage Service (S3), Amazon Simple Notification Service (SNS), Amazon Simple Email Service (SES), and Amazon ElastiCache, with plans to make use of additional managed services in the future. They host their corporate data warehouse on Amazon Redshift and use it to drive all of their reporting and analytics.
Capillary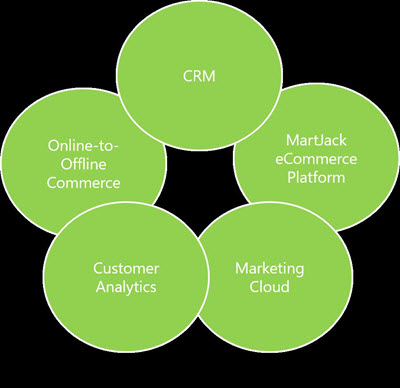 Back in 2008, the founders of Capillary began to work with retailers to create loyalty programs that were centered around mobile phone numbers. As they did this, they realized that many of the retailers were saddled with traditional, on-premises CRM systems that were not amenable to modernization. The founders stepped in to fill this gap with the goal of creating a cutting-edge customer engagement suite that ran on a multi-tenant cloud-powered platform.
Over the intervening years the solution has grown to encompass CRM, loyalty, e-commerce, customer analytics, and O2O (online-to-offline) commerce. Capillary now connects 150 million shoppers to over 20,000 stores and more than 250 e-commerce implementations across 30 countries, with a focus on driving excellence in online and traditional retail.
Capillary now runs in 5 distinct AWS regions. The architecture is based on microservices and runs on top of EC2, S3, Auto Scaling, Amazon EMR, and ElastiCache, with a focus on security, availability, and scalability (read the Capillary Tech Blog to learn more about how they address these requirements using AWS).
Mondo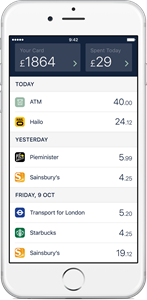 Starting with the goal of "building the best bank on the planet," the team behind UK-based Mondo decided to address the needs of mobile-first users. These users prefer to do their banking via mobile phone instead of in person or on a desktop. In addition to traditional banking functions, the resulting mobile app can track spending in real time, display geolocated transactions on a map, view spending by category, send money to other users in peer-to-peer fashion, and interact with loyalty programs. Behind the scenes, the app makes uses of the Mondo API to interact with the actual banking functions.
The founders chose AWS in order to build a scalable and highly reliable system. They practice account separation (distinct accounts for dev, test, staging, and production) and follow the infrastructure-as-code discipline. Because banking is a regulated business, Mondo uses AWS CloudHSM to sign and cryptographically ensure the integrity of payment messages. They use VPCs and Network ACLs to isolate disparate functions and to manage the scope of regulated activities.
— Jeff;