In the Works – AWS Region in Tel Aviv, Israel
We launched three AWS Regions (Italy, South Africa, and Japan) in the last 12 months, and are working on regions in Australia, Indonesia, Spain, India, Switzerland, and the United Arab Emirates.
Tel Aviv, Israel in the Works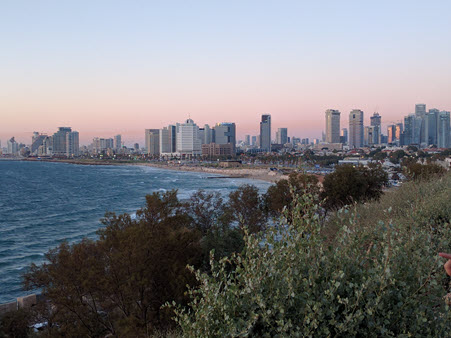 Today I am happy to announce that the AWS Israel (Tel Aviv) Region is in the works and will open in the first half of 2023. This region will have three Availability Zones and will give AWS customers in Israel the ability to run workloads and store data that must remain in-country.
There are 81 Availability Zones within 25 AWS Regions in operation today, with 21 more Availability Zones and seven announced regions (including this one) underway.
As is always the case with an AWS Region, each of the Availability Zones will be a fully isolated part of the AWS infrastructure. The AZs in this region will be connected together via high-bandwidth, low-latency network connections over dedicated, fully redundant metro fiber. This connectivity supports applications that need synchronous replication between AZs for availability or redundancy. You can take a peek at the AWS Global Infrastructure page to learn more about how we design and build regions and AZs.
AWS in Israel
I first visited Israel in 2013 and have been back several (but definitely not enough) times since then. I have spoken at several AWS Summits and visited many of early customers in the area. Today, AWS has the following resources on the ground in Israel:
Israel is also home to Annapurna Labs, an Amazon.com subsidiary that is responsible for developing much of the innovative hardware that powers AWS.
In addition, the government of Israel announced that it has selected AWS as the primary cloud provider for the Nimbus Project. As part of this project, government ministries and subsidiaries in Israel will use cloud computing to power a digital transformation and to provide new digital services for the citizens of Israel.
Stay Tuned
We'll announce the opening of the AWS Israel (Tel Aviv) Region in a forthcoming blog post, so be sure to stay tuned!
— Jeff;