AWS announces the 10 startups selected for the 2022 AWS Space Accelerator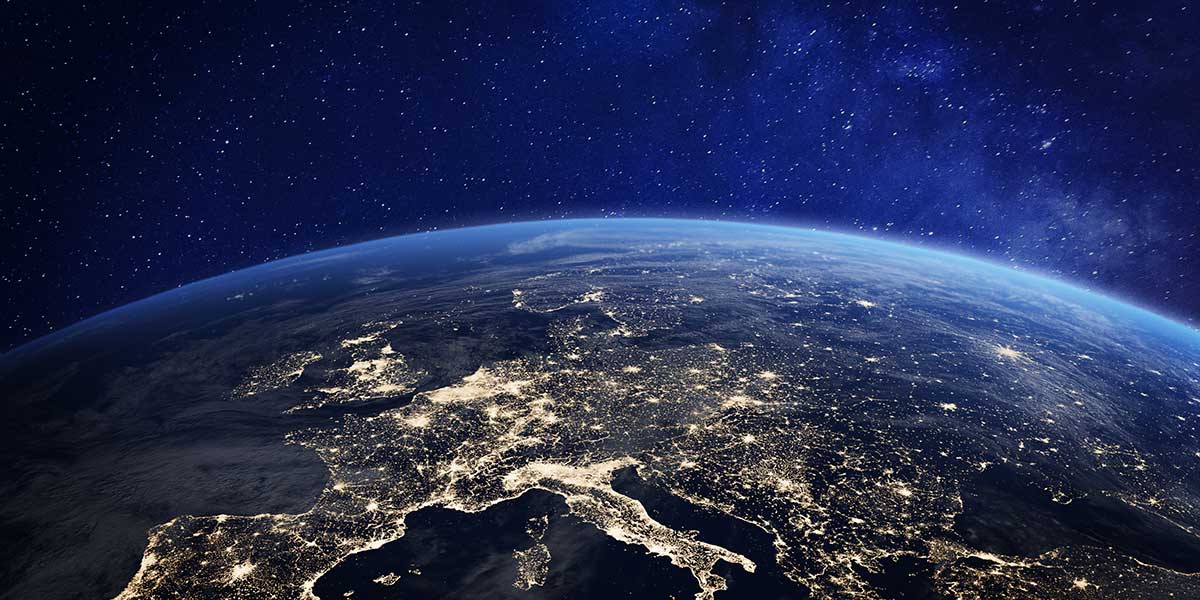 Amazon Web Services (AWS) is pleased to officially announce the selection of the 10 participants for the 2022 AWS Space Accelerator. This year's finalists brought forward pioneering ideas that will draw valuable insights from the depths of the ocean floor to the surface of the moon, and nearly everything in between.
This global group of emerging startups from across the United States, Asia, and Europe was selected from among hundreds of applications by a panel from AWS and AlchemistX. The selected startups each have an inspiring and innovative vision for how to transform the growing global space industry across a diverse set of mission areas, including Earth observation (EO), space situational awareness, launch and propulsion, and space exploration:
Albedo
– Albedo is building low-orbit satellites that capture both visible and thermal imagery at the highest resolution commercially available (10cm visible and 2m thermal). With image quality levels equivalent to today's aerial imagery, Albedo's data is a key input for industries such as mapping, insurance, agriculture, and climate applications.
Blue Sky Analytics

– Founded in India and based in the Netherlands, this climate-tech startup is using satellite-derived climate intelligence to power financial decisions. It will use this accelerator opportunity to gather network support and scale its technological infrastructure to forge partnerships across sectors and geographies.
EOSDA
– EOS Data Analytics (EOSDA) is a global provider of artificial intelligence (AI)-powered satellite imagery analytics. The company operates worldwide, partnering with governmental, commercial, and scientific organizations.
Epsilon3
– Based in Los Angeles, this company specializes in software for managing complex aerospace operations and procedures, from test and design through major operations. Epsilon3 will use this accelerator opportunity to focus on enhancing its space mission planning and operations platform.
Kayhan Space
– Based in Colorado, this company is developing next-generation autonomous spaceflight safety and space situational awareness capabilities.
Magdrive
– Based in Oxford, UK, this company is developing next- generation electric propulsion solutions for spacecraft and satellites in low Earth orbit (LEO). The team plans to launch its first prototype later this year.
Mission Space
–Based in Luxembourg, this company is focused on providing highly accurate space weather radiation intelligence using a combination of data sources and own detectors launched on to LEO.
Terradepth
– Terradepth is an ocean data-as-a-service business that has built a cloud-based, browser-accessible, ocean data management platform and marketplace. This product, Absolute Ocean (AO), provides an intuitive, immersive interface for the visualization of vast, high-resolution geospatial datasets.
The Exploration Company
– The Exploration Company, a French-German startup, democratizes space exploration for space and non-space industries. To realize this mission, The Exploration Company developed Nyx, a modular and reusable orbital vehicle based on open interfaces, that will provide various in-orbit services to LEO and in a later stage to the Moon.
ZaiNar Tech
– Based in California, ZaiNar specializes in positioning, navigation, and timing solutions as an alternative to traditional GPS. ZaiNar has developed patented digital signal processing techniques to locate radio devices in 3D with meter-level accuracy.
These 10 organizations are thinking big about how to transform the future of the global aerospace industry. The accelerator provides an opportunity for them to receive personalized recommendations on how to integrate AWS Cloud technologies into their unique missions.
Figure 1. Introducing the AWS Space Accelerator Class of 2022. View a full-sized image of this graphic here.
We announced the 2022 AWS Space Accelerator in March to highlight the impact that startups can have on the space missions of tomorrow. Now in its second year, this customer-focused accelerator is designed to help space startups accelerate their growth using AWS.
Over the course of the four-week program that begins in June, mentors and subject matter experts from AWS and AlchemistX will collaborate with each startup to provide a customized set of valuable business development resources as well as AWS tools and solutions to enhance their unique mission.
These 10 selected startups will receive business development and strategy support from AlchemistX, specialized AWS training, mentoring from AWS space domain and technical subject matter experts, up to $100,000 in AWS Promotional Credit through AWS Activate, and support on building and scaling their solution worldwide. The curriculum also provides collaboration opportunities with AWS customers and AWS Partner Network (APN) Partners looking for innovative space solutions.
Applications for the AWS Space Accelerator were judged on several factors, including the innovative and unique nature of each project, the overall value the solution may bring to the space industry, the creative application of AWS technology to solve problems, and the team's ability to deliver on an identified opportunity.
The culmination of this program will be the 2022 AWS Space Accelerator Demo Day, where the selected startups will showcase their technology in a virtual event. Register here to attend.
Learn more about how AWS for Aerospace and Satellite supports customers and partners.
Read more stories about AWS for Aerospace and Satellite:
---
Subscribe to the AWS Public Sector Blog newsletter to get the latest in AWS tools, solutions, and innovations from the public sector delivered to your inbox, or contact us.
Please take a few minutes to share insights regarding your experience with the AWS Public Sector Blog in this survey, and we'll use feedback from the survey to create more content aligned with the preferences of our readers.