Category: Monitoring and observability
The classroom course, Systems Operations on AWS, has been renamed to Cloud Operations on AWS to better align with the evolution of the technology landscape, providing a more accurate representation of managing operations on the cloud. If you've signed up for this class prior to the name change, the links to join will automatically route – no action required.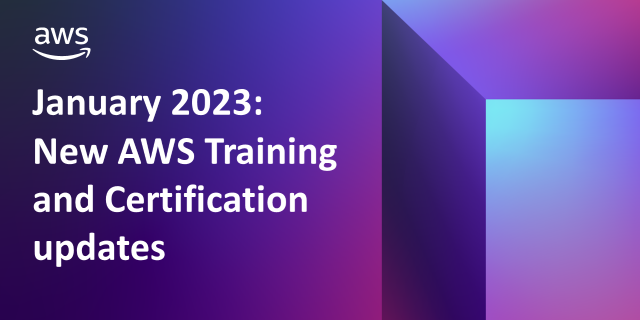 In January 2023, AWS Training and Certification released 20 digital training products on AWS Skill Builder, including a games-focused AWS Jam Journey for AWS Skill Builder subscribers, two new learning plans (and earn digital badges) for Solutions Architects and Game Developers, and updates to two AWS Certification exams.