CCI Post Call Analytics solution
Gain AI-powered contact center insights to improve business outcomes, agent performance, and customer satisfaction.
On average, contact centers are analyzing only 5-10% calls, through manual efforts like surveys, and random call sampling. Current call center speech analytics capabilities are often inaccurate, expensive to maintain and have limited functionality. With AI and ML, customers can enable contact center analytics and unlock insights stored within their customer calls.
What is contact center analytics?
Contact center analytics analyze customer calls to extract valuable call center metrics and insights such as average call duration time, caller intent, customer and agent sentiment, customer feedback and others. Using these metrics, supervisors are able to make effective training plans to improve agent performances. Executives are enabled with valuable data-driven insights that help them improve customer loyalty, elevate product performance as well as solve operational challenges like compliance, agent productivity, data privacy, and rising operational costs.
What is AWS CCI Post-call analytics solution
AWSCCI Post-call analytics solution is one of the three use cases covered by AWS Contact Center Intelligence (CCI) solutions. AWS CCI PCA solution supports the analysis and transcription of all call recordings to gain insights into these customer interactions and the operational efficiency of your contact center. PCA also helps supervisors better understand customer needs, call center metrics, identify call drivers, and detect emerging trends. These insights help agents to resolve customer issues faster, supervisors to identify agent training opportunities, executives to boost overall operational efficiency, identify product and service improvement opportunities, and make informed decisions.

Benefits
Customer Insights
Improve executive decision making by extracting detailed conversation insights. Identify call drivers, emerging trends, call categorizations, product improvement opportunities etc.

Boost Agent productivity
Help supervisors boost productivity, identify training opportunities by analyzing call sentiment, script compliance, and speech characteristics like non-talk time, interruptions, and talk-speed.

Operational efficiency
Analyze up to 100% of your calls to identify product improvement opportunities, lower costs, improve call quality management, and better agent retention.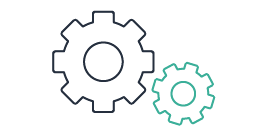 Contact center agnostic
Analyze calls from both on-premises and cloud contact centers (CCaaS) like Avaya, Cisco, Genesys, Talkdesk, and others.

Data security
Redact sensitive data such as names, addresses, credit card numbers, and social security numbers from both transcript and audio files.

Compliance and quality
Monitor call script adherence as well as ensure compliance to key regulations such as HIPAA, PCI.

How it works
AWS CCI post-call analytics (PCA) solution uses a combination of AWS ML-powered services that can be installed easily to get started quickly – it can be customized and adapted by customers as needed to meet their call analytics needs. AWS language AI services used to power the PCA solution include Amazon Transcribe - a powerful automatic speech recognition (ASR) engine and Amazon Comprehend - a natural language understanding engine, to create high-quality call transcripts and extract actionable insights. And optionally, Amazon Kendra to search the content of the calls. Engage an AWS Services Partner (consulting) to help build it, or accelerate deployment with a turnkey solution from an AWS (ISV) Partner, or get started yourself. Read the blog to learn more.
Customers are hesitant to migrate to new contact center technologies due to high costs, current contracts, and other challenges. You can easily deploy the AWS CCI post-call analytics solution with your existing contact centers, and begin experiencing the power of AI - with no ML experience required.

Click to enlarge
Partners: AWS CCI Post-call analytics solution
AWS CCI PCA solution can analyze calls from your existing contact center by working with one of the AWS consulting or ISV partners. Develop and deploy a customized AWS CCI PCA solution with an AWS consulting partner, and learn more about the world's leading customer engagement platform vendors that have integrated AWS CCI solutions with their existing contact centers.

Featured AWS CCI PCA partners
Customers
Connect with an expert
From development to enterprise-level programs, get the right support at the right time.

Explore support options »