Forecast future values and detect anomalies in your business metrics
Accurately forecast sales, financial, and demand data to streamline decision making, and automatically identify anomalies in key business metrics
Tracking, monitoring, and analyzing the right business metrics are integral to the success of any business. Effective business data analysis lets you to learn from the past, monitor the present, and better plan for the future. But analyzing large amounts of business data to forecast their future values, or to detect outliers and understand the root cause, is complex, time-consuming, and not always accurate. Amazon's Business Metrics Analysis ML solution leverages Amazon Lookout for Metrics and Amazon Forecast to solve these problems by using machine learning to analyze large volumes of data while dynamically adapting to changing business requirements.

Benefits
Intelligence that adapts to change
Amazon's Business Metrics Analysis ML solution leverages machine learning to analyze large volumes of data while dynamically adapting to changing business requirements.

Faster, easier, and no ML experience required
By using pre-trained models that solve the most common use cases, Amazon's Business Metrics Analysis ML solution saves you time and money, without needing ML experts to create your own models.

Accurate
Amazon Forecast and Amazon Lookout for Metrics use machine learning to process large sets of data producing more accurate forecasts and anomaly detections than traditional non-ML solutions. AWS ML solutions for business metrics analysis are perfected based on more than 20 years of experience at Amazon.

Business Metrics Analysis on your terms
Alternatively to Amazon Forecast and Amazon Lookout for Metrics pre-trained AI services, you can use Amazon SageMaker to create and maintain your own forecasting and anomaly detection models.

Customer stories
"I was very impressed with the world class machine learning team at AWS. My team worked closely with the Amazon Machine Learning Solutions Lab to develop a demand forecast model using Amazon Forecast within a few weeks. Our solution increased our forecasting accuracy by 8%. We project $553K annual savings using this solution for our factory in Mexico. As a bonus, it will be easy to integrate this solution into our cloud workflow once we migrate our data infrastructure to AWS. This collaboration with AWS helped minimize wasted labor costs and maximize customer satisfaction."
Azim Siddique, Technical Advisor and CoE Architect - Foxconn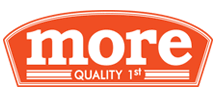 "Using Amazon Forecast, we have been able to increase our forecasting accuracy from 27% to 76% reducing wastage by 20% for the fresh produce category. Amazon Forecast provides a distribution of forecasts which helped us optimize our under and over forecasting costs leading to stock-outs at 3% and improved gross margins. This makes it easier for our store managers to place more accurate purchases orders by looking at the daily forecasts. We are now expanding the model to other categories, iterating with additional related datasets, and adding newer data to Amazon Forecast to continuously improve the model accuracy."
Supratim Banerjee, Chief Transformation Officer - More Retail

"At Digitata, what really matters is getting everyone connected at an affordable price. This requires a deep understanding of economics, specifically supply and demand and customer behavior according to changes in either," said Nico Kruger, Chief Technology Officer, Digitata. "Using Lookout for Metrics we were able to discover an issue that was negatively impacting pricing for a Mobile Network Operator customer within minutes. We were able to instantly identify the culprit and roll out a fix within 2 hours. Without Lookout for Metrics, it would have taken us approximately a day to identify and triage the issue, and would have led to a 7.5% drop in customer revenue. Lookout for Metrics allows us to act quickly and ensure the optimal performance of our pricing models, leaving us to focus on what really matters—getting everyone connected."
Nico Kruger, Chief Technology Officer - Digitata

Advanced Microgrid Solutions (AMS) is an energy platform and services company that aims to accelerate the worldwide transformation to a clean energy economy by facilitating the deployment and optimization of clean energy assets. NEM uses a spot market where all parties bid to consume/supply energy every 5 minutes. This requires predicting demand forecasts and coming up with dynamic bids in minutes, while processing massive amounts of market data. To solve this challenge, AMS built a deep learning model using TensorFlow on Amazon SageMaker. They took advantage of Amazon SageMaker's automatic model tuning to discover the best model parameters and build their model in just weeks. Their model demonstrated improvement in market forecasts across all energy products in net energy metering, which will translate into significant efficiencies.
Use cases
Sales
Quickly track changes in win rate, pipeline coverage, and average deal size to evaluate business growth opportunities.

Marketing
With actionable marketing analytics, quickly detect how your campaigns, partners, and ad platform metrics affect your overall traffic volume, revenue, churn, and conversion.

Customer experience
Ensure a seamless customer experience by detecting changes in metrics across the customer journey such as during enrollment, login, and engagement.

IT monitoring
Proactively monitor metrics like latency, CPU utilization, and error rates to mitigate service interruptions. Connect with commonly used AWS databases and SaaS applications.

Inventory planning
Improve demand planning at granular levels. Reduce waste, increase inventory turns, and improve in-stock availability.

Workforce planning
More effectively staff to meet varying demand levels, improving utilization, time-to-serve, and customer satisfaction.

Capacity planning
Make longer term decisions with more confidence and improve capital utilization.

Financial planning
Plan for sales and top-line revenue, and effectively manage cash flows.

Analytics platform integration
For organizations that have business intelligence and analytics applications in place, AI for Data Analytics (AIDA) partner solutions offers ways to leverage ML within the analytics tools they already use.

Ready to get started?

Contact us
Contact us for more information on machine learning solutions for Business Metrics Analysis

Contact us

Find a Partner
Learn more

Do it yourself
Learn more