Introducing the AWS Nonprofit Competency Program
Now more than ever, nonprofits are using IT to reduce costs and maximize operational efficiency. There are nearly 22,000 nonprofit organizations worldwide using Amazon Web Services (AWS) to solve challenges such as disaster recovery, scaling web applications, supporting traffic spikes, and broadening mission reach through global Availability Zones (AZs).
We are excited to announce the AWS Nonprofit Competency Program, highlighting our top AWS Partner Network (APN) Partners that have built solutions on AWS that support the unique missions of the nonprofits they serve. With the help of AWS Nonprofit Competency Partners, AWS customers can quickly, cost-effectively, and securely leverage technology to scale mission impact and drive social change.
The AWS Competency Program helps customers identify and choose the world's top APN Partners that have demonstrated technical proficiency and proven customer success in specialized solution areas.
To receive the AWS Competency designation, APN Partners must undergo a rigorous technical validation related to industry-specific technology, as well as an assessment of the security, performance, and reliability of their AWS solutions. This validation gives customers complete confidence in choosing APN Partner solutions from the tens of thousands in the AWS Partner Network.
Visit the AWS Nonprofit Competency website >>

Explore AWS Nonprofit Competency Partner Solutions
AWS customers can now explore APN Partner solutions in the following nonprofit areas:
Donor Management and Marketing Tools
These APN Partner solutions drive innovation and improve the philanthropic experience. Donor management and annual campaign tools developed by AWS Competency Partners include solutions that provide nonprofit and charitable organizations clear visibility into their diverse network of donors and volunteers.
Fundraising and Operations Tools
These APN Partner solutions empower nonprofits and charities to operate efficiently and maintain lean operations. Donation management and operations tools built by AWS Competency Partners include fundraising applications and platforms that assist organizations in tracking and managing grants, donations, and other monetary and/or in-kind donations.
Consulting Partner Solutions
APN Consulting Partners provide specialized solutions aligned with AWS architectural best practices. They also offer special pricing models for nonprofits and charities, allowing more funds to remain focused on mission-critical activities.
Launch Partners in the AWS Nonprofit Competency
Congratulations to the following APN Partners who have achieved the AWS Nonprofit Competency designation:
Donor Management and Marketing Tools Partners
Fundraising and Operations Tools Partners
Consulting Partners
Read about how AWS Nonprofit Competency Partners are driving social change >>
About the AWS Competency Program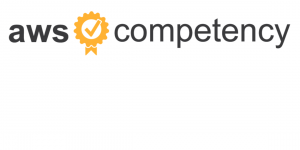 By participating in the AWS Competency Program and undergoing the technical and practice validation, APN Partners gain access to the technical expertise of AWS Solutions Architects and the extensive collection of best practices gathered by ISSI auditors over hundreds of MSP and Competency audits.
The key value of the AWS Competency Program is to build customer trust by helping organizations choose the top APN Partners based on workload, solution, or industry designation.
The AWS Competency Program identifies, validates, and differentiates the top APN Partners that have demonstrated customer success and deep specialization in specific solution areas or segments.