Joining the AWS Partner Network (APN) Strengthens Your Capabilities to Better Serve Customers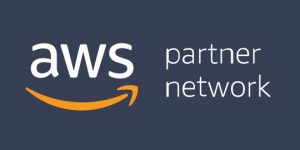 Tens of thousands of AWS Partner Network (APN) Partners from across the globe support Amazon Web Services (AWS) customers of all sizes to build sophisticated, personalized, scalable solutions in a diverse set of industries.
More than 90 percent of Fortune 100 companies utilize APN Partner solutions and services to drive their business outcomes.
The APN is the global partner program for technology and consulting businesses using AWS. We are focused on building long-term sustainable businesses by helping APN Partners build, market, and sell their offerings, and grow a successful cloud-based business.
For customers, the AWS Partner Network makes it easy to find top APN Partners who:
Possess extensive experience building and deploying customer solutions that are built on or integrated with AWS.
Provide well-architected solutions for AWS customers.
Develop and retain a strong bench of AWS trained and certified experts.
Learn more about becoming an APN Consulting or Technology Partner >>
What Makes the APN Different?
AWS approaches how we partner differently. We lead with the customer first, and design our strategies to enable APN Partners to deliver high-quality AWS solutions and services to joint customers.
The APN makes it easy for partners to find relevant business, technical, and customizable marketing resources to help build a healthy, sustainable, and profitable business.
From APN Consulting Partners supporting mass migrations, to independent software vendors (ISVs) developing new solutions, our customers know they can trust APN Partners to follow AWS best practices.
Build, Market, and Sell with the APN
Watch our APN 101 presentation to learn more about the AWS Partner Network. In this 10-minutes overview, Amazon Alexa guides you through the APN Partner journey and how you can build, market, and sell with the APN.
If you've already registered with the APN, or are planning to register soon, this APN 101 is a great resource to help you understand the benefits of becoming an APN Partner to grow your business.
APN Partner Benefits
By joining the global AWS Partner Network, you can:
Gain credibility by leveraging the AWS brand, known for innovation, customer centricity, and the pace of innovation.
Deliver more innovation with the constantly evolving portfolio of ground-breaking AWS technologies and services.
Work with an assigned Partner Manager who will contact you within one (1) business day of signing up with the APN.
Highlight your expertise with APN programs that help differentiate your business practice.
Define your APN Partner journey based on your business focus area and capabilities.
Increase visibility to AWS field teams and AWS customers while taking advantage of sales opportunities.
Promote and sell your solutions through AWS Marketplace, a digital catalog for AWS customers.
Maximize opportunities by collaborating and sharing resources, knowledge, and experience with the APN Partner community.
Save time and money, and get the tools and resources you need to reach customers and respond quickly to customer issues.
Grow Your Business with the APN
Registering with the APN is the first step of your journey. The APN is a tiered program comprised of Consulting and Technology Partners who progress based on their level of engagement with AWS.
We engage on a deeper level with higher-tier APN Partners who invest significantly in their AWS practice and possess extensive experience building and deploying customer solutions on AWS.
Every APN Partner has a different journey and path to success. Define your journey as an APN Partner with programs that align with your capabilities and support your business growth to deliver memorable customer experiences.
The APN Navigate path provides prescriptive guidance to help you onboard with the APN, move through the tiers, and define every step of the way what you'd like to achieve as an APN Partner. This path will empower your organization to build on your core strengths and deploy innovative solutions on behalf of AWS customers.
Progressing through the APN tiers provides greater access to benefits that will help you build, market, and sell your solutions, regardless of workload, vertical, or solution area. In addition, you'll unlock programs that help you grow your business and stand out.
Join the AWS Partner Network
If you have not already registered your company with the APN, create your APN Partner Central Account. Join at no cost, and then choose how to advance your journey with AWS.
Get started today with the APN >>
Stay Up-to-Date with the APN
For APN Consulting Partners
APN Consulting Partners are professional services firms that help customers design, architect, build, migrate, and manage their workloads and applications on AWS. Consulting Partners include System Integrators, Strategic Consultancies, Agencies, Managed Service Providers, and Value-Added Resellers.
Learn more about becoming an APN Consulting Partner >>
For APN Technology Partners
APN Technology Partners provide software solutions that are either hosted on, or integrated with, the AWS platform. Technology Partners include Independent Software Vendors (ISVs), SaaS, PaaS, Developer Tools, Management, and Security Vendors.