Say Hello to 17 New AWS Competency Partners Added in March
By Stephanie Lawson, Partner Program Marketing Manager at AWS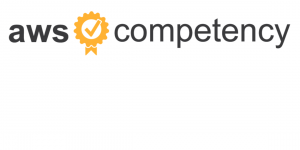 The AWS Competency Program admitted 17 new AWS Partner Network (APN) Partners in March—spanning workload, solution, and industry designations. Please join us in welcoming our newest AWS Competency Partners!
The AWS Competency Program helps customers identify and choose the best APN Partner for their AWS projects and workloads. AWS Competency Partners have demonstrated proven customer success and deep specialization in unique market segments.
View all AWS Competencies and designated APN Partners >>
Consulting Partners
Agilisium is a digital systems integrator delivering innovative big data and analytics services. They leverage design thinking approach to unearth key business challenges and provide relevant technology solutions aiding in customers' digital transformation journey.
Big Data Practice | Customer Success | Contact
Squadex understands that data brings business advantages such as reduced costs, improved decision-making process, easier solutions, and services launch. They focus on DevOps and big data practices to help customers design, architect, migrate, or build new applications on AWS.
Technology Partners
Etleap is an ETL solution that lets you create perfect data pipelines from day one. Set up data pipelines and transformations from many sources into Amazon Redshift in less than 10 minutes, without writing any code. It's the powerful and analyst-friendly ETL solution for Redshift.
Solution Demo | Spec Sheet | Free Trial | Contact
Paxata enables organizations to dramatically scale their capacity to turn data into critical information—going beyond data-driven to truly information inspired. Paxata's platform (available as SaaS or VPC) provides an enterprise-grade, interactive, analyst-centric data prep experience for data integration, data quality, and enrichment.
Consulting Partners
Newt Global is a leading DevOps partner to Fortune 500 companies. They have helped accelerate DevOps initiatives with best-in-class consulting services and solutions by bringing about a cultural change in the way they build and deploy software.
Foghorn offers a highly-trained AWS-certified team with cloud computing in their DNA. They provide development, engineering, automation, and operational savvy. What does this mean for your business? Agility and scalability.
As a digital engagement provider for the world's leading brands, Mobiquity leverages DevOps practices to accelerate clients' digital transformations. They help customers stay ahead of the competition by releasing faster and more predictably to satisfy users' changing needs.
DevOps on AWS | Customer Reference | Contact
1Strategy DevOps consultants help bridge the gap between application development and operations teams, creating one smooth CI/CD team that is a champion of new development tools and best practices.
DevOps on AWS | Customer Reference | Contact
Consulting Partners
As Korea's first APN Premier Consulting Partner, Megazone was awarded 'Partner of the Year' for APAC and Korea for two consecutive years. They offer advanced cloud services to customers and hold AWS Competencies in Marketing & Commerce, Migration, and now Financial Services.
Financial Services on AWS | Customer Reference | Contact
Technology Partners
Guidewire InsuranceNow is a cloud-based, all-in-one solution that supports the P&C insurance lifecycle. Its integrated design, out-of-the-box functionality, and guided approach enable rapid implementation and quick upgrades. Cloud-based delivery and ongoing operational support provide insurers the freedom to focus on innovation and respond rapidly to market demands.
Consulting Partners
CloudHesive has proven successes in migrating legacy Microsoft applications to AWS, and in a manner congruent with the AWS Well-Architected Framework while minimizing the need to make changes to the app. CloudHesive has experience in areas like Microsoft SQL, migration, load testing, and .NET.
stackArmor provides full-lifecycle Microsoft workload migration and management services on AWS. Their Microsoft-certified engineers support SharePoint, Sitecore, SQL Server, and BI workloads such as Tableau and Qlik on Windows.
Practice Overview | Customer Success | Contact
Technology Partners
BT Cloud Connect's portfolio strategy—called the 'Cloud of Clouds'—allows you to connect easily and securely to the applications and data you need, globally. They have the infrastructure, platform, tools, people, experience, and relationships to help customers on their cloud journey.
Consulting Partners
Fusion5 offers a full range of digital innovation solutions, applications, consulting services, development, cloud and managed services, as well as first-class support services for customers. Their expertise covers key functional areas like enterprise resource planning, human resources and payroll, and IT service management.
Oracle Solution | Oracle Customer Success | Contact
Consulting Partners
T1 Solution is a technology company with years of industry specialization focusing on achieving transparency, unification, and standardization resulting in auditability of the infrastructure ecosystem. Their solution is based on "infrastructure and cloud platforms" with a range of configurable modular solutions.
SAP Practice | SAP Customer Success | Contact
Technology Partners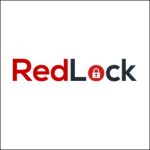 With RedLock, organizations can ensure compliance, govern security, and enable security operations across AWS. The RedLock Cloud360 platform takes a new AI-driven approach that correlates disparate security data sets and provides a unified view of risks across fragmented cloud environments.