re:Invent 2020 Liveblog: Partner Keynote
Thanks for joining us for the AWS Partner Keynote with Doug Yeum, head of Worldwide Channels and Alliances; Sandy Carter, vice president, Global Public Sector Partners and Programs; and Dave McCann, vice president, AWS Migration, Marketplace, and Control Services. Below is the liveblog from Developer Advocates Steve Roberts and Martin Beeby.
Now, go check out more great offerings from re:Invent!
---
Martin Beeby 10:01 AM
Andy's chat with Doug was an excellent way to round things off. I was listening quite intensely, so intensely I forgot to blog for a moment there. All-in-all a great Keynote. I hope you liked reading along while we frantically tried to keep up with the knowledge and insight bombs that the speakers kept dropping. Thank you so much for joining us. I hope we can do this again some time.
Steve Roberts 9:56 AM
And let's not forget the new competencies for Mainframe Migrations, Public Safety and Disaster Response Competency, Energy, and Travel & Hospitality.
Martin Beeby 9:51 AM
Some nice announcements too in Doug's section: SaaS boost program, ISV Accelerate Program, and ISV Partner Path, to name a few. I think Dave's announcement about Marketplace now supporting professional services will allow partners to reach customers in new ways; really cool to see the momentum with Marketplace.
Martin Beeby 9:47 AM
Big thank you to Doug Yeum, Sandy Carter, and Dave McCann. That was a real whirlwind. They showed some great examples of how partners and customers can build on AWS to build previously unimaginable things. I liked hearing from Southwest Airlines and seeing how they were building through this pandemic. It gave me hope.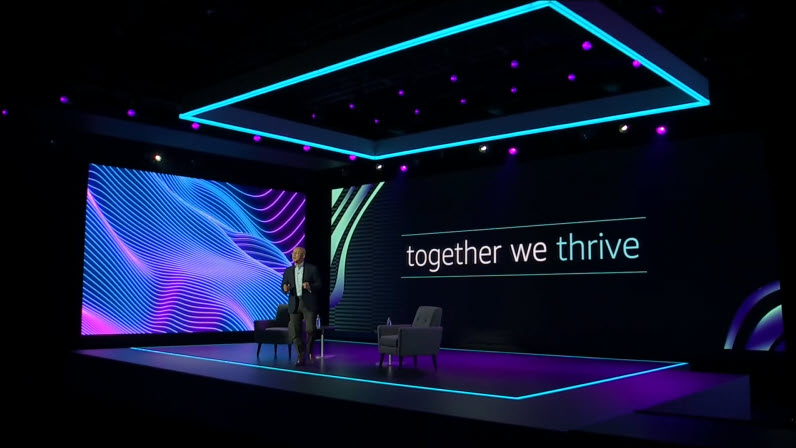 Martin Beeby 9:44 AM
Andy was speaking at the end about the huge opportunity for both AWS and our partners; if we work together. Doug says: AWS is here to help you. Together we thrive.
Steve Roberts 9:44 AM
Did we thank our partners already? I don't think we did it enough – so thank you partners, we enjoy working with you to help all our customers!
Martin Beeby 9:42 AM
Great advice from Andy: Companies will sometimes make things too complicated. Stay focused on what is important and continuously reinvent yourself.
Martin Beeby 9:39 AM
So I learned in the last few mins: Doug is a scratch golfer. Andy played tennis at the national level and Steve wishes he could get hold of Dairy Milk chocolate in the US.
Martin Beeby 9:36 AM
Andy's top tips for creating an AWS-like culture:
Get feedback from customers and iterate.
Hire builders who can reinvent.
Start from the customer and work back from there.
Get to the truth, encourage a culture where people have a backbone, and speak up.
Steve Roberts 9:34 AM
In my old life as an engineer at AWS, the customer feedback loop was honestly one of the most exhilarating parts of the job. Hearing directly what customers want, and then implementing and shipping it, was a great driver.
Steve Roberts 9:31 AM
Start with the customer and work backwards, move fast, innovate and weed out distractions – at the end of the day, what do your customers need? That will help lead to successful long-term businesses.
Martin Beeby 9:30 AM
How do you get the best at what you do? Andy says you should weed out the noise and distractions and focus on your customers.
Martin Beeby 9:29 AM
Andy has been talking about his favorite announcements from his keynotes. He says customers and partners should be really exited about the R5b instances and what we are doing with chips. I am personally excited about EC2 C6gn Instances, 100 Gbps Networking with AWS Graviton2 processors, sounds amazing to me. The shttps://aws.amazon.com/blogs/aws/new-amazon-ec2-r5b-instances-providing-3x-higher-ebs-performance/avings can be huge. Andy mentions that you can get 40% better price performance with graviton.
Steve Roberts 9:25 AM
By the way, you can follow along with all the top new announcements, as well as with individual blog posts on the AWS News Blog.
Steve Roberts 9:22 AM
This summary of announcements so far from Andy reminds me I need to go back and watch the keynote again, when it becomes available. So many new things to learn and explore! (Here's a link to Jeff Barr's liveblog recap.)
Martin Beeby 9:19 AM
I like how Andy is wearing two microphones for extra resiliency.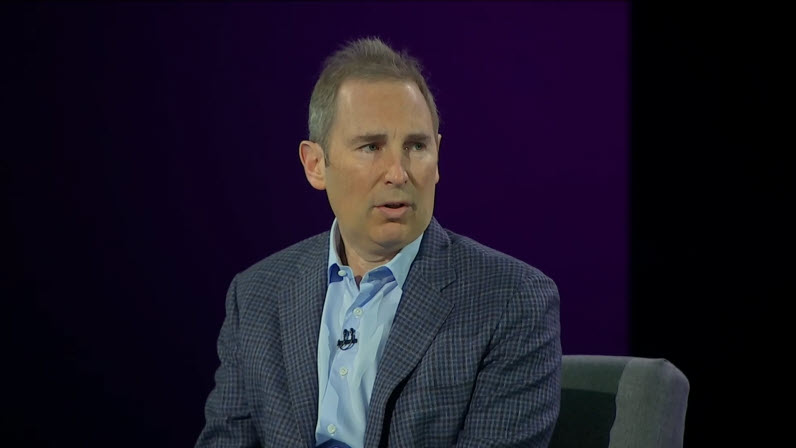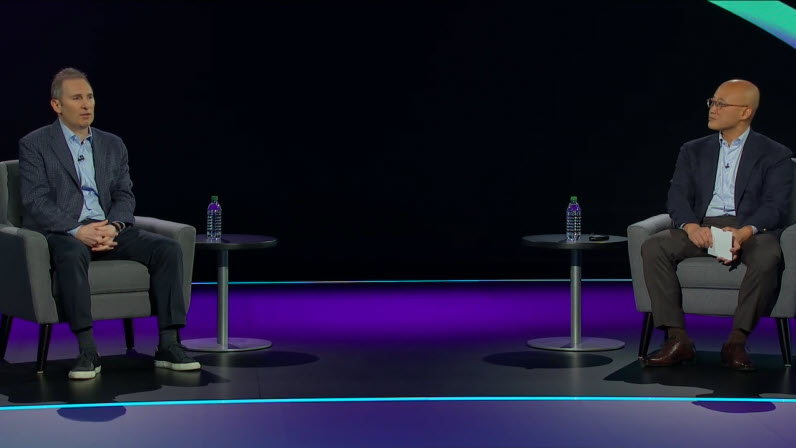 Martin Beeby 9:17 AM
And now Doug is back on stage and introducing Andy Jassy. Finishing that story from Lauren: Lauren explained how Southwest engineers have been building through the pandemic and using their Common Cloud Platform to develop a new application from scratch in under six months at Southwest scale. Doing it all whist all the engineering teams were remote. Southwest will come out of this pandemic stronger, and it's fantastic to see how AWS has helped them.
Steve Roberts 9:16 AM
As Andy just mentioned, don't forget that re:Invent is free this year so it's a great chance for everyone to get involved and learn!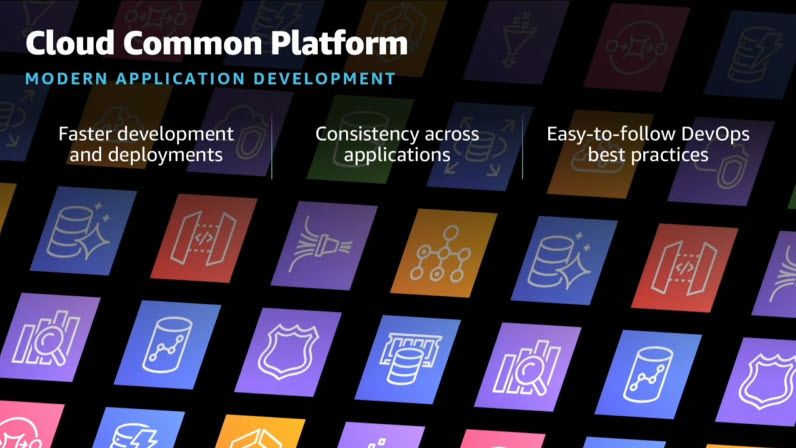 Martin Beeby 9:11 AM
Southwest is now using Amazon Elastic Kubernetes Service (EKS) and is deploying multiple times a week and during the day – something that was previously not possible.
Steve Roberts 9:09 AM
I think it's going to be fascinating to see what technology improvements come out in the years to come, from companies that have taken the opportunity to re-examine their operations and offerings.
Martin Beeby 9:09 AM
Nice to see how Lauren is focusing on the positive opportunity of the pandemic. Southwest has used this time to improve technical foundations and emerge stronger. They like to be scrappy. I like the sound of Southwest; I like being a bit scrappy too.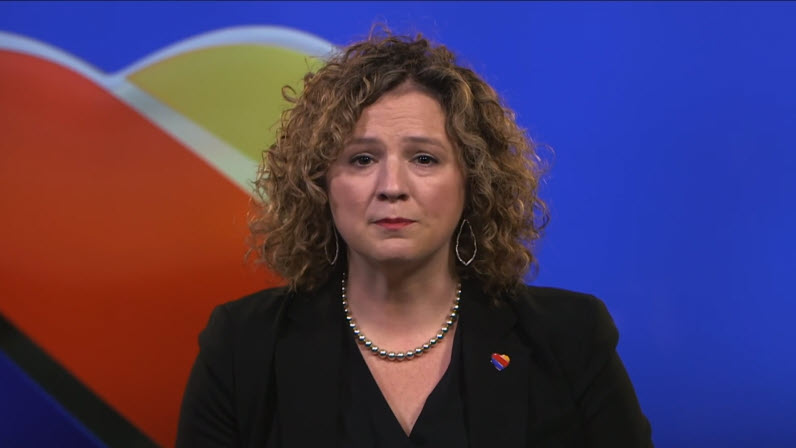 Martin Beeby 9:05 AM
Sandy has invited Lauren Woods from Southwest Airlines to join us. Lauren is the Managing Director of Technology at Southwest. I want to travel again; I think I flew to Miami before on Southwest. I wonder if Sandy can ask Lauren if I can get a discount.
Martin Beeby 9:05 AM
Announcement: Sandy is announcing and pre-announcing many new competencies: Mainframe Migrations, Public Safety and Disaster Response Competency, Energy, Travel & Hospitality.
Steve Roberts 9:04 AM
The Frosties are long gone!
Martin Beeby 9:04 AM
It's gone. As has the Irn-Bru. Just water left. I hope you are still not nursing those Frosties Steve?
Steve Roberts 9:02 AM
Onto the second mug of coffee; how's that Dairy Milk coming along Martin?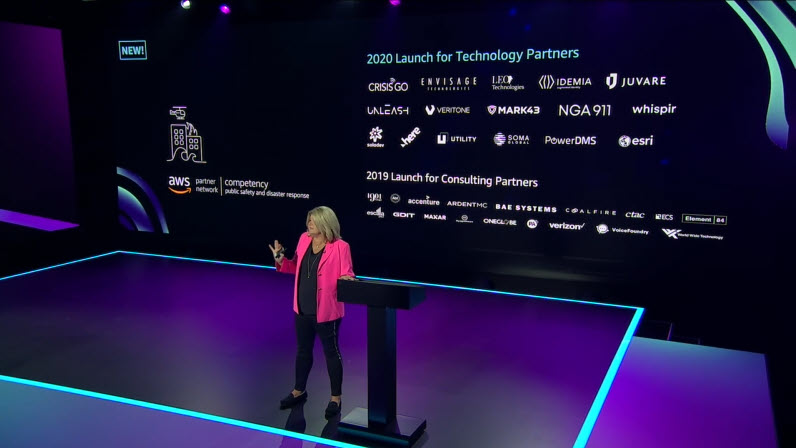 Martin Beeby 9:02 AM
350,000 databases have migrated to AWS, and we have a competency for that. This is a competency I will never likely achieve. I have broken more databases than I have fixed, sadly. So, in short. Hire one of these partners, and not me.
Steve Roberts 9:01 AM
Migration is the first step in transformation to the cloud, and is happening at a faster and faster rate. We have a competency for partners who want to demonstrate this, and Sandy just announced a new mainframe migration competency. Also, excited to see Micro Focus on that list – that's where I started my software dev career!
Steve Roberts 8:58 AM
Here's a link to the details of the MAP program Sandy just discussed –https://aws.amazon.com/migration-acceleration-program/
Martin Beeby 8:57 AM
Marcia, one of our bloggers, just published this blog post about how Marketplace now supports professional services; this was what Dave and Presidio were talking about earlier in their remote chat: AWS Marketplace Now Offers Professional Services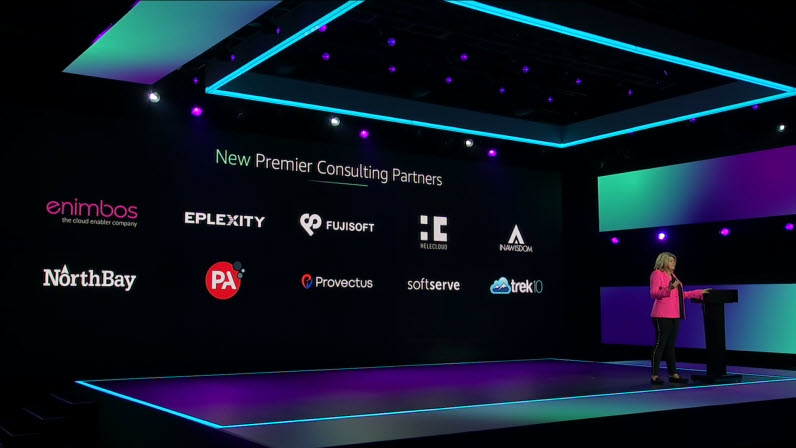 Martin Beeby 8:53 AM
Big thank you to our Premier partners. We have 10 new ones today!
Steve Roberts 8:52 AM
Thank you Premier Consulting Partners! Over 100 of them!
Martin Beeby 8:52 AM
Sandy is now talking about the ATO on AWS program. Authority to Operate (ATO) on AWS is an Amazon Web Services (AWS) Partner Network (APN) program that provides resources to solution providers running on AWS who need assistance in their pursuit of a compliance authorization. ATO on AWS Program is helping drive 3x more FedRAMP authorizations (129 solutions total today) than Azure and GCP combined.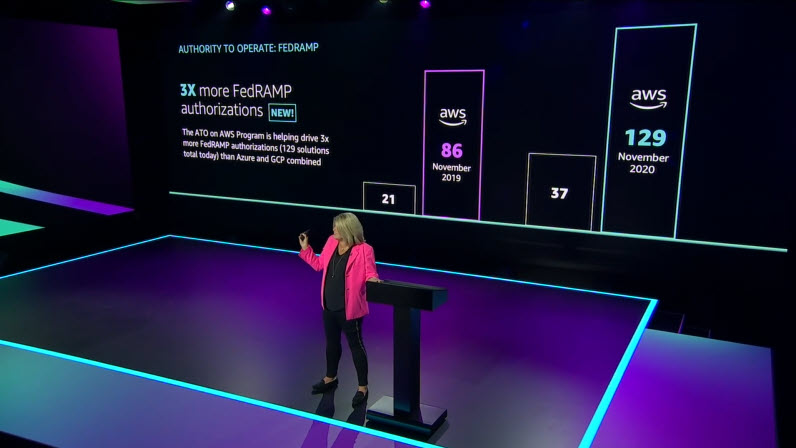 Steve Roberts 8:49 AM
In the "old" days, think of the air miles!
Martin Beeby 8:48
Sandy did a virtual tour and met online with 100 partners over 100 days. That is a lot of Chime calls!
Martin Beeby 8:46 PM
Sandy starts with a quote: "Alone we can do so little; together we can do so much" – Helen Keller.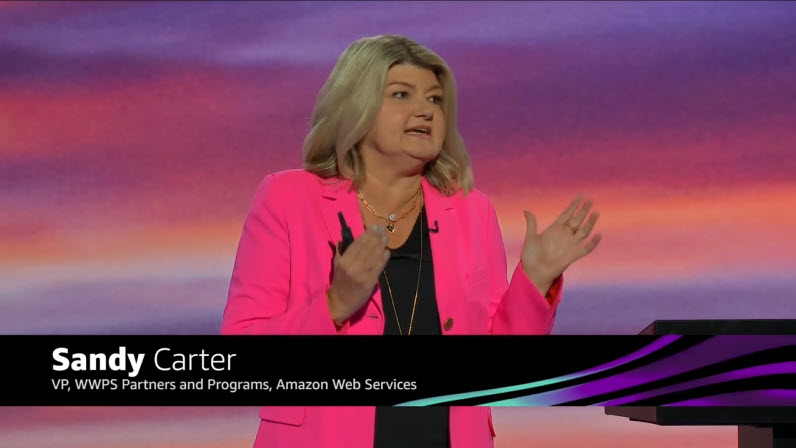 Martin Beeby 8:45 AM
Now it's Sandy Carter's turn. Sandy is the vice president of Global Public Sector Partners and Programs. You should check her out on twitter (@sandy_carter) and LinkedIn too. She does social media really, really well. Always a fun person to follow.
Steve Roberts 8:45 AM
At the end of the day, customer obsession always wins (in my opinion!). The new Marketplace options open up a lot of new possibilities to help solve customer problems in their application portfolio transformation.
Martin Beeby 8:43 AM
Now Dave is having a remote chat with Presidio and Okta. They are both talking about how Marketplace reduces friction for customers. It's helping Okta to sell software and Presidio to sell professional services. This seems like a real partnership, not just between Okta and Presidio but also with AWS, where we are learning a lot from these partners, and it is feeding back into the development of Marketplace.
Steve Roberts 8:41 AM
During transformation, customers typically purchase provisioned software and professional services, which were separate purchases. Now, these can be integrated and can be quoted together from within the Marketplace by ISVs. This makes it much more convenient, faster, and easier for customers to procure.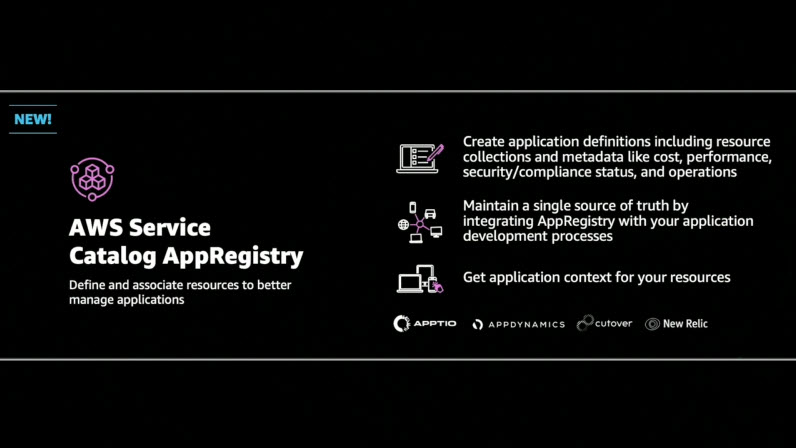 Martin Beeby 8:37 AM
This looks interesting, AWS Service Catalog AppRegistry.
Steve Roberts 8:36 AM
What's better than an expanded Marketplace? An expanded Marketplace with an API – available today!
Martin Beeby 8:36 AM
Announcement: Private Marketplace APIs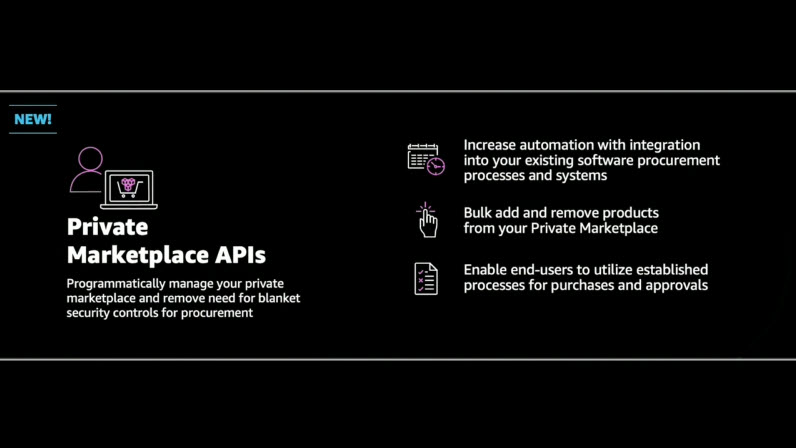 Steve Roberts 8:35 AM
Dave is telling us that modernizing an application portfolio involves lots of choices, not just choosing the correct infrastructure but also security posture, disaster recovery, data analysis, and more. The Marketplace helps customers navigate these products and ISVs in their journey to transform, modernize, and govern. Today, Marketplace is now also integrated with AWS License Manager to automate license tracking.
Martin Beeby 8:35 AM
There are over 300k active buyers on Marketplace. Over 1.6 million subscriptions. The are over 200 new ISVs added today in Marketplace, companies like Infor, Cohesity and Okta.
Martin Beeby 8:31 AM
I think I am going to buy Dave a better webcam for Christmas.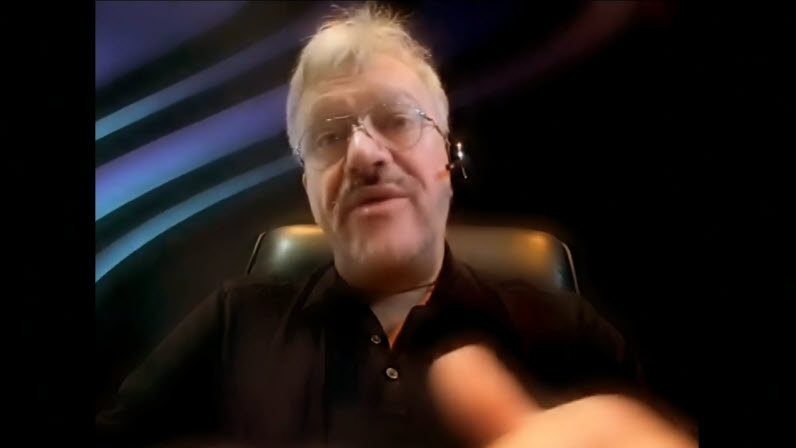 Martin Beeby 8:30 AM
Now Dave McCann vice president of AWS Migration, Marketplace, and Control Services, is on video; it will be interesting to see what he has to say about Marketplace.
Martin Beeby 8:28 AM
Announcement: Doug just announced the ISV Partner Path.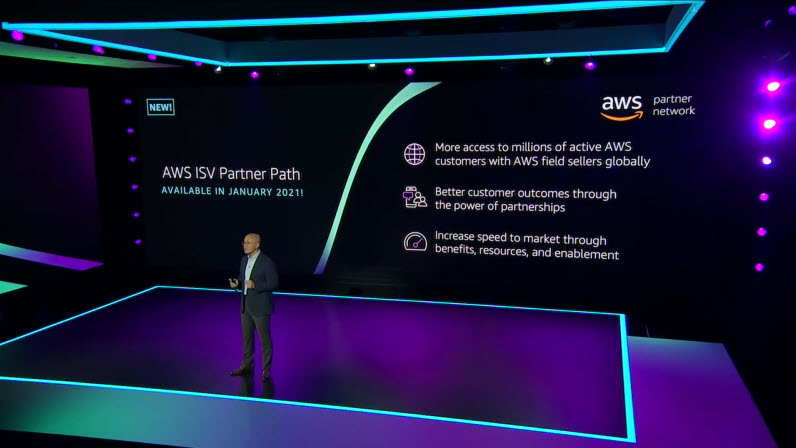 Steve Roberts 8:27 AM
SaaS Boost is an interesting perspective on modernization efforts, helping remove the undifferentiated heavy lifting of taking existing applications into the cloud.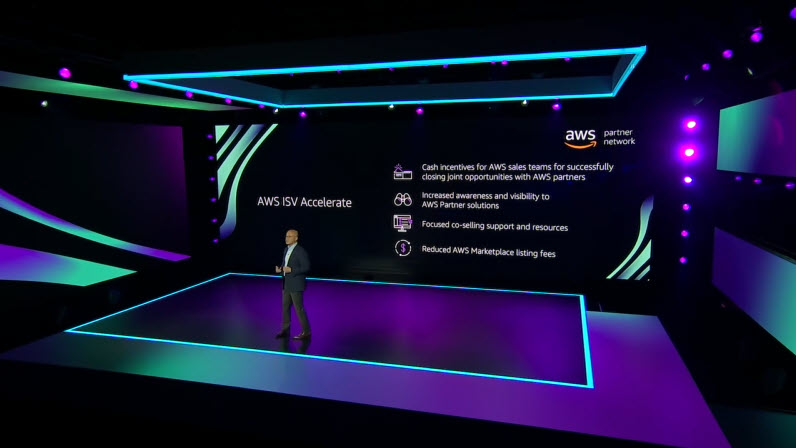 Martin Beeby 8:24 AM
Announcement: Doug just Announced the SaaS boost program. A SaaS reference environment. This seems to have been built on top of the SaaS Factory team's experience.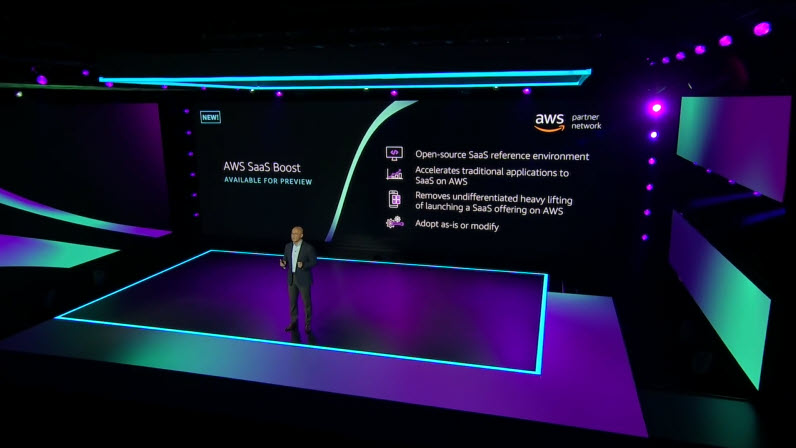 Steve Roberts 8:23 AM
Doug reminds us that the SaaS Factory Program can be applicable even if you're a long-standing enterprise with experience on AWS, for example Nasdaq.
Martin Beeby 8:21 AM
Cohesity uses Amazon Simple Storage Service (Amazon S3), Amazon Elastic Block Store (Amazon EBS) but are now using more advanced services like Amazon SageMaker, AWS Glue, and Amazon Redshift.
Martin Beeby 8:18 AM
Cohesity has a strategic collaboration with the SaaS Factory Team at AWS to address the growing customer need for data management that is flexible, available, scalable, and reliable.
Steve Roberts 8:17 AM
The downside of enterprise data fragmentation? Inefficiency, lots of copies. And it's dark – hard to extract insights. To aid here, data management is needed, abstracted behind an API.
Martin Beeby 8:15 AM
Cohesity helps customers with Mass data fragmentation.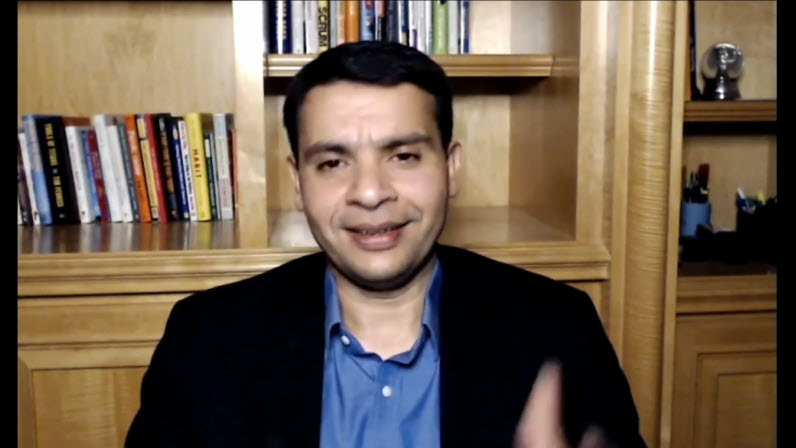 Martin Beeby 8:13 AM
Doug is welcoming Mohit Aron, who is the founder and CEO of Cohesity.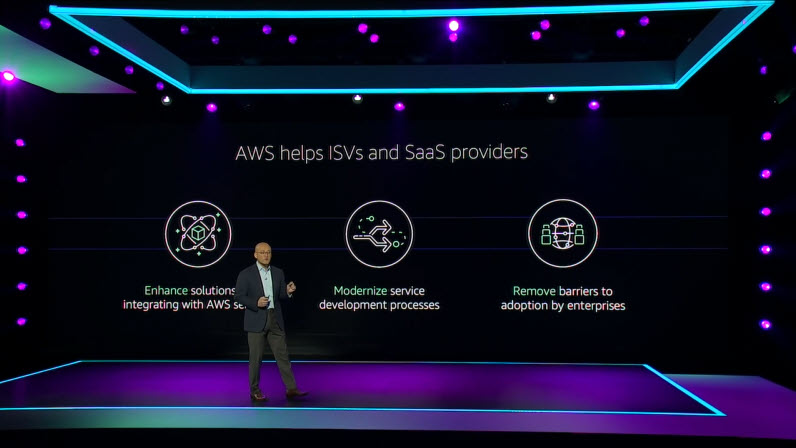 Martin Beeby 8:11 AM
Doug is talking about a partnership between Quadrant Biosciences and Innovative (an AWS partner). Quadrant Biosciences needs technical help to help them deliver a Covid-19 test. The partner helped them reduce the operating cost by 70%. This has helped them, and Quadrant has tested over half a million people with their covid test kit. A partner helped them innovate at a much faster clip than they could do on their own.
Steve Roberts 8:06 AM
Having CIO commitment to transformation is essential, but speed matters a lot, together with a sense of urgency. Partners are moving faster than ever before to support their customers.
Steve Roberts 8:04 AM
The keys to reinvention, mentioned in Andy Jassy's keynote, are leadership challenges – not technical.
Martin Beeby 8:03 AM
When the pandemic stuck, Partners rose to the challenge. From everyone at AWS, thank you for everything you have done.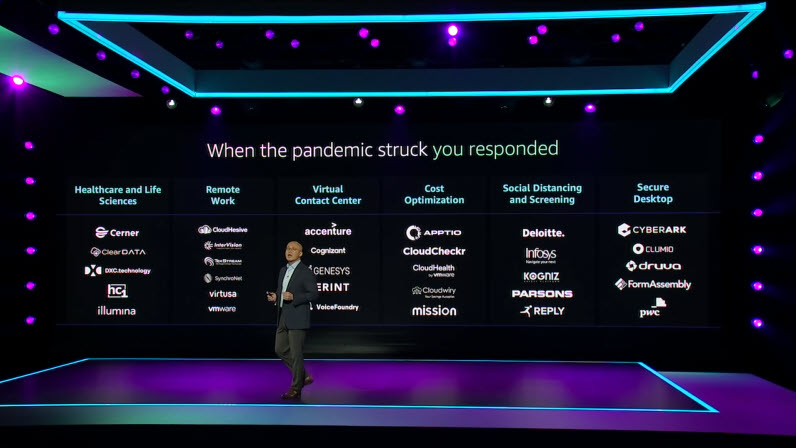 Steve Roberts 8:02 AM
Shout-out to our partners for continuing to help our customers. Thank you from everyone at AWS!
Martin Beeby 8:01 AM
Doug Yeum is first on stage, and he is welcoming everybody that is watching from home. Hey, I guess that's me. Hi Doug!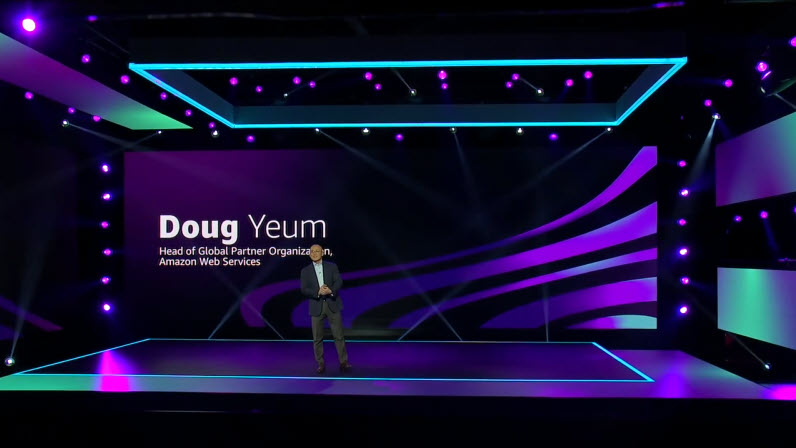 Steve Roberts 7:56 AM
And, if you're not familiar with the AWS Partner Network, you can find out more at https://aws.amazon.com/partners/! The AWS Partner Network (APN) is the global partner program for technology and consulting businesses who leverage Amazon Web Services to build solutions and services for customers.
Martin Beeby 7:55 AM
Welcome, everybody! Today we will be watching Doug Yeum, who is the head of the Global Partner Organization. Sandy Carter, vice president of Global Public Sector Partners and Programs, and Dave McCann vice president of AWS Migration, Marketplace, and Control Services. We can expect some customers and partners on stage too, sharing their stories. Things should get started in around 10 minutes. Steve has his bowl of Frosties, and I have my Dairy Milk and Irn-Bru. Let's do this!
Martin Beeby 7:51 AM
Looks like they are filming some of this with drones. This is very cool. It makes me wish I still had my decks, and some talent.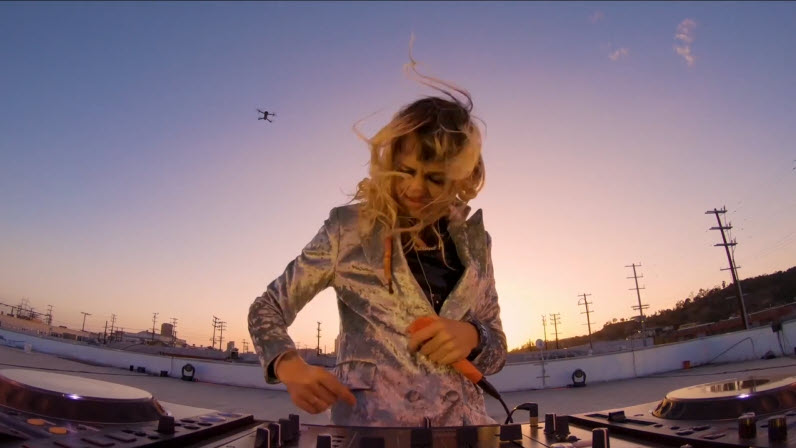 Steve Roberts 7:48 AM
It reminds me of Los Angeles, but I don't know for sure. I have two mugs of coffee but, sadly, no Dairy Milk in hand! A bowl of Frosties will have to suffice for now.
Martin Beeby 7:48 AM
We are currently listing to music from Tuff Ghost. I don't know where this is filmed, but it looks beautiful and I am very jealous. I know it's not Ibiza, but it reminds me of those beautiful Ibiza sunsrises. I want to travel again.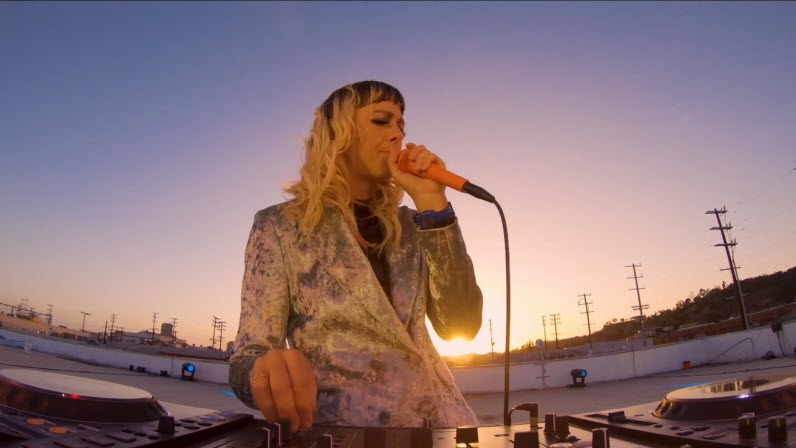 Martin Beeby 7:48 AM
I am looking forward to this keynote with Doug Doug Yeum, Sandy Carter, and Dave McCann. I'm Watching this from the comfort of my little home-office here in Northampton, UK. I have my trusty AWS water bottle, some Dairy Milk chocolate, and a bottle of Irn-Bru (It's a Scottish drink). I will only reach for it if my energy levels get too depleted by all of this blogging.