The Cloud Media Supply Chain Technology and Engineering Emmy Award® goes to…
… Discovery and FOX NE&O (Walt Disney Television), along with AWS and AWS partners SDVI Corporation and Evertz Technologies!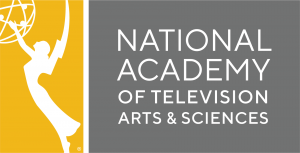 With the 2020 awards season in full swing, the National Academy of Television Arts and Sciences (NATAS) today released the much-anticipated list of Technology and Engineering Emmy Award recipients. Among those receiving the 71st Technology and Engineering Emmy awards are Discovery, FOX NE&O (Walt Disney Television), AWS, SDVI Corporation, and Evertz Technologies, who are being recognized for pioneering a public cloud-based media supply chain for content ingest, management, and delivery.
What's that, you say?
We're constantly hearing about consumers' demand for richer content and new viewing experiences. Content providers require significant agility and efficiency to stay ahead of the game. Media supply chain is the application of supply chain principles to create, manage, and deliver content and rich media experiences from content providers, creators, and owners to consumers on the devices and platforms of their choice. Moving the media supply chain to the cloud improves economics, increases flexibility, and helps media leaders meet viewers' demand for reliable, high-quality video experiences at scale.
Yet, as recently as 2015, very few broadcast technology vendors had a public cloud strategy. Around that time, both Discovery and FOX NE&O (Walt Disney Television) turned to SDVI Corporation and AWS. Today, Discovery and FOX NE&O (Walt Disney Television) are leveraging the cloud to meet their customers' rapidly changing demands by using a combination of the SDVI media supply chain platform; AWS compute, storage, and media services; and Evertz linear, media asset management and content supply chain solutions. By moving their media supply chains to the AWS Cloud and leveraging the innovation brought by SDVI and Evertz, Discovery and FOX NE&O (Walt Disney Television) were able to automate and simplify the ingest of a high volume of file-based content and associated workflows, minimizing processes that were manual or repetitive.
The Technology and Engineering Emmy Award, which will be officially presented to the companies at the 2020 NAB Show, recognizes the material impact of shifting television channel ingest, processing, creation, and distribution operations from the ground to the cloud, resulting in time and resource savings for broadcasters and new kinds of viewing experiences for consumers.
Discovery was the first media company to move its entire media operation, from production to distribution, into the AWS Cloud. Utilizing SDVI and AWS' platform, Discovery was able to reimagine all aspects of its media supply chain and operation. This allowed them to more easily to create infrastructure that powers new viewer experiences, like direct-to-consumer products that create a new way for Discovery viewers to enjoy Discovery programing. In fact, since the founding of its cloud supply chain in 2016, Discovery has received media assets from 1,300 global suppliers, and has taken in more than 250,000 deliveries, with 114,000 of those coming in 2019.
Having Discovery's supply chain and content in the cloud allows the media leader to also move their playout into the AWS Cloud, which they have done using a combination of Evertz, AWS Media Services, and internally developed tools. This has allowed Discovery to move faster and more flexibly into new business challenges. For example, going all in with cloud and automated supply chain was key to Discovery's ability to build products like Food Network Kitchen, a first of its kind view-and-do app, which the company successfully launched last year in just 10 weeks due to the ability to scale out resources using AWS.
FOX NE&O (Walt Disney Television) migrated its media supply chain to the cloud to provision and scale resources automatically for linear broadcast and video-on-demand (VOD) content and to meet the demands of Walt Disney Television's distribution requirements. With the SDVI media supply chain platform, Walt Disney Television is leveraging an AWS-resident resource management system to share media processing workloads across the group's existing facility and AWS to dynamically provision and scale resources. This allows Walt Disney Television to prepare and package all incoming media for multiplatform distribution and efficiently manage the infrastructure.
The platform FOX NE&O (Walt Disney Television) has developed is being used by hundreds of internal and external users through a web-based, self-service interface. Walt Disney Television leverages this platform for traditional linear playout, VOD distribution, Digital MVPD distribution and syndication. The combination of SDVI, AWS and internally developed tools allows Walt Disney Television to harness additional innovations occurring in the cloud including machine learning, dynamic content assembly, automated quality-control, transcoding, built-in disaster recovery capabilities, and dynamic resource provisioning.
Follow this blog to stay abreast of the latest AWS media news, how to guides, and customer stories. Contact us to learn how you can innovate your business like Discovery and Fox NE&O (Walt Disney Television) have done.